Vinny Guadagnino's Chippendales Residency Will Have One Major Change
Vinny Guadagnino is back to hosting the world-renowned Chippendales male revue. Find out how his residency will be different this time around.
Jersey Shore star Vinny Guadagnino was born to be a performer. Even though he originally studied political science in the hopes of becoming a lawyer, the Staten Island native always had a knack for putting on a show. After the success of Jersey Shore, Guadagnino says he "spent six to eight years looking for the door into the Vegas show scene." When he was offered a job hosting at Chippendales, he said "'Let's do it.'"
The renowned "Keto Guido" has returned to the Rio All-Suites Hotel and Casino for another residency at Chippendales, but this time his performances will have one significant difference. Read on to see what fans can expect from Guadagnino's third gig at Chippendales.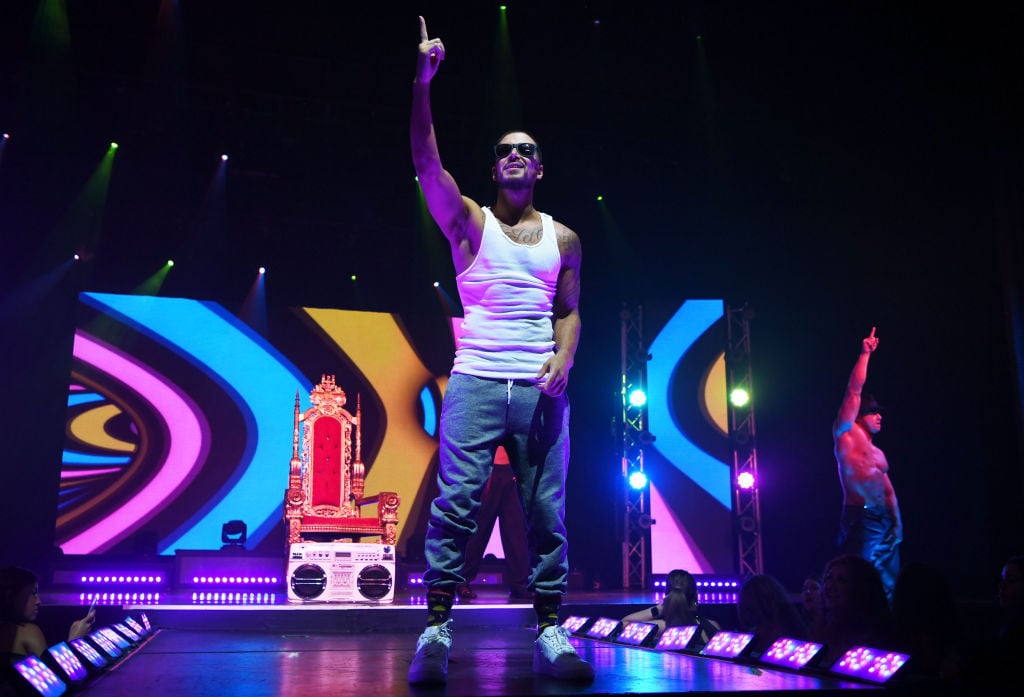 Vinny's past peformances with Chippendales 
Some people go to Las Vegas for the slot machines. Others go for the nightlife and award-winning entertainment. Still, others go to see the scantily clad men of Chippendales. The male burlesque troupe is known worldwide for their bare-chested performers and their tiny black bowties.
Back in 2019, Guadagnino was asked to host the world-renowned show. His Jersey Shore fan base generated buzz around his residency, but it was Guadagnino's keto-physique that kept people coming back for more. Part of his job was to get the crowd excited for the performance, but Guadagnino was also part of the show himself. Jersey Shore fans came from far and wide to see his infamous shower act, wherein the "keto guido" is completely nude. In an interview with Page Six, a Chippendales representative discussed the success of Guadagnino's residency: "He was definitely one of the best-received guest hosts we have had. He basically sold out almost every performance."
What's different about the 'Keto Guido's' Chippendales residency
Since his appearances did so well with Jersey Shore fans in the past, Chippendales welcomed Guadagnino back to perform once again. Following two sold-out engagements in 2019, Guadagnino's third residency will run from Apr. 24 through June 7. He is slotted to do shows three nights a week, giving fans more chances to score tickets. 
The difference in Guadagnino's third gig with Chippendales is the length of his stay. This time, Guadagnino will be around to perform for seven weeks. In the past, Guadagnino's residency only lasted six weeks. Now, fans will have more time to make plans to see the "Keto Guido" in action.
Will Mike 'The Situation' Sorrentino be in the Chippendales show? 
aDuring Guadagnino's one-night-only appearance in Oct. 2019, his Jersey Shore co-star Mike "The Situation" Sorrentino took the stage. There to support his friend's artistic endeavors, Sorrentino was asked to be a judge and help determine which aspiring dancer deserved a spot on the Chippendales crew. Sorrentino's wife, Lauren Pesce, and pal Pauly DelVecchio were also in attendance that evening, but neither joined Sitch on stage.  
While it's probable that Guadagnino's Jersey Shore family will show up for a performance or two during his residency, fans won't likely get to see "The Situation" on stage again. After his release from prison, Sorrentino is focused on spending time with his wife and starting a family. 
With a new season of Jersey Shore: Family Vacation underway, those fans unable to make it out to Las Vegas to see Guadagnino perform can tune into MTV on Thursday nights to get their "Keto Guido" fix.