Viola Davis Became the First Black Woman to Win Triple Crown of Acting
For years, Viola Davis has been known as one of the greatest actresses to ever grace the stage and screen. With nearly three decades of experience in the industry, she's earned her reputation as one of the most recognizable figures in entertainment.
Davis is the first black actress to win the triple crown (earning a Tony Award, an Emmy Award, and an Academy Award in the acting categories) and is also currently the youngest to ever accomplish the feat. She has a total of 11 triple crown nominations, and her performances in King Hedley II, Fences (the stage play), How To Get Away with Murder, and Fences (the film) have all earned her awards.
Viola Davis won the Tony Award twice
Davis earned her first major award in 2001 when she took home the Tony Award for Best Featured Actress in a Play. Her critically acclaimed role in the stage play King Hedley II garnered national attention and set her on the fast track to major film roles in Steven Soderberg's films Solaris, Traffic, and Syriana.
Davis received her second Tony Award for her performance in the stage play version of Fences. However, this time she was honored as the lead actress in the production, rather than as a supporting actress in her previous role.
Both plays were a part of playwright August Wilson's 10-part Pittsburgh Cycle, a series of productions that shed light on the African-American experience throughout the 20th century.
She won a Primetime Emmy Award in 2015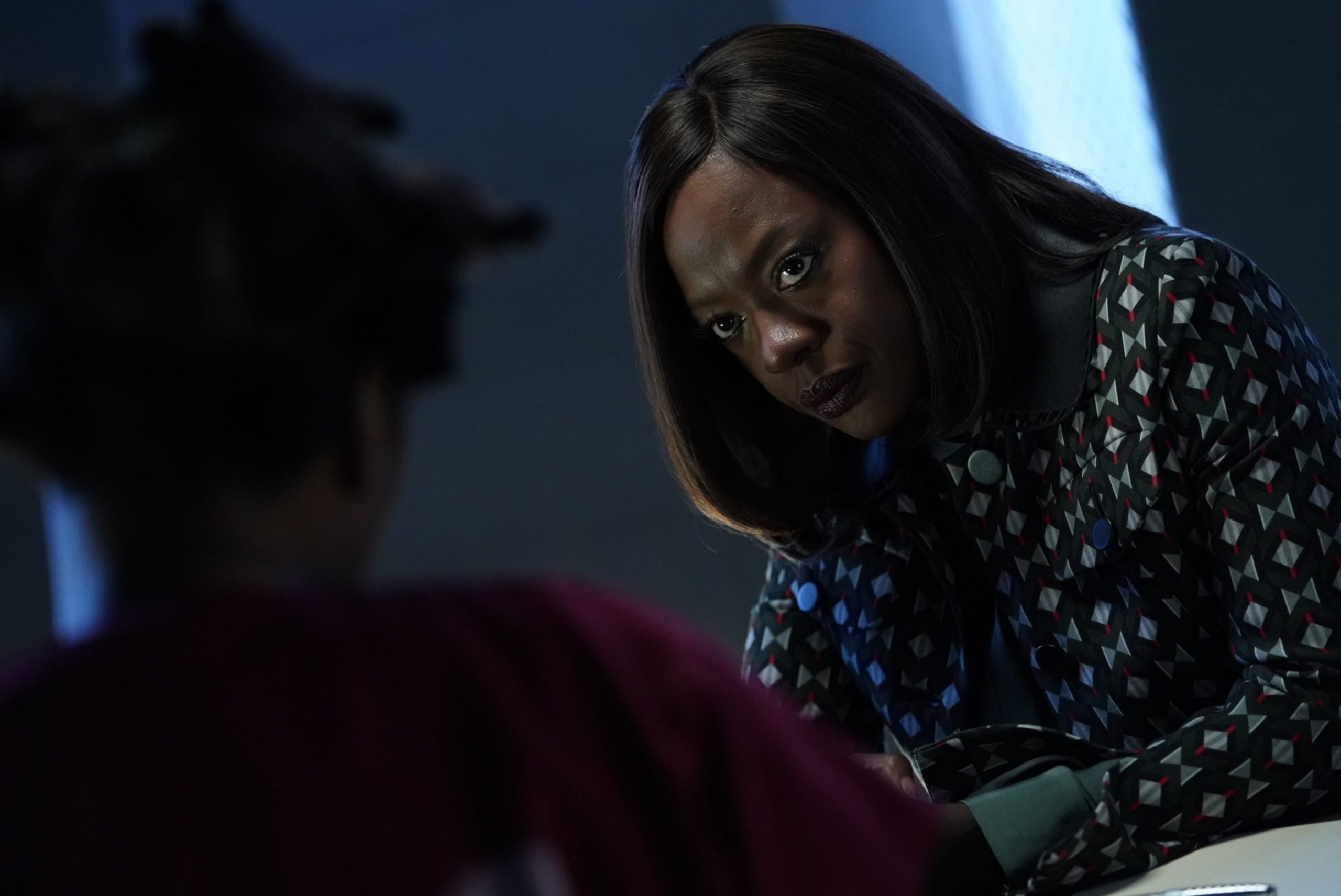 RELATED: Viola Davis Says 'How to Get Away with Murder' Turned Her Brain to 'Mush'
Throughout the 2010s, Davis established herself as a formidable actress on the screen, earning two Screen Actors Guild awards for her performance in the film The Help.
In 2014, Davis began one of her most acclaimed roles to date; she was cast as Annalise Keating, the lead in the legal thriller How to Get Away with Murder. On the show, Davis plays a tough law professor who ends up entangled in a murder plot with five of her students.
Since the show's creation, Davis's performance has been well-received, with her receiving nominations for multiple industry awards. Her numerous nominations culminated in her winning the 2015 Primetime Emmy Award for Outstanding Lead Actress in a Drama Series. This was a major milestone in television history, as she became the first Black woman to ever win the award, according to NPR.
Davis continues to star in the role and has since won two Screen Actors Guild Awards for her performance, as well.
Viola Davis won the Academy Award for Best Supporting Actress in 2017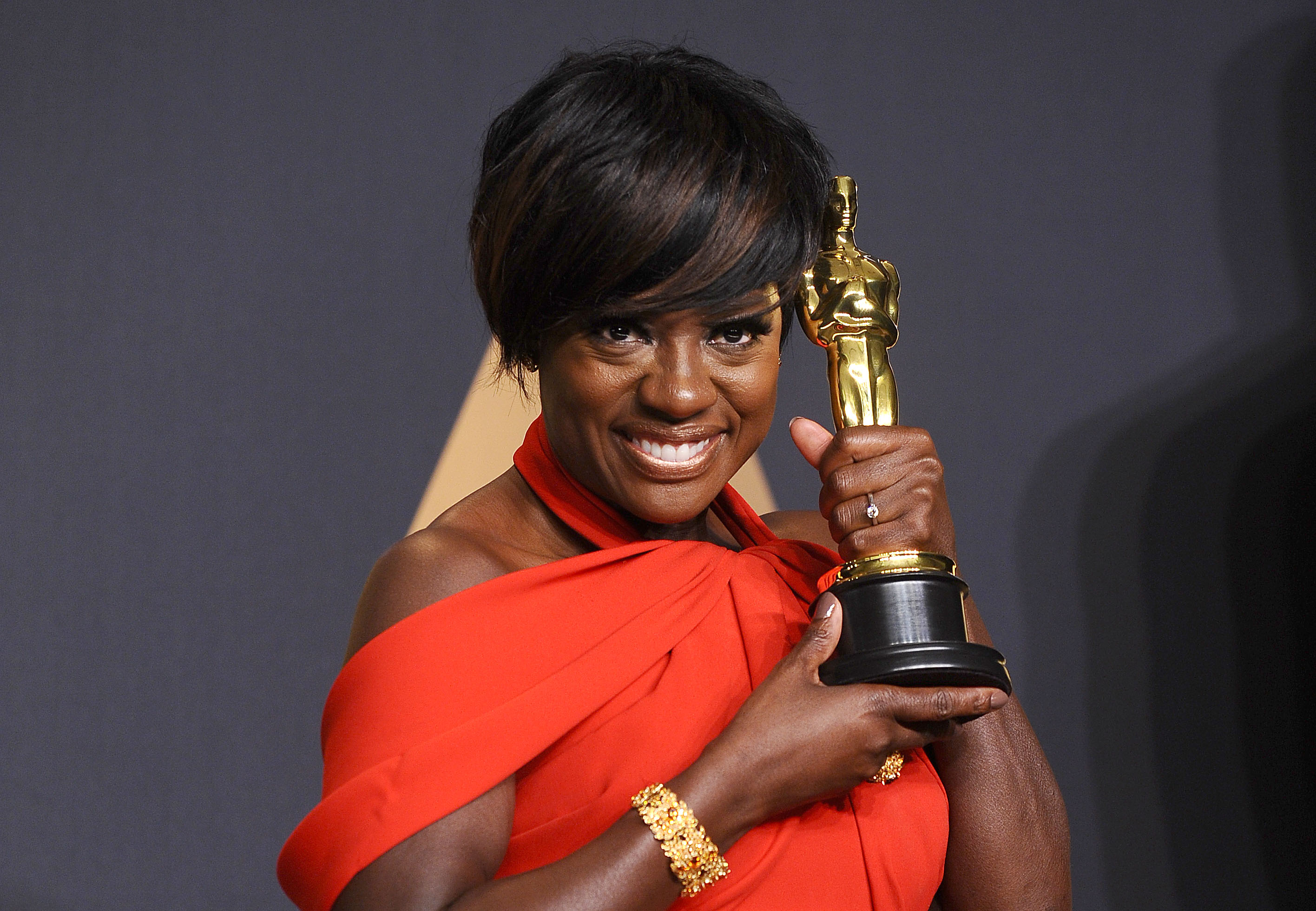 In the latter half of the 2010s, Davis returned to the big screen and landed roles in films such as Custody, Suicide Squad, and Fences.
Although she had previously starred in the stage play version of Fences, Davis reprised her role for its major motion picture rendition, earning her third academy award nomination. After arguably her most impressive performance yet, she swept every awards category; Davis took home the 2017 Academy Award for Best Supporting Actress, the Golden Globe Award for Best Supporting Actress, and the Screen Actors Guild Award for Outstanding Performance by a Female Actor in a Supporting Role.
She made history with her award-winning performances
Over the course of her career, Viola Davis has distinguished herself as one of the most talented and decorated actresses in the world. In total, she has been nominated for three Oscars, three Tonys, and five Emmys—more than many other actors in the industry.
After winning two Tonys, one Oscar, and one Emmy, she became the first Black actress to win the triple crown of acting. She has twice been named to the Time 100 by Time Magazine, and it appears that Davis has no plans for slowing down any time soon.