Viola Davis' Childhood Was More Tragic Than You Think
As far as acting goes, Viola Davis is a total Hollywood powerhouse. From playing powerful aggressive characters like Annalise Keating on How To Get Away With Murder, to heartfelt and courageous women like Aibileen Clark in The Help, Davis is known for her incredible range of roles and her ability to portray potent emotions with the best of them.
A lot of times when an actor is this talented, people assume that they must be drawing from a wealth of tough personal experiences, but even then it's still hard to believe that Viola Davis' childhood was as rough and tragic as it was. It's especially hard to imagine given how far the 54-year-old actress has come.
Davis does not try to hide her troubled upbringing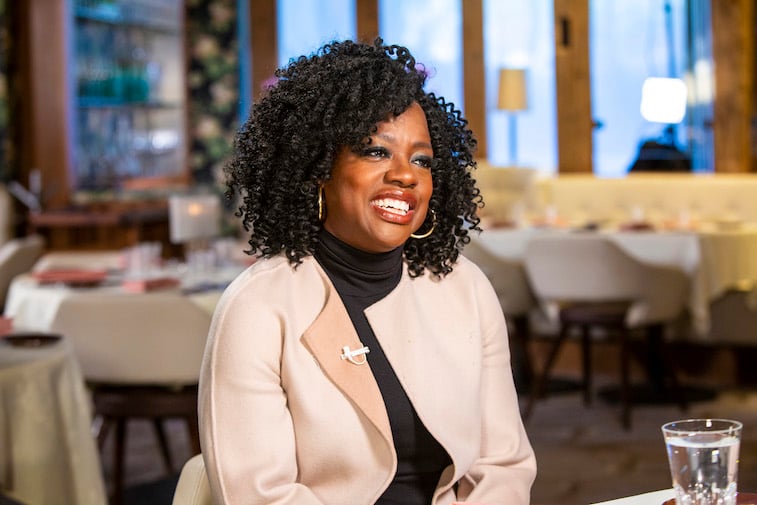 Daily Mail has noted that the actress has spoken openly in the past about how rough her childhood situation really was. For instance, while being honored for her philanthropic work with the charity Hunger Is at Variety's Power of Women luncheon back in 2014, Davis got real with the crowd about her circumstances growing up deep in poverty.
She said that as the youngest of six children in a working-class family in Central Falls, Rhode Island, she "grew up in immense shame" about her situation, adding that it has taken her years to fully process the effect that has had on her.
Davis told the crowd that while her childhood certainly wasn't without happy memories, the hardships she had to face often made it harder to just be a kid.
As a kid, Davis had to do some pretty extreme things for food
A big part of the reason Davis has worked so hard for the charity Hunger Is has to do with the fact that so much of her childhood was spent hungry. She has talked about some of the things she had to do just to get something to eat, which includes "jumping in garbage bins with maggots for food" and befriending kids in the neighborhoods whose parents made three meals a day since she knew they would be generous enough to give her a meal, too.
Luckily, as Davis explained, being a "geek" helped her find a path to a different life. She was able to get a spot at Rhode Island College where she majored in drama and went on to become the megastar she is today. Davis has won an Academy Award, an Emmy, and two Tonys, not to mention countless other awards and accolades for her incredible acting skills.
She is definitely a success story, which just goes to show that no matter what your circumstances are growing up, it's always still possible to reach new heights and achieve your dreams.
She emphasizes that there are always many other children in need
Still, as Davis made sure to mention at the luncheon, her story of childhood poverty is sadly only one of many like it. As she explained, "the stain in this country is that one out of every five children in this country are living in households that are food-poor."
Speaking of the way this can affect other aspects of a child's life, Davis added, "And of all the elementary school teachers out there they say three out of every five kids in their class come to school hungry."
She said that even at her own high school, she was only one of many children who had to "navigate their way through the darkness" and come out the other side.
It's no wonder these issues matter so much to Davis, which is why she has given back so much to charities that help fight this terrible and tragic issue. Luckily, the more high-profile Davis becomes, the bigger a platform she has to shed light on important issues like these that simply don't always get the attention they deserve.