Viola Davis Says 'How to Get Away with Murder' Turned Her Brain to 'Mush'
Viola Davis explains that starring in 'How to Get Away with Murder' turned her brain to 'mush.'
The legal thriller, How to Get Away with Murder, received critical acclaim and many awards over its six seasons. However, Viola Davis believes it turned her brain into "mush."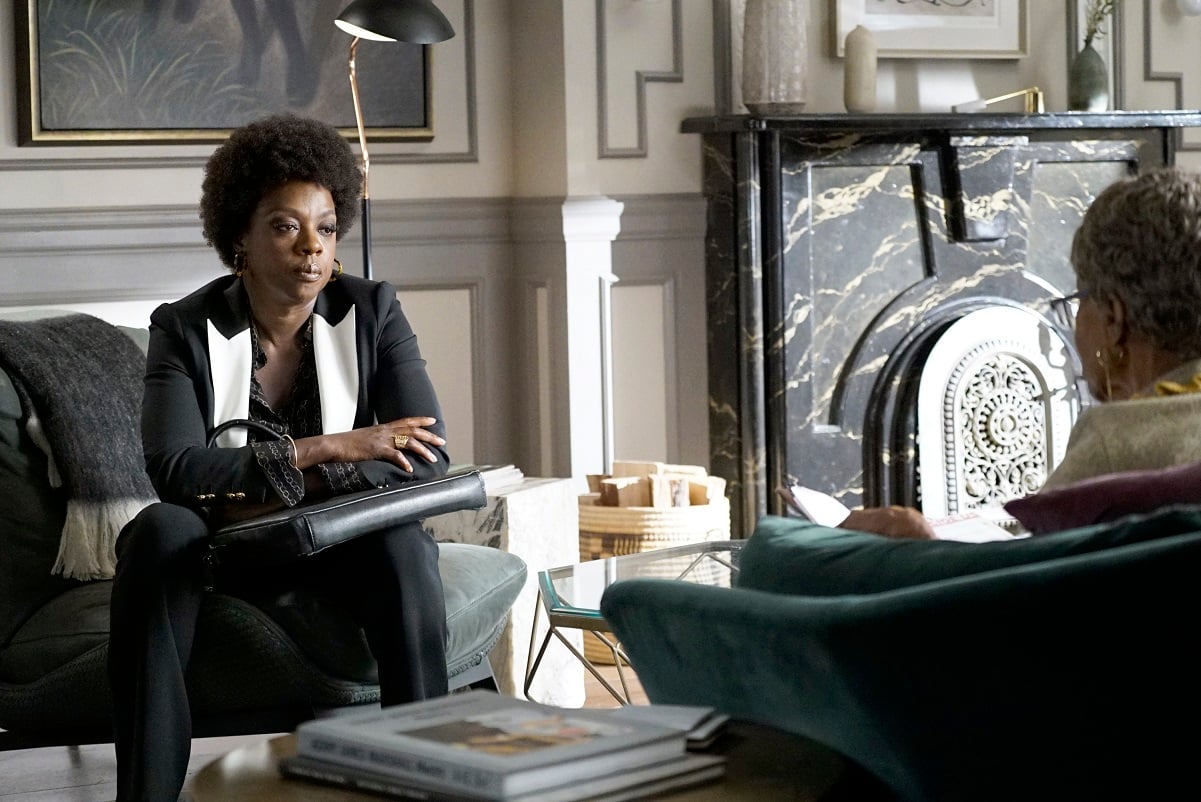 Viola Davis made history with her role in 'How to Get Away with Murder'
Davis is no stranger to making history. In 2015, she became the first Black woman to win an Emmy for lead actress in a drama for How to Get Away with Murder. She also completed the triple crown of acting in 2017 with her Academy Award for Best Supporting Actress in Fences.
The star is the first black actor and currently the youngest to hold the title. She is a 3-time Oscar nominee, 3-time Tony nominee, and 5-time Emmy nominee. Davis presently has won four awards. Her Tony Awards were for King Hedley II and Fences. 
How did 'How to Get Away with Murder' turn Davis' brain to 'mush?'
During her interview with Vanity Fair, Davis told the reporter that she was not feeling very sharp.
"For the last six years, my brain has been mush because I've been on a TV show," she said. "I used to be a voracious reader." 
At one point in her life, Davis swore she would never work on another television show because of the grueling hours and nine failed pilots. 
"I worked an average of 21-hour days, and I had to drive 53 miles one way to work, El Segundo Studios," Davis said during an interview at the Paley Center. "So I was like 'F*ck no, I'm not doing that again."
However, she took the role of Annalise Keating to attempt to expand opportunities for Black women.
Viola Davis explained that there are not enough film roles for Black women
Davis received critical acclaim for her portrayal of Aibleen Clark, a housemaid in 1960s Mississippi, in The Help. However, she went to network TV instead of acting in movies after her breakthrough role. Many people wanted to know why the star would return to the small-screen when she had a budding movie career. 
"I always ask them, 'What movies? What were those movies?'" she answers. "Listen, I got Widows, but if I just relied on the Hollywood pipeline. No, there are not those roles."
That's precisely why she began her own production company with her husband, Julius Tennon.
"There's not enough opportunities out there to bring that unknown, faceless Black actress to the ranks of the known. To pop her!" Davis explains. Then she compares many "fabulous white actresses" who have had "a wonderful role for each stage of their lives, that brought them to the stage they are now. We can't say that for many actors of color."