Viola Davis Used to Try to 'Pick Up Dudes' at this Unusual Location Before She Met Her Husband
While Viola Davis is used to telling unique stories in movies and tv shows, one could argue that her life story is just as compelling. Her love story with her husband, Julius Tennon, is particularly sweet. The pair have been together for over two decades and share a daughter, Genesis, together. But time has done nothing to quell the love that Davis and Tennon share for one another.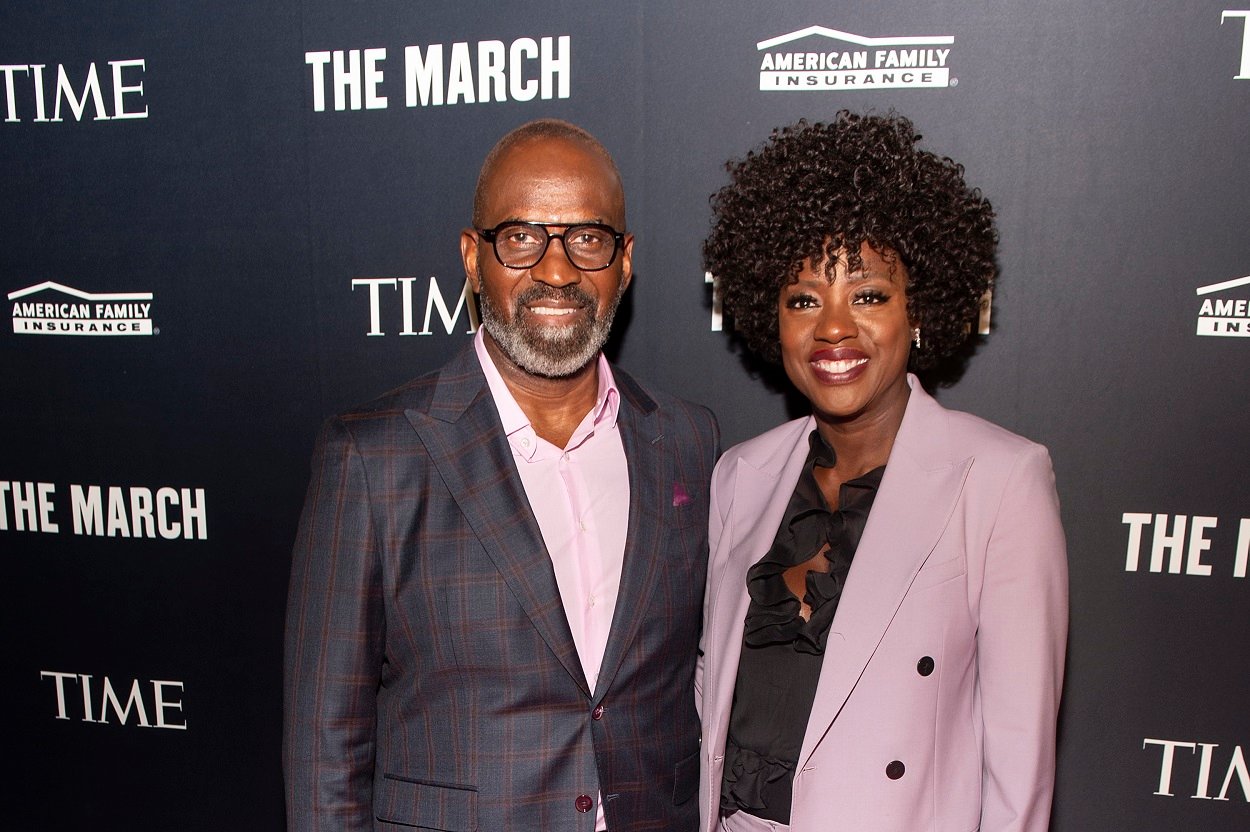 Since Davis and her husband are both thespians, they share a passion for storytelling. In fact, they co-founded a production company together so that they could bring more diverse stories to the masses. Both Davis and Tennon recognized that the entertainment industry could benefit from experiencing stories from people of all different walks of life and the pair have made it their mission to make that happen. In an interview with InStyle, Davis spoke more about their company.
Viola Davis has a production company with her husband
"Well, my husband and I have a production company, JuVee Productions, and we are trying to change the landscape for people who have been marginalized in the business for so long," Davis explained. "That could be our legacy. I came from the theater, and I felt like, 'Oh, do I just have highbrow taste?' Because I would read scripts and think, 'This is not good.' So this is my way of working with emerging artists and writers who write complicated roles for ladies, for people of color, for Asians, for Hispanics."
RELATED: Viola Davis Earned an Oscar Nomination in Under 8 Minutes
But it isn't all work and no play between Davis and Tennon. The pair have lots of fun together also. One of their favorite pastimes is watching movies together and sharing a meal or a nice bottle of wine. But how did the duo meet? Like many other actors, the pair met on set, and Davis was immediately drawn to Tennon.
How did Davis and her husband, Julius Tennon, meet?
"We've been married for 17 years," Davis shared about her husband. "And we've been with each other for 21 years, when we met on the set of City of Angels, Steven Bochco's show, in 1999. Julius was anesthesiologist Dr. Holly, and I was nurse Lynnette Peeler. And I was like, 'He's sooo cute.' I was eating a bagel, like I always did. I was coming from New York — I ate the bagel."
Clearly, things worked out between Tennon and Davis. But before Davis met her husband, she was striking out in the dating world. The How to Get Away with Murder star confessed that she had resorted to trying to meet men in a bookstore prior to meeting her husband. Fortunately, when that didn't work, she finally received some advice that worked for her.
The Oscar winner tried to pick up men in a bookstore
"The moment I met my husband, my life got better," Davis revealed. "Before I met him, I was trying to date, but I didn't know what I was doing. People told me to go to Barnes & Noble at Columbus Circle [in New York City.] because they said that was the way to pick up dudes. I put on some makeup, but it didn't work for me. Finally, I remember someone said, 'Just find someone who loves you, Viola.' And I met my husband. I found someone who loves me. That's it."