Viola Davis Regrets Her Oscar-Nominated Role in 'The Help'
Find out why Viola Davis really regrets her acclaimed role in 'The Help.'
Viola Davis is a legendary actor who has racked up a plethora of accolades for her fantastic portrayals that often go against the grain. The longtime actor has demonstrated a wide range of abilities that transfer from the stage to the big screen to television.
Her performance in How to Get Away with Murder helped her stand out for the primetime crowd, but she has plenty of other noteworthy roles on her resume. One of them, however, is a regret. Despite winning praise for the performance, Davis wishes she hadn't agreed to star in The Help. 
'The Help' was a successful but controversial film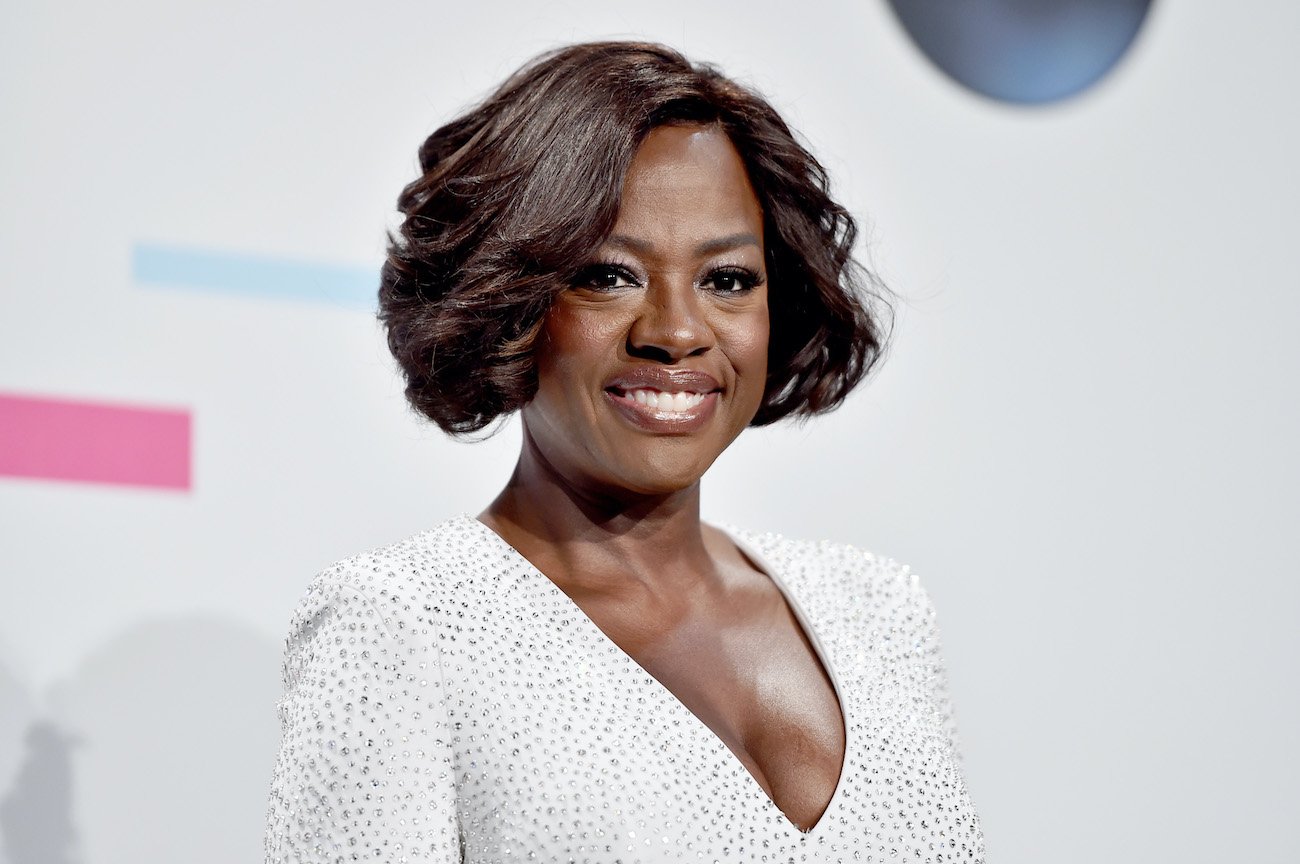 Over the years, Davis has played many parts, and certainly, they haven't all been as successful as her Oscar- and Emmy-winning efforts. Early on, Davis played in mostly unknown TV movies like 1998's Grace & Glorie or had small parts like a policewoman in 2001's Kate & Leopold.
By the mid-to-late-aughts, though, Davis had more substantial roles including a recurring part on the TV series Century City and another in Law & Order: Special Victims Unit. Her part in 2008's critically acclaimed film Doubt helped showcase her dramatic chops, and it was clear that her star was on the rise. 
In 2011, she took part in The Help, a film that was commercially successful and well-received by many audiences but also stirred up a lot of controversies.
The movie stars Emma Stone as Skeeter, a young writer who returns to her 1960s Mississippi hometown and decides to write a book about the Black women who have spent their lives working in wealthy white homes. Her inspiration for the work comes from interviewing her friend's housekeeper Aibileen (Davis), but she eventually talks to several women who share their stories — all of which make it into the book and eventually bring some of the shameful treatment going on behind closed doors into the light of day. 
While the story had a feel-good ending about racists getting their comeuppance, many anti-racist activists took issue with it.
As USA Today explains: "The 2011 film directed by Tate Taylor, a white man, is based on a 2009 novel written by author Kathryn Stockett, a white woman, that focuses more on the white voices and characters than those of the black domestic workers."
In addition to not centering actual Black voices and perspectives, the film also had a tendency to turn the Black characters into overly simplistic caricatures of domestic servants, a portrayal that has long been a trope for Black characters in Hollywood. 
Viola Davis regrets participating in 'The Help' 
Davis had a major role in The Help as Aibileen, the housekeeper who first opens up to Skeeter. One of the most memorable scenes — which has been endlessly repeated both sincerely and sarcastically — features Aibileen telling the young child she cares for: "You is smart, you is kind, you is important."
Davis received rave reviews for her portrayal of the wronged domestic worker, but she has since voiced regrets about taking on the part. 
In an interview with The New York Times, Davis says she has nothing but respect for the other actors she worked alongside and has lifelong friendships from the film, but she regrets the way the story was told.
She said: "I just felt that at the end of the day that it wasn't the voices of the maids that were heard. I know Aibileen. I know Minny. They're my grandma. They're my mom. And I know that if you do a movie where the whole premise is, I want to know what it feels like to work for white people and to bring up children in 1963, I want to hear how you really feel about it. I never heard that in the course of the movie."
Viola Davis has won many awards
Amidst her many glowing achievements, Davis has earned the recognition of being the first Black woman to win the "Triple Crown" of acting. This achievement refers to winning a Tony (for stage acting), a Primetime Emmy (for television), and an Academy Award (for film).
This particular accolade has only been achieved by a handful of stars. As Ranker reports, just 24 actors have managed to win all three, and Davis's accomplishment puts her on the list with Al Pacino, Rita Moreno, and Jessica Lange. 
Davis has received two Tony awards — one for 2001's King Hedley II and another for the stage production of Fences in 2010. In 2015, she added the second point to the crown with her Emmy for Lead Actress in a Drama Series for How to Get Away with Murder.
Finally, 2016 saw it all come together when she took home the Best Supporting Actress Oscar for the film production of Fences.