Viola Davis Reveals Chadwick Boseman 'Hated the Celebrity Part' of Acting
2020 has had no shortage of celebrity deaths but amongst the most surprising was the late and great Chadwick Boseman. Boseman was an extremely talented actor known for his roles in films like Get On Up and Black Panther. At only 43 years old, fans were completely taken aback by his death, particularly since very few people even knew he'd been diagnosed with the colon cancer that ultimately took his life. Despite being ill, Boseman continued to shoot films, his last being Ma Rainey's Black Bottom which he shot alongside Viola Davis.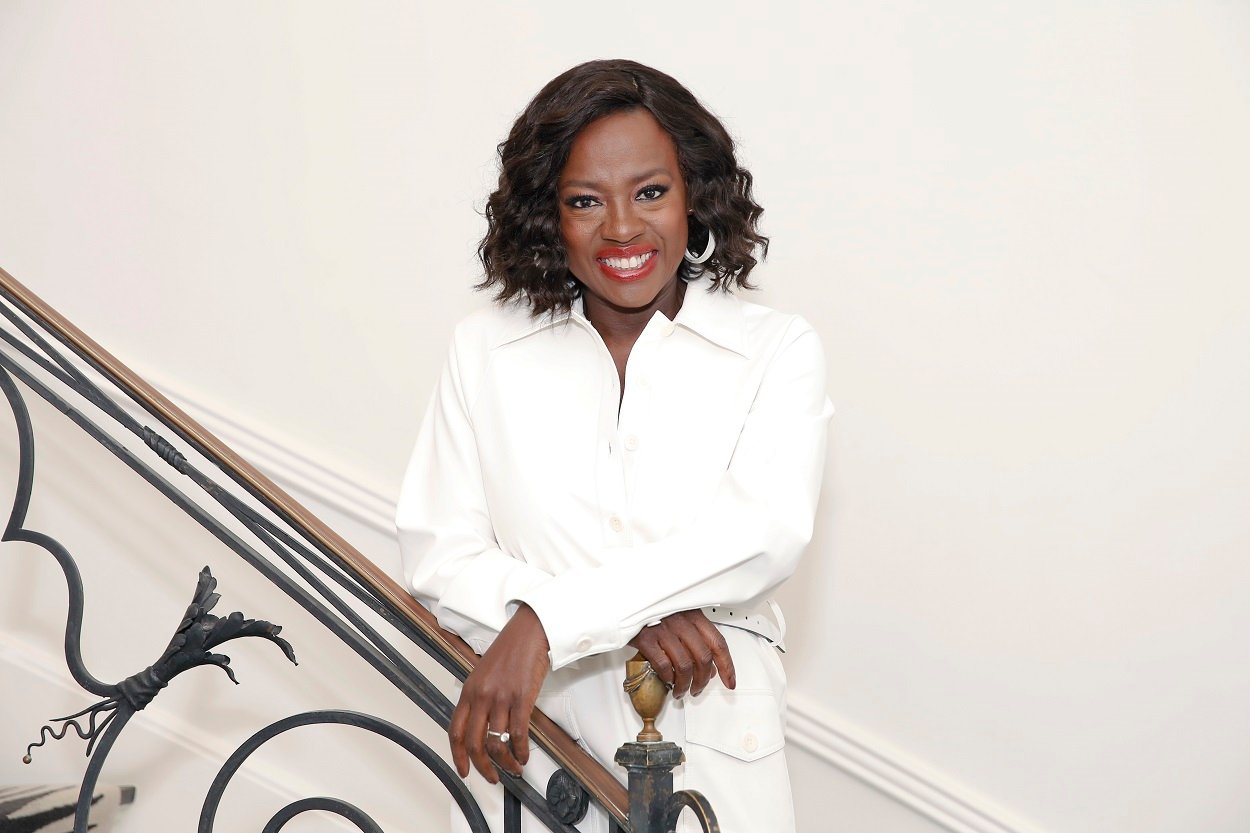 Ma Rainey's Black Bottom is a film based on the eponymous play by August Wilson. The film is scheduled to hit Netflix on December 18, 2020, and industry professionals are already buzzing that Boseman's outstanding performance could very well earn him a posthumous Oscar nomination. But what was it like to work with Boseman? In a recent interview with InStyle Davis, who worked with Bosman on Ma Rainey's Black Bottom and Get on Up, weighed in on the late actor.
Viola Davis remembers her fellow actor, Chadwick Boseman
"He was a beautiful man and a great artist," Davis shared about Boseman. "It's like what Issa Rae said: 'He was ours as African-Americans.' He was someone who had a quality that very few have today, whether young or old, which is a total commitment to the art form of acting. Regardless of ego, regardless of any of it." The How to Get Away with Murder alum continued on to add that Boseman was committed to the artistry of acting rather than all the perks that the job provides.
"He was with the same agent he had when he started his career," Davis added. "And when you were with him on the set, he absolutely did not want celebrity treatment. He hated that. He really did. We actually had a little discussion about that. He said, 'Viola, I don't mind the work. I don't mind all the hours. It's the other stuff that exhausts me.' He hated the celebrity part. I have to say, we all do. Because we have to be a persona that we just don't know."
How the 'Ma Rainey's Black Bottom' star copes with the celebrity aspect of acting
It's impressive that Boseman was able to put on such a good show considering he wasn't thrilled about the celebrity component of acting. This is especially true after he was cast in Black Panther and was thrust into even greater superstardom. While we may never know exactly how Boseman was able to manage all the fame and attention he accrued, Davis did give some insight into how she, as another A-List actor, manages to maintain her sanity.
"There are some people who feel there's no separation between them as an artist and their public persona," Davis shared with the magazine. "It has helped me to know the difference. I can smile and pose, knowing that it's just an occupational hazard." We can certainly see how a bit of separation between her public and private life might help Davis navigate the celebrity portion of her career. We look forward to seeing what she and Chadwick Boseman were able to create together in Ma Rainey's Black Bottom.