Virgil Abloh Mocked for 'Measly' $50 Donation Amid Protests
Fashion designer Virgil Abloh, who was once described as Kanye West's protégé, is getting slammed online.
In the midst of the protests happening around the country right now, some celebrities and wealthy citizens are donating funds toward bail or legal defense funds. Others are decrying the riots, and some are mum. Abloh's words and actions landed him on people's bad side.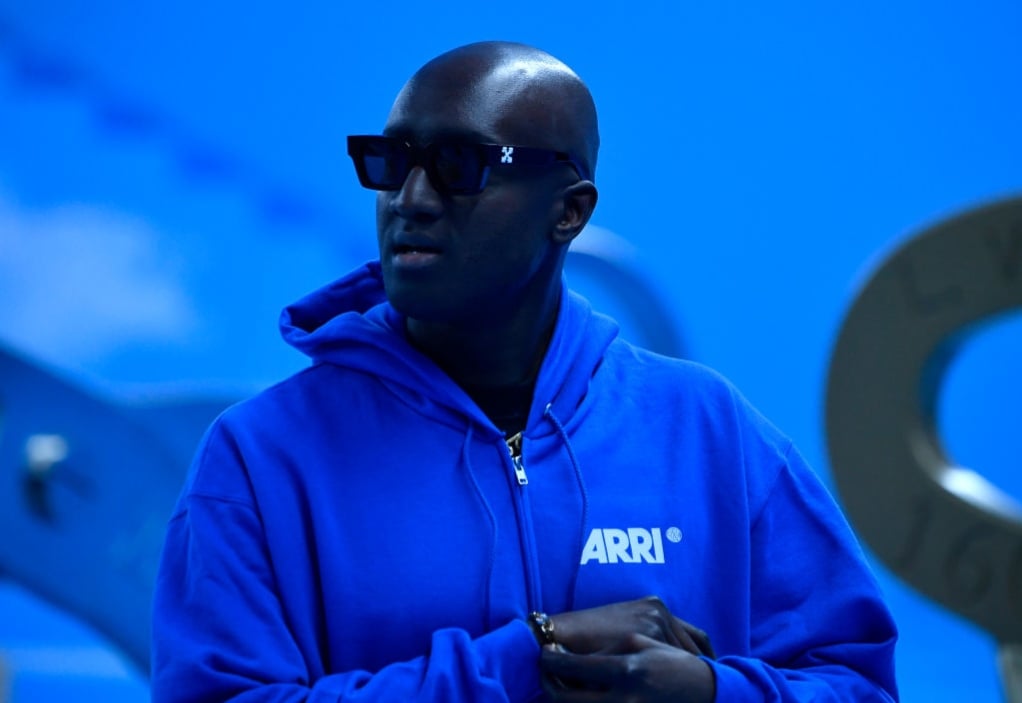 Who is Virgil Abloh?
Abloh is an Illinois native who graduated with two degrees: one in engineering and one in architecture. But he turned his passion for fashion into a career by connecting with Kanye West and landing a job on his creative team.
He started designing streetwear apparel such as tees, opened a boutique with West's tour manager, and even interned with the rapper at Fendi.
Abloh parlayed everything he learned during that time with West and in 2013, launched his own brand, Off-White. Over the years, he's collaborated with Nike, West, and a number of luxury brands.
Now, he designs for Louis Vuitton and still manages Off-White, a company that pulls in an estimated $20 million per year. He recently designed Hailey Bieber's wedding dress. Abloh has a net worth of roughly $4 million.
What did Virgil Abloh do and say?
Abloh was one of many high-profile figures who decided to pitch in to the protest bailout funds and threw a few bucks toward the cause–$50.
Abloh posted a note and screenshot about his $50 donation to his Instagram stories. It read, "The Miami community – I'm crazy inspired. For kids in the streets that need bail funds for George Floyd protests." It included a link to match the donation. DJ Akademiks shared this image:
People are criticizing and insulting Abloh to the tenth power for what they've deemed to be a "paltry" donation.
Twitter is roasting Abloh
It did not take long for Twitter to get hold of Abloh's message and share the screenshot around the internet. There's a thread on his timeline with messages such as "Open your purse," "Bum," and "Can I have $51?"
Elsewhere on the platform,commenters pointed out that $50 would only pay for one sock from his Off-White brand.
One person wrote, "It's crazy because I was just about to buy an off white bag. It's clipped now. You're telling me that your selling products at $900 and up, we're supporting YOU. And YOU CAN'T donate more that $50.00. YOU DON'T EVEN SELL ANYTHING FOR $50."
Another added, "I can't believe im seeing #virgilabloh flex that $50 donation to BLM. are u kidding me? I've donated more than that & idek if I have a job to go back to. Trash."
Abloh responded to the criticism
After catching wind of people's reactions, Abloh hit social media to address the criticism about his $50 donation. According to Complex, a new, but now-deleted Instagram story was posted.
He wrote, "More light before a narrative forms around false assumptions – around the donation. The $50 donation described in a recent screenshot was part of a matching funds movement of friends I follow in my timeline."
Abloh went on to explain it was part of a donation match campaign among friends. He said that people didn't see a Google document with information on where to send funds for protesters.
RELATED: Twitter Praises Nick Cannon for Joining Minneapolis Protests