'Virgin River': Paige Will Return in Season 4
In the first two seasons of Virgin River, Paige Lassiter (Lexa Doig), the town's baker was a major character on the series. She ran the town's bakery truck and was a single mom to her son, Christopher (Chase Petriw). She even shared an intense flirtation with John Preacher (Colin Lawrence) the town's chef. However, Preacher soon learned that Paige was in hiding from her abusive husband, Wes (Steve Bacic).
After a violent incident in season 2, Paige went on the run leaving Christopher in the care of Preacher. However, she is set to return to Virgin River in season 4.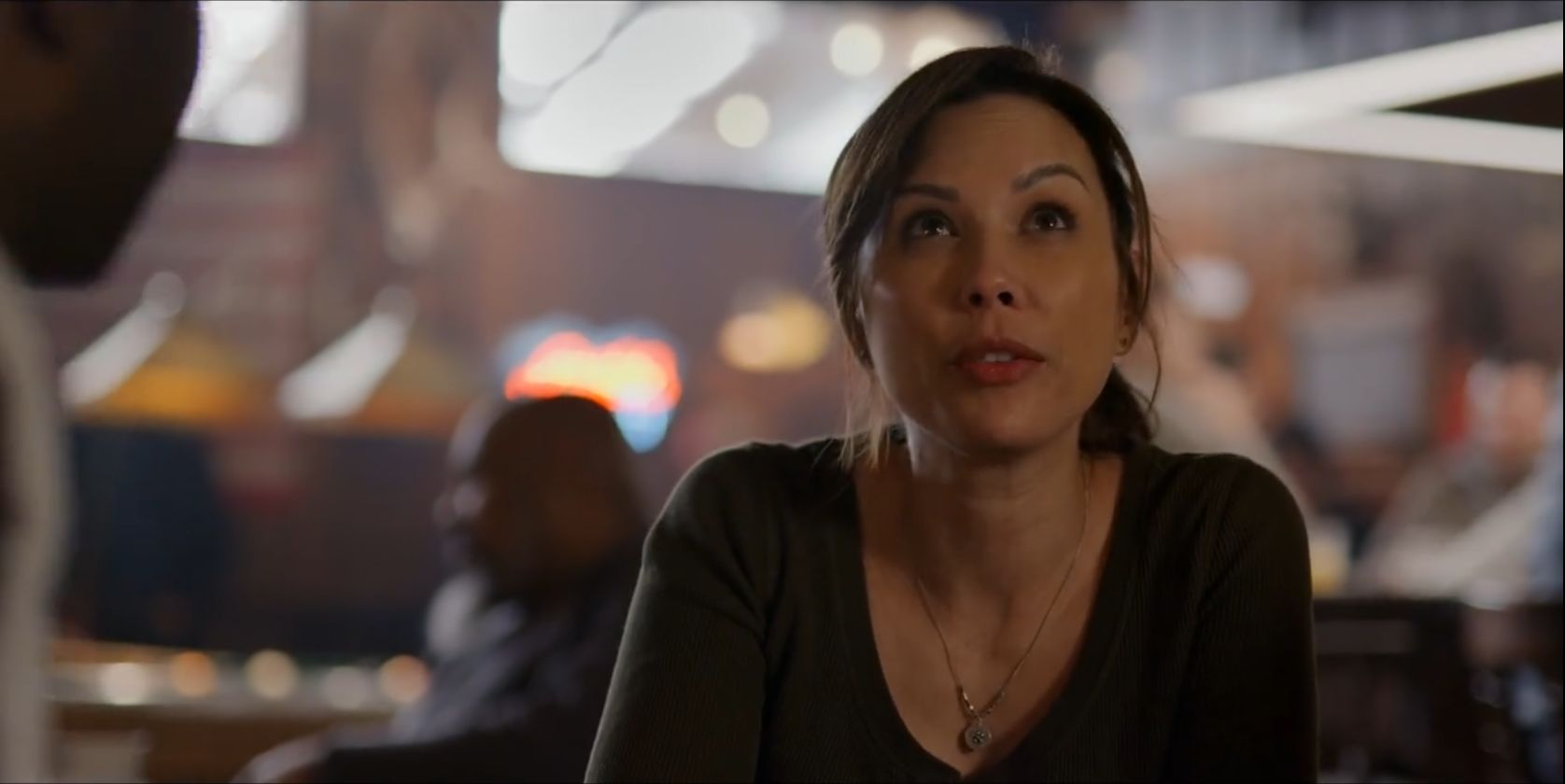 RELATED: 'Virgin River': Jack Might Not Be the Father of Charmaine's Babies
Why was Paige missing in 'Virgin River' Season 3?
In the second season of Virgin River, Paige's ex-husband, Wes finally found her. In a violent confrontation, the baker accidentally killed Wes calling Preacher to help her hide the body. Though things seems OK at first, Wes' twin brother Vince (Bacic) soon came looking for his brother.
Terrified for her life, Paige fled town leaving Christopher in the care of Preacher. However, it looks like she may resurface in season 4.
RELATED: 'Virgin River': Fans Might Not Find out Who Shot Jack for a Long Time
Paige will return in season 4
"There's a big reveal when we open Season 4 that puts certain people in jeopardy. Finding Vince becomes paramount," Tenney told TV Insider. As we know,
Though Tenny has confirmed that Paige (Lexa Doig) will return to Virgin River after being away she also explained storyline will most likely wrap up here.
However, there is no word yet on when season 4 of the series will hit Netflix. The show was officially renewed for both the fourth and fifth seasons in late September 2021. In December 2021, Henderson and Breckenridge publically announced that filming for season 4 has come to an end but Netflix has remained quiet about a premiere date.
Since it takes at least six months for a show to move through post-production it's likely that Virgin River Season 4 will debut sometime in the spring or summer of 2022.
RELATED: 'Virgin River': Did Brady Shoot Jack?
Will Preacher die on 'Virgin River'?
In the Virgin River Season 3 finale, Preacher is led into the woods and drugged by Paige's alleged best friend, leaving Christopher and Connie (Nicola Cavendish) vulnerable. Though some fans have speculated that Paige is dead since she was nowhere to be found in Virgin River Season 3, others believed that she's alive based on what has happened to Preacher.
It appears that Wes kidnapping Christopher will lure Paige out of hiding. Though Preacher was fighting for his life the last time we saw him, Lawrence has posted photos of himself from the Virgin River Season 4 set, so it's likely he will survive.
However, because Tenney has explained that season 4 will mark the end of Paige's storyline, she may not. Moreover, it looks like the drama series will have to find a new plotline and love interest for the hunky chef.