'Virgin River' Star, Martin Henderson Kissed Britney Spears in This Iconic Music Video
Martin Henderson had an interesting role before playing Jack Sheridan in 'Virgin River'. He kissed Britney Spears in this music video.
Virgin River fans have seen Martin Henderson in a few romantic scenes. But before the Netflix show, he kissed Britney Spears in one of her music videos. This is what he had to say about the singer and his Virgin River co-star's reaction to finding out this fact. 
Martin Henderson kissed Britney Spears in the "Toxic" music video
The "Toxic" music video shows Spears working undercover as a spy. She seduces multiple men, and Henderson plays the last one. She kisses him then gives him a toxic liquid that kills him. Henderson recently talked to Entertainment Tonight about the music video.
Alexandra Breckenridge, who plays Melinda Monroe, said she didn't know he was in the music video. "It's my dirty little secret," Henderson said. He joked that he was six years old when the video was released. "Toxic" was released 17 years ago. The actor then revealed what it was like filming it.
"It was a weird day," he said. Henderson was in the movie Torque, and the director Joseph Kahn also did Spears' music videos. He claimed the job would help him promote the movie. "But no one mentioned I actually had to make out with Britney," he said. 
His co-star then playfully put him on the spot by asking him a question. "Who is the better kisser? Me or Britney Spears?" Breckenridge asked him. "It was so long ago. I just can't really recall details of that kiss," he said. 
The New Zealand actor said the singer was the "sweetest" and "most genuine" person. "She was making fun of herself, and I just thought, 'That's a cool girl.' To be that huge and sort of make fun of your own self was cool."
Alexandra Breckenridge talked about her kissing scenes with Martin Henderson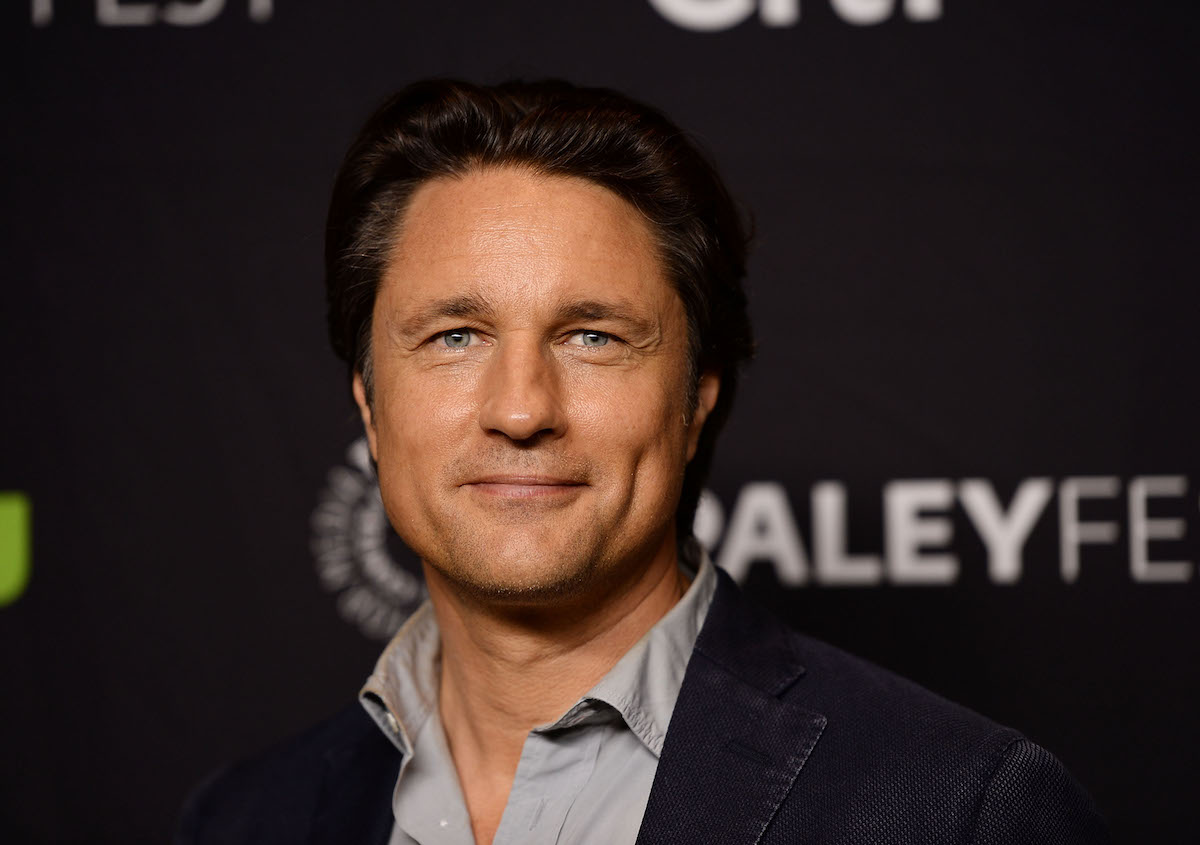 There was a lot of build-up before Mel and Jack's first kiss. Breckenridge talked to Oprah Daily about what went through her head when it was time to film that kiss.
"I just imagine that I'm Mel, and I'm in love with this person!" the actor said. "And let it take me away from there. [Laughs] We all have an idea of what is romantic in our head." 
She continued, "I definitely brought that to those scenes and tried to make them as visually romantic as I would want to see if I was watching the show. What would be thrilling to me?"
Breckenridge also revealed what it's like to work with Henderson. She said he talks in his American accent even when they're not filming a scene. "It's too bad he can't have his regular accent because it's quite cute," she said.
It sounds like Henderson is a little bit embarrassed when talking about being in the "Toxic" music video. These days he's still filming kissing scenes, but now it's for the main love interest role in the Netflix show.