Vivica A. Fox Calls Khloé Kardashian a 'Dormat' for Staying With Tristan Thompson Amid New Cheating Rumors
Another day, another alleged Tristan Thompson cheating scandal. Khloé Kardashian has taken Thompson back at least twice in spite of his infidelities becoming public. She's even been spotted wearing an alleged engagement ring on her ring finger. But amid allegations that Thompson has been cheating with Instagram model Sydney Chase, Vivica A. Fox says it's …
Another day, another alleged Tristan Thompson cheating scandal. Khloé Kardashian has taken Thompson back at least twice in spite of his infidelities becoming public. She's even been spotted wearing an alleged engagement ring on her ring finger. But amid allegations that Thompson has been cheating with Instagram model Sydney Chase, Vivica A. Fox says it's time for Kardashian to kick Thompson to the curb for good.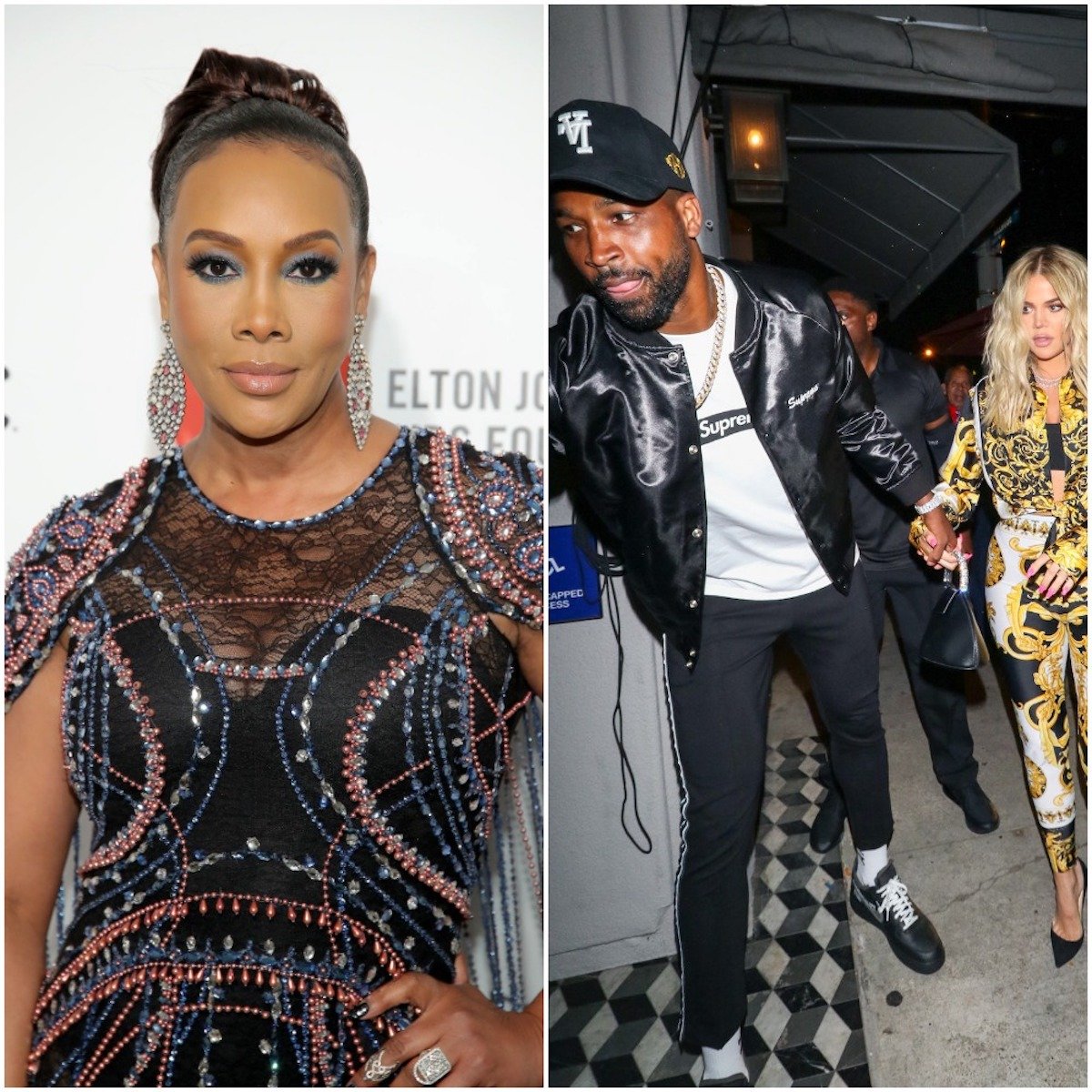 Sydney Chase alleges being intimate with Tristan Thompson
Chase and a few friends, known as The Blackout Girls, appeared on Adam 22's podcast. Per Hollywood Unlocked, at one point, Chase was asked by her friend, "So, how was Tristan's d**k?" Chase replied that Thompson has a "peek-a-boo d**k," which references a smaller size.
Still, she added, "Baby it was good."
Per Chase, Thompson insisted he was single when they met. "I did not know he was in a relationship. He told me he was not in a relationship anymore." She alleges they "talked and hung out" on multiple occasions during the months of January and February of 2021. Upon discovering Thompson was indeed still in a relationship with Kardashian, she says she ended things.
There are rumors however that Thompson and Chase spent time together in April just one day after Thompson and Kardashian celebrated their daughter's 3rd birthday.
Related: Fans Criticize Khloé Kardashian For Ringing In Daughter's B-Day With Tristan Thompson; Have They Reconciled?
Chase's friend also alleges Kardashian is aware of Thompson's affairs, noting: "She knows he has other women, it's the public finding out about it she doesn't like."
Per TMZ, Thompson's legal team just slapped her with a cease and desist, alleging she's lying about their time together. Chase is alleging that Kardashian contacted her on Instagram to discuss her and Thompson's alleged rendezvous. 
Vivica A. Fox says Khloé Kardashian needs to leave Tristan Thompson
During a recent segment of Cocktails with Queens on Claudia Jordan's Out Loud talk show on FOX Soul, the hosts began discussing the latest rumors surrounding Thompson and Chase.
Fox is adamant that Kardashian needs to move on, at minimum for the sake of their daughter True.
"It's time for Khloé to stop being a damn doormat for Tristan," she said. "You a Kardashian. I'm sure that there are plenty of brothers lined up that want to take a trip and do a dip. At this point, do you really want this man to be a parental father figure for your children? The fact that he can't even respect mama? What foundation are you building?"
Furthermore, Fox says Kardashian is missing out on real love and will spend the rest of her relationship with Thompson being insecure.
"A tiger isn't going to change his stripes," she said of Thompson. "I think there has to be a side of her that just goes, 'He is who he is' and move on."
Fox continued: "That energy that you then have to take back home and go like, 'What did I not do? Was I not pretty enough? Did I not talk this way? In bed.' All of these what-ifs – when it has nothing to do with her. It is the type of man that he is. She deserves better…Her spirit, and her as a woman…you got to realize when it's time to put a period on that chapter and turn the page. Life is too short. It goes by so fast. And for her not to experience love, it's just not good."