Vivica A. Fox On Not Being a Mother: 'I Never Met the Man I Could Have Children With'
Vivica A. Fox says her biggest regret is not having kids. However, Fox says she unfortunately did not meet a man that she felt she could have a child with.
Vivica A. Fox is opening up about her motherhood journey. The Kill Bill star doesn't have any children of her own but has several godchildren that she dotes on. She says she does not feel a void due to her decision to not have her own kids, and she's not regretful about her reason why. According to Fox, none of the men she had relationships with were worthy for her to bear their children.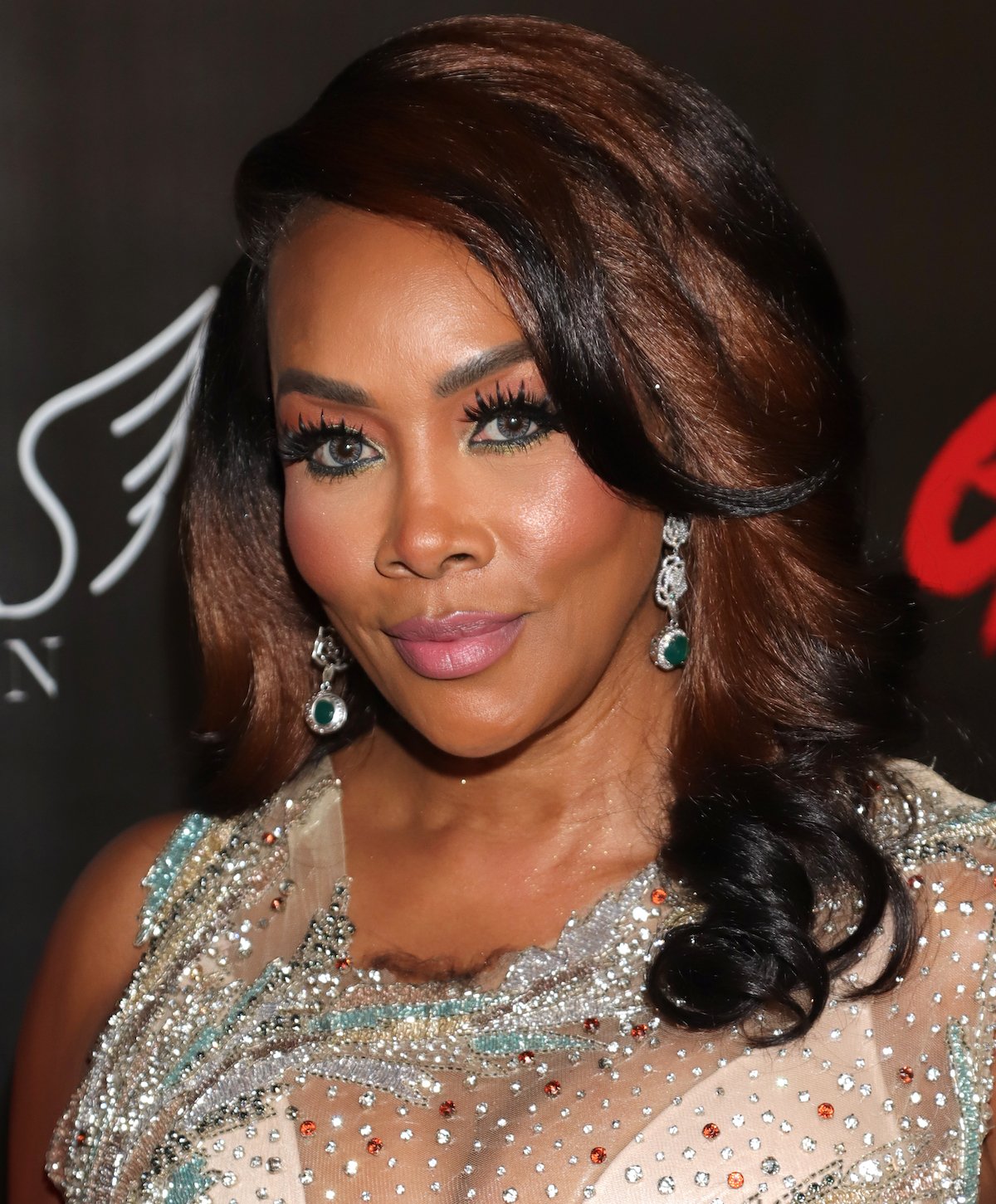 Vivica A. Fox opens up about not meeting a man she felt worthy enough to have children with
During a recent event, the Cocktails With Queens co-host was asked whether she ever considered having a child, through adoption, to leave behind a legacy. Fox cleared up any misconceptions that she didn't want children.
"Girl, I'm 57," she said. "I've got six godbabies. Don't think that because I didn't birth children that I don't have children. I do not feel less fulfilled as a woman — period…I love children. Please do not get me wrong, I absolutely love children," she continued. "In my life, it was career over children. And I never met the man I could have children with. I didn't."
Related: Vivica A. Fox Says Her Ex, 50 Cent, Has "F*ck Boy Tendencies" After 50's Comments About Black Women
Her love life has been public. She was once married to Christopher Harvest, was madly in love with 50 Cent, and was engaged to marry club promoter Omar "Slim" White in 2011. But the same year of her engagement to Slim, she called off the wedding. Per Fox, once her family learned that she considered having children with Slim, they made their objections known.
"I almost made that mistake and three months before [the wedding] my family was like, 'You will not! You absolutely will not,'" she recalled. "I lost a whole bunch of money and deposits and this, that and the third, but I trust my family."
She previously opened up about not being a mother to Oprah Winfrey
Though she doesn't have any regrets now, in a 2014 interview with Oprah, the Soul Food star did say not becoming a mother was her biggest regret in life. But, she said she fills her void with her godchildren.
Related: Will Smith Was Vivica A. Fox's Acting Coach on One of Her Most Iconic Films
"If that's the biggest regret of my life that I have it's that I didn't have a child," she admitted. "But, I'm a good godmother. I bring the best gifts and throw the best parties."
She recalled seeing her friend and fellow actor Halle Berry after Berry gave birth to her first child. "I'll never forget seeing Halle on the red carpet and she'd just had Nahla. And I said, 'Wow, she's so beautiful.' She said, 'Vivica, if I knew then what I know now, I would have had five of them.' And she says, 'The joy that I see in her eyes is just like no other high that I've ever experienced.' So, I don't get to see my eyes in a child and I think that's something that I'll miss."
Vivica A. Fox once considered surrogacy
As she aged and realized that naturally giving birth to a child may not be an option, she did offer a man she was in a relationship with the option of surrogacy. Fox made the revelation during a chat on Cocktails With Queens.
Related: Vivica A. Fox Reflects On Her Friendship With Whitney Houston
"[I told him] You can go find somebody that looks real close to me and when the child comes out, we will say, 'See baby look what we did.' And we will raise that child together," she declared.