Vivica A. Fox Reflects On Her Friendship With Whitney Houston
Whitney Houston was a friend and mentor to many. Blackish star Jenifer Lewis often reflects on her years-long friendship with Houston. Now, Vivica A. Fox is sharing her own happy memories of her relationship with the late singer.  Vivica A. Fox met Whitney Houston through Bobby Brown Fox starred in the 2001 romantic comedy Two …
Whitney Houston was a friend and mentor to many. Blackish star Jenifer Lewis often reflects on her years-long friendship with Houston. Now, Vivica A. Fox is sharing her own happy memories of her relationship with the late singer.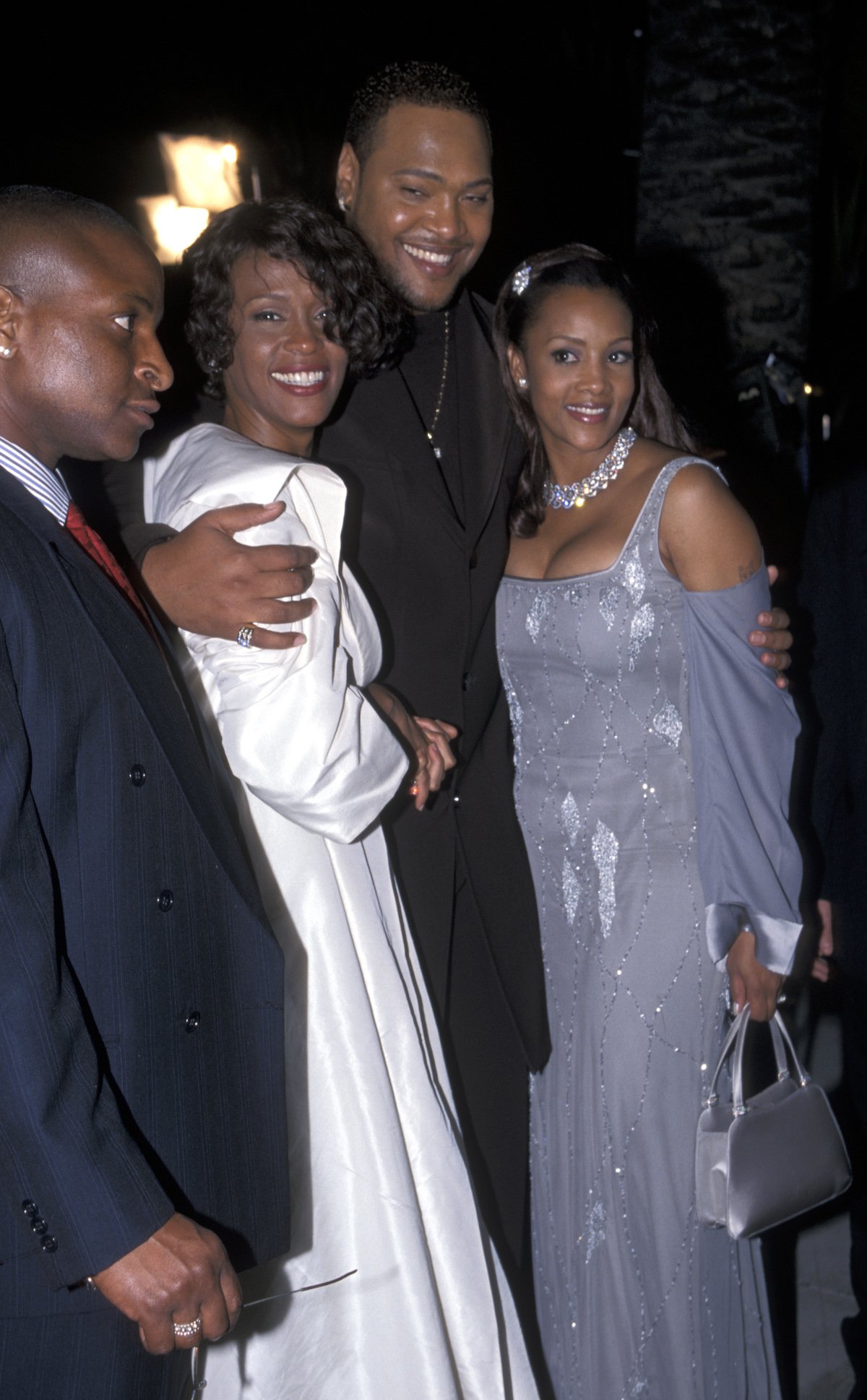 Vivica A. Fox met Whitney Houston through Bobby Brown
Fox starred in the 2001 romantic comedy Two Can Play That Game. The film follows Shante Smith, a successful woman who gives advice on how to keep a man in line. Smith's ideals are challenged when her own boyfriend threatens to stray and plays hard to get.
Along with Fox, the film includes Morris Chestnut, Wendy Raquel Robinson, Mo'Nique, Anthony Anderson, and Bobby Brown. Brown stars as a man finding it difficult to commit to his longtime girlfriend due to his own shortcomings.
Related: Why Was Whitney Houston and Bobby Brown's Reality Show 'Being Bobby Brown' Canceled?
Fox and Houston met through Brown while working on the film. In a recent interview with Vlad TV, Fox revealed that Houston asked her to be Bobby's lookout.
"I was her lookout for Bobby Brown," Fox said while fighting back tears talking about her late friend. "We became really good friends. She wanted to always make sure Bobby was on time and professional and respectful. She would call and say, 'Was he on time? Did he know his lines?'"
The actor reflects on fun times with the iconic singer
The two stayed in touch during and after the film. Fox recalls the first time she hung out with Houston was one evening after filming. 
"She called me and asked, 'You still working?' and I said, 'No, I got off early.' She was like, 'Come hang out with me.' And I said, 'Well, where are you girl?' She's like, 'I'm at the Bel-Air Hotel,'" Fox recalls.
Fox reluctantly agreed to meet Houston because she felt she was underdressed for such an establishment. But Houston insisted that Fox join her for an evening of fun and that she too was dressed casually. Fox recalls being stunned after pulling up to the hotel only to find Houston in a fur coat.
Related: Kelly Rowland Says She Acted "Uncool" The First Time She Met Whitney Houston
"She had on a $150,000 fur coat," Fox says. "First thing [I said] when I got out of the car was, 'That's your casual?' And she goes, 'Yeah, that's my casual!' But she had on blue jeans and a T-Shirt underneath it."
The two had drinks at the hotel bar before it closed. Fox was intending to return home due to having to go to work early the following morning but Houston wanted to hang out a little longer. They went back to Houston's hotel room and played a game of spades.
How Vivica A. Fox learned of Whitney Houston's death
Houston died on February 11, 2012, just one night before the Grammy Awards. She was scheduled to attend Clive Davis' annual Pre-Grammy party the night of her death.
Fox says she learned of Houston's death while she was walking a red carpet. "I literally collapsed," she said. "I was in Memphis, Tennessee doing an event and my friend came over and he was like, 'Whitney just died," Fox recalls.
Fox says she was in disbelief, especially considering the circumstances of the iconic singer being in LA for Grammy weekend.
She has nothing but fond memories of Houston. Fox later starred in a Lifetime television movie about Houston's life where she played Houston's manager and sister-in-law, Pat Houston.