Vivica A. Fox Reveals Who Almost Played Frankie in 'Set It Off'
A look back at the '90s shows that not only was the decade a golden time for hip-hop, but also an era that produced classic movies and sitcoms.
Among them is the cult favorite Set It Off, which starred Queen Latifah, Kimberly Elise, Vivica A. Fox, and Jada Pinkett Smith. It's hard to separate hearing En Vogue's "Don't Let Go" and not think of Stony, and it's hard to remember the last scenes without tearing up.
Fox played Frankie in the 1996 film as part of a foursome of friends who wind up robbing banks together. The story had action, drama, and heart, and even garnered praise from critics for its realness and character depth. Fox nailed it as Frankie, but she recently revealed who else was up for the role.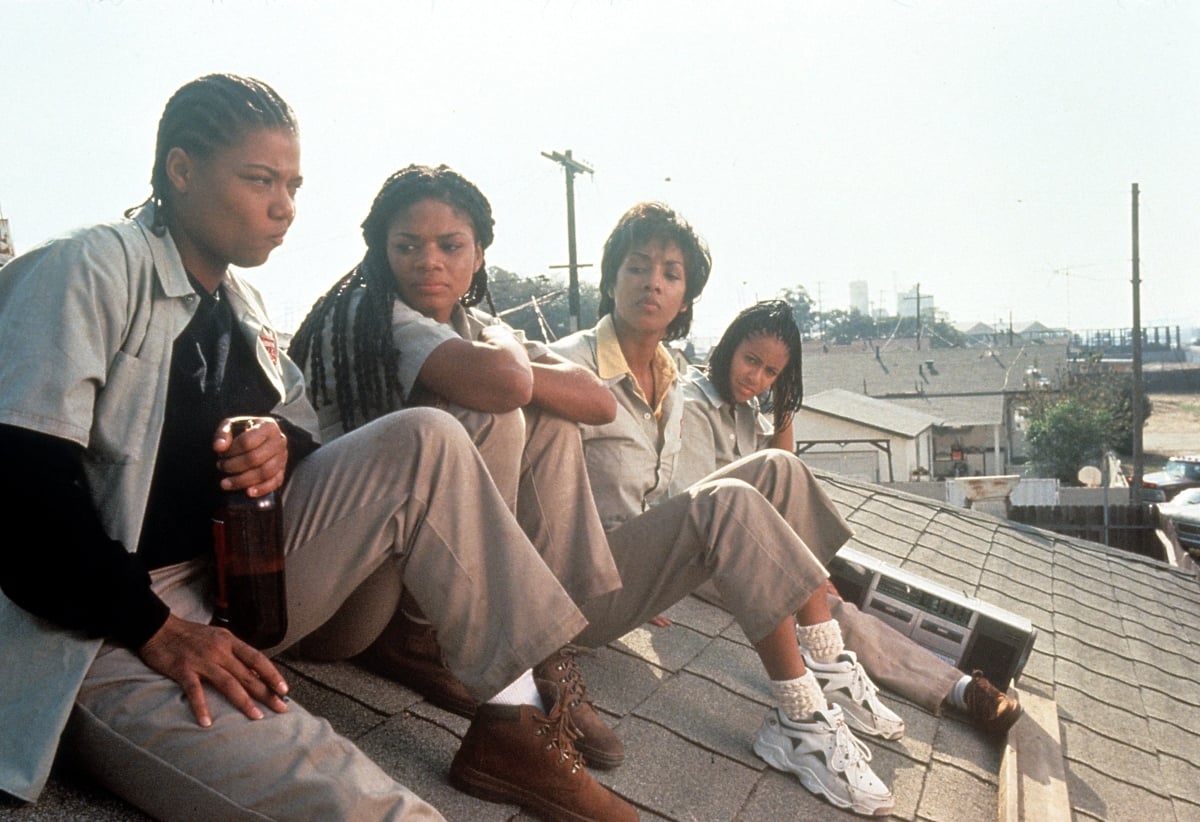 Frankie played a pivotal part in 'Set It Off'
Step back in time to remember the story where Frankie started out as a bank teller who was fired. After Darnell robbed the bank and the detective implied she had something to do with it, she was dropped and grew resentful. It wasn't her fault.
Frankie was the mastermind of the women's robbery schemes. She took a job cleaning buildings with Stony (Pinkett Smith), T.T. (Elise), and Cleo (Queen Latifah) just to make ends meet, but the economic hardship was too real for them.
Knowing the ins and outs of banks, Frankie bravely coordinated their plans. And she was a good friend. Fans know how her journey ended, but everyone rooted for her—and the rest of the girls—the entire time.
Fox reflects on 'Set It Off' and names first choice for Frankie
Fox was a guest host on Entertainment Tonight and took a moment to discuss what it was like working on Set It Off. She teared up and said, "I love them. We made history." Fox also revealed that originally, Rosie Perez was cast as Frankie.
Fox auditioned for the movie while filming Independence Day with Will Smith, and said he helped coach her. He was dating Pinkett at the time and encouraged her to go for it.
She read for T.T. but director F. Gary Gray wanted her to try out for Frankie. For reasons unknown, Perez eventually dropped out of the project. Fox received the call that she landed the part.
'Set It Off' was a game-changer
Career-wise, Fox once said the movie gave her street cred. In an interview with Vulture, she recalled her previous roles pegged her as a "hot chick." "I was out all night, I'd modeled before, and I think people saw me a little bit bougie," she explained.
Fox added that she surprised people by turning into a tough-talking, gun-toting bank robber. She thought it was badass, and so did the audience.
Fans can currently stream Set It Off on Hulu, Amazon Video, Showtime, or Sling. And don't count on a remake. When rumors about a Set It Off revival hit the internet last year, Fox was very vocal with her opinion. In a nutshell, she doesn't want it to happen.