Vivienne and Knox Jolie-Pitt's Estimated Combined Net Worth, Explained
Knox & Vivienne Jolie-Pitt are twins born to parents Angelina Jolie and Brad Pitt in 2008 in Nice, France. Being children whose parents are some of the highest-paid actors in the film industry certainly has its perks. One of those perks is a massive net worth from a future inheritance worth millions.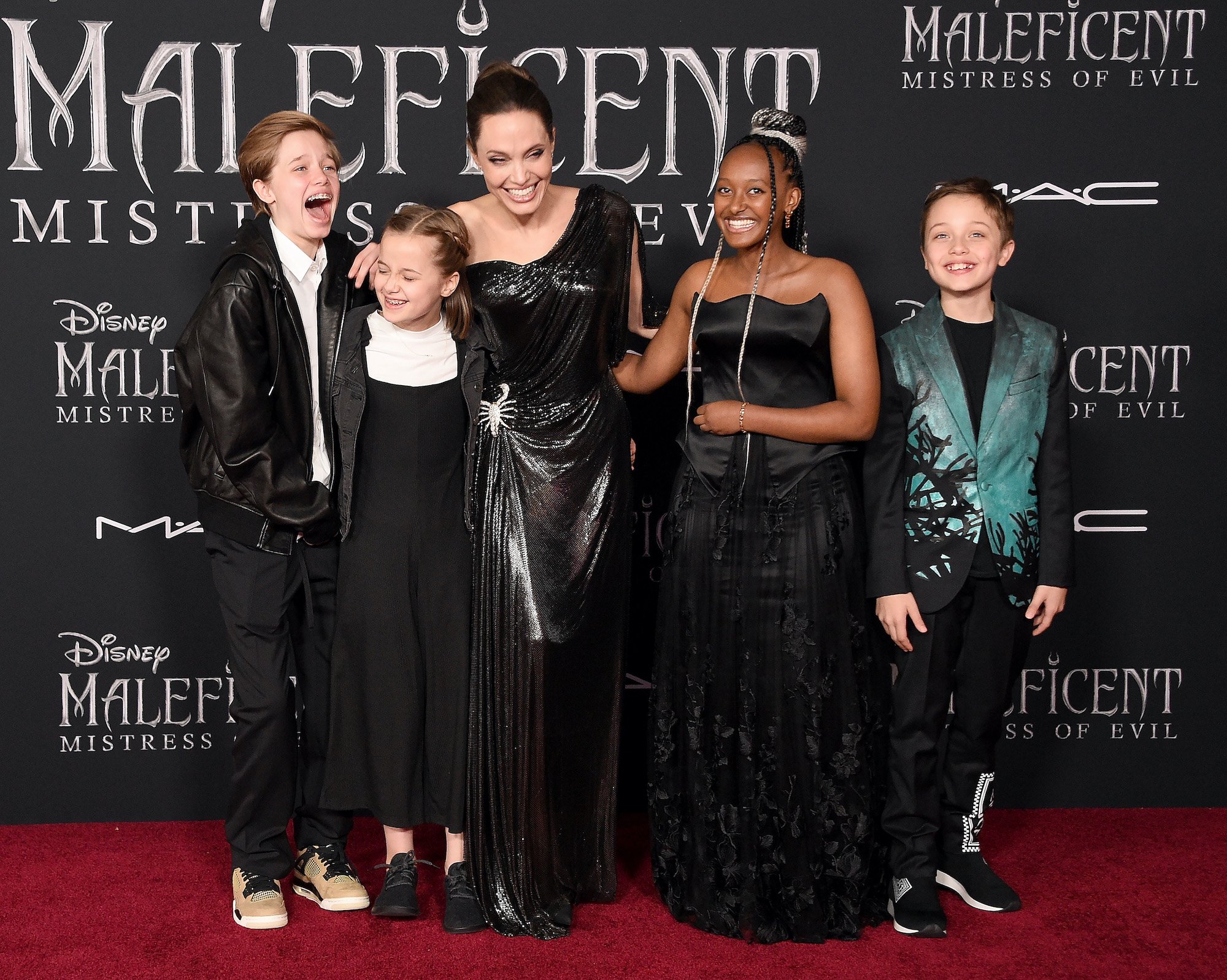 The twin's parents have taken great care to shield all of their children from the spotlight. Now that the twins are a little older, their mother has allowed them to appear in her latest movie Maleficent and provide a voice-over for the animated movie Kung Fu Panda 3. 
The twins enter the world 
Knox Jolie-Pitt was born first and his sister Vivienne Jolie-Pitt was born a minute after. Even before they were born, they were already celebrities.
Fans the world over clamored for any photos they could get of the newborns, so it is no wonder that the first photograph of the twins fetched such a high price. The proceeds from the photos were given to the Jolie-Pitt Foundation.
The children were given family names belonging to both Brad Pitt and Angelina Jolie. Knox's full name is Knox Léon Jolie-Pitt. He is named after his paternal great grandfather, Hal Knox Hillhouse, the Léon name coming from Jolie's great grandfather.
Vivienne's middle name is Marcheline. Her name is taken from her maternal grandmother, Angelina's mother Marcheline Bertrand.
The twins amass a fortune
Aside from the fact that pictures of the children made them a fortune almost from the day they were born, the twins also have a trust fund set up by their parents. Their future inheritance is estimated at $200 million, according to Electric Ride On Cars.
Clearly, the twins won't have to worry about money problems in the future. In fact, they have unknowingly contributed to that trust fund over the years thanks to the ravenous appetite of the paparazzi. Pictures of the twins have generated a nice bit of income for their parents. 
Jolie has said that she doesn't want the twins to be actors. However, she has allowed them to make cameos in a few motion pictures. Vivienne appeared as a young Princess Aurora in Maleficent and Knox voiced Ku Ku in Kung Fu Panda 3.
Vivienne and Knox were fortunate enough to be born into one of the most famous families in Hollywood. The couple has been going through a divorce and was recently locked in a custody battle. Pitt eventually won joint custody of the children despite allegations from Jolie that he was abusive to her and the children.
Despite the legal troubles, the children seem happy and well-adjusted. No doubt fans and the paparazzi will be closely watching their progress as they begin to make careers for themselves in the future. 
It's all in the family
Aside from being the youngest children of the famous couple, the twins also have a rather large family. They have three additional siblings; Pax, Zahara, Maddox, and Shiloh. Pax, Maddox, and Zahara are not their biological brothers and sister.
Pax Thien was born November 29, 2003, in Vietnam and adopted on March 15, 2007, by Angelina Jolie. Zahara Marley was born January 8, 2005, in Ethiopia and she was adopted July 6, 2005, by Angelina Jolie.
Maddox was adopted by Jolie in 2002 from Cambodia. She changed his name from Rath Vibol to Maddox Chivan Thornton Jolie because when she adopted him she was still married to Billy Bob Thornton.