'The Voice': Gwen Stefani Casually Reveals the Hit Song She Turned Down
Gwen Stefani almost had Sia's hit "Elastic Heart" listed among her catalog of songs including "Hollaback Girl" and "Cool." The 50-year-old coach on The Voice who is leaving at the close of this season (learn why it's not surprising that she's making her exit here) casually explained during a recent episode of the singing competition series that she had a chance at the song before passing on it. Continue reading to learn what Stefani said about the track that went on to become one of Sia's most popular works, ahead. 
In late 2013, Sia's "Elastic Heart" could be heard everywhere. The pop song got tons of radio play and the subsequent music video starring a then 12-year-old Maddie Ziegler and a 28-year-old Shia LeBeouf brought the song even more attention. But, it turns out, it could've been a hit for Stefani.

Why Gwen Stefani Passed on Sia's song
On last night's Knockout Rounds episode of The Voice, Stefani worked with Kyndall Inskeep, one of the singer's on Team Gwen, ahead of her performance that would determine if she'd stay in the competition. The chosen song for Inskeep? None other than Sia's "Elastic Heart." In rehearsals, Stefani told her contestant the connection she had to the hit song.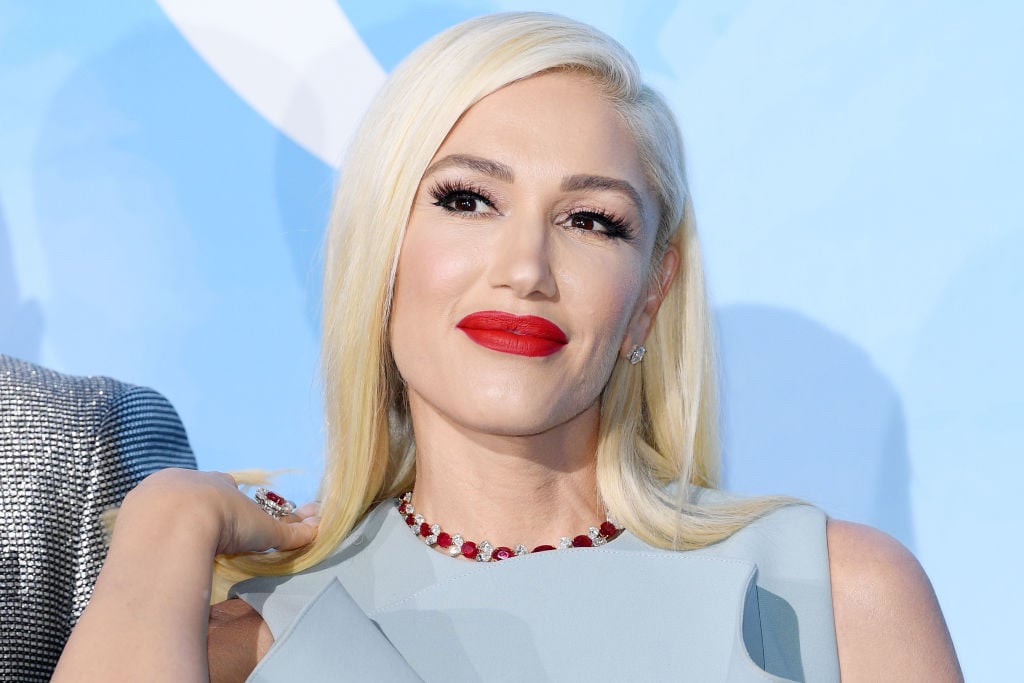 "This song's crazy, because Sia sent me this song for me to do," the mother of three told Inskeep, referring to "Elastic Heart." But she turned down the song because she felt the "weird, unique song" fit better with Sia's "very specific" voice. The singer-songwriter ended up releasing the song, featuring The Weeknd and Diplo, as part of the soundtrack to The Hunger Games: Catching Fire The nine-time Grammy nominee re-recorded a solo version of the "Elastic Heart"  for her 2014 album, 1000 Forms of Fear.
Guest mentor, Taylor Swift, sat in on Inskeep's rehearsal and had some kind words for the singer, according to Yahoo! Entertainment. 
"You know when people passive-aggressively say, 'That was interesting'? I mean, it legitimately was interesting," Swift said. "I love that you stripped it down. I love the song choice. Your tone is so beautiful, it's crazy. You've got so much going on with your voice," she added.
Even though Stefani passed on making "Elastic Heart" her own, she worked with Sia on other projects. The pop singer can be heard singing guest vocals on "My Heart Is Open," a song Sia co-wrote for Maroon 5, whose frontman is Adam Levine, a former coach on The Voice. Stefani and the Australian native also worked together on the No Doubt singer's solo song, "Start a War."
Did Inskeep's rendition of 'Elastic Heart' keep her in the competition? 
Inskeep performed "Elastic Heart" in front of coaches Blake Shelton (who is also Stefani's boyfriend), John Legend, Kelly Clarkson, and, of course, Stefani. She battled it out against Jessie Lawrence who sang "Dancing With a Stranger" by Sam Smith. In an earlier episode of The Voice, "The Sweet Escape" singer used Shelton's signature move — the finger point — in an attempt to get contestants to join her team.
Watch Inskeep's performance of "Elastic Heart" below.
Ultimately, Inskeep came out victorious against Lawrence and moved on to the next stage of the competition with Stefani connecting to her unique sound. "She sings from her heart and she just has so much style to her voice," Stefani said before adding, "Those are the kind of singers I'm looking for."
The Voice airs Monday and Tuesday nights on NBC at 8 p.m. EST.
Learn why Stefani called Shelton "one of the greatest gifts."