'The Voice' Salaries: How Much Money Are the Coaches Paid?
The coaches are definitely an important part of The Voice. They are the first ones to filter out the amazing voices from the good and terrible ones. They then mentor our contestants to become better performers.
There have been many contestants who have had amazing careers after the show thanks to the work of the coaches. But how much exactly is their expertise worth? Here is a rundown of The Voice salaries for current and past coaches on the show.
Blake Shelton, more than $13 million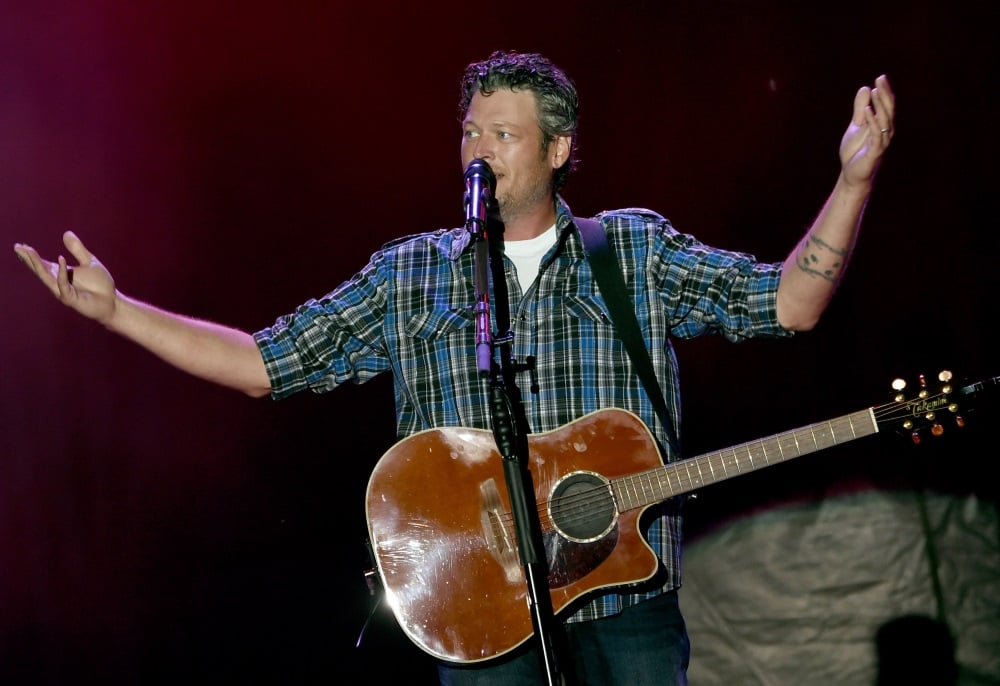 The country singer has been a coach since the very beginning. Since then, he has won five times with Jermaine Paul, Cassadee Pope, Danielle Bradbery, Craig Wayne Boyd, and Sundance Head. A lot of people have chosen Shelton over the other judges because of his winning record and his country music background. But he also has been a favorite coach among viewers.
Shelton is often shown having fun and cracking jokes with Adam Levine on the show. So it's not that surprising that he would be one of the highest paid coaches on the show. According to The Wrap, he made about $13 million per season to appear on The Voice in 2016. However, that was reportedly increased prior to Season 12 because of negotiations that he and Gwen Stefani made.
"[Blake and Gwen] are getting paid an exceptional bonus that is significantly higher than the other judges to keep the spark alive on-camera," a production source revealed to Radar Online. "The producers really want to see Gwen and Blake in competition more often this upcoming season, versus working with each other like they have in the past."
Adam Levine, $13 million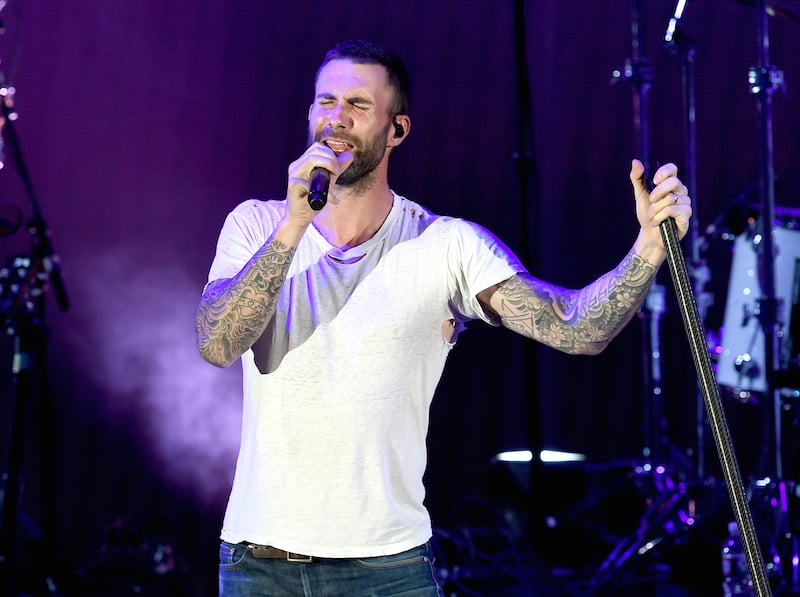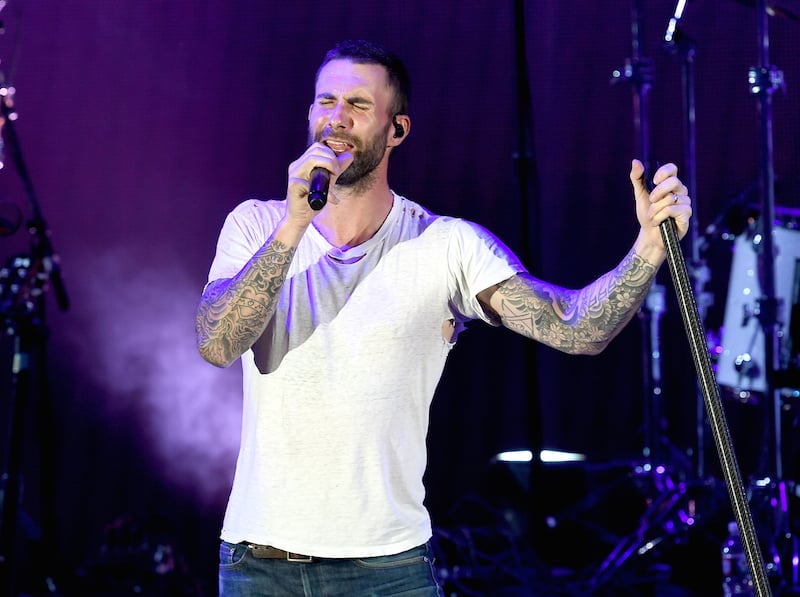 The Maroon 5 lead singer has also been a coach since Season 1. He has been doing a good job because he has won three seasons and has proved to be appealing to rockers and men who have higher voices. But, like Shelton, Adam Levine is never afraid to take on vocalists who are different than him. Both of the coaches have been fun to watch because of their friendly rivalry.
According to The Wrap, Levine is also paid about $13 million per season. This salary used to make him tied with Blake Shelton, but now the country singer has reportedly surpassed him in terms of salary. Levine has also been keeping busy with other side gigs.
He started acting and was Leo Morrison on American Horror Story: Asylum. He has also been having fun making cameos as himself in productions like Broad City and Pitch Perfect 2. Levine has also been able to continue making music and touring in between seasons.
Shakira, $12 million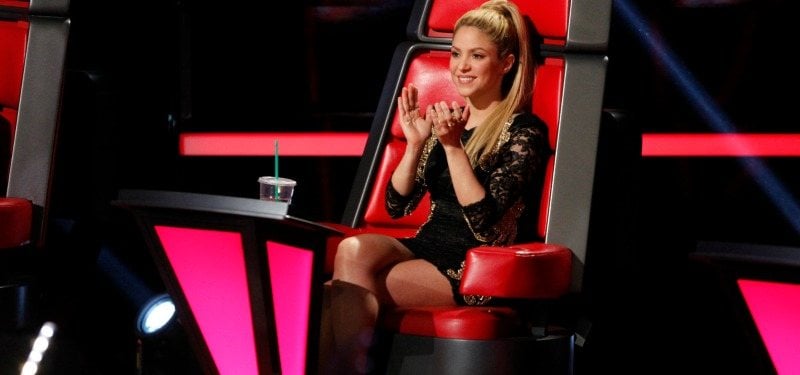 The Colombian star joined the cast in Seasons 4 and 6. Sadly, she was never able to take home a win. But she was definitely a good pick as a coach. Shakira's voice is very unique and she was able to teach contestants how to have a strong stage presence. She didn't stick around for long, so it is probably surprising to many that she is one of the highest paid judges.
According to The Hollywood Reporter, Shakira was able to make $12 million for a season on the show. That might seem pretty high for someone who has never coached on the show before. Especially when you consider that Shelton and Levine worked their way up to their $13 million paychecks over multiple seasons. But chances are, the multilingual pop star negotiated her way to a better salary.
In fact, Shakira is worth a whopping $200 million, according to The Motley Fool. A big portion of that has come from her album sales, which amounts to her earning $100 million in her lifetime. She also got a $300 million deal with concert company, Live Nation. In addition, touring is profitable for any celebrity, but Shakira has made $150 million for going on the road.
So given that she is worth a lot more than the other coaches, it makes sense that she would start off with a much higher pay. The show, however, wasn't able to keep her on for more than two seasons.
Usher, $7 million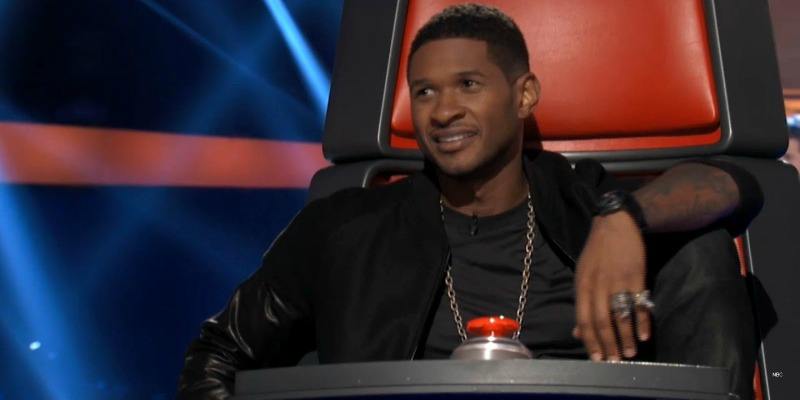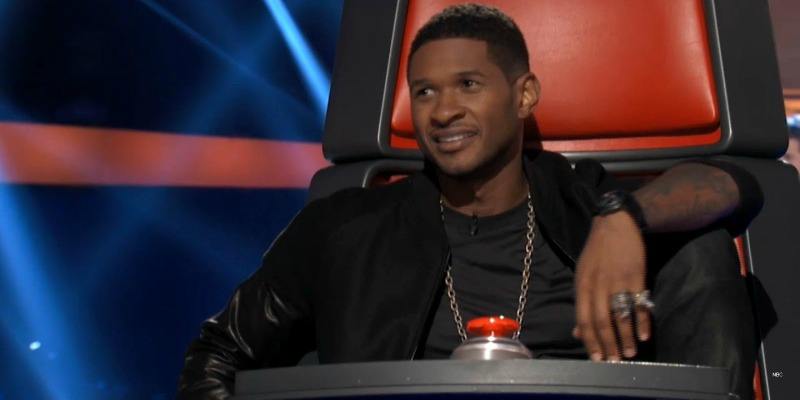 The R&B artist joined the cast in Season 4 along with Shakira, and later came back in Season 6. He definitely has singing chops, which made him valuable as a judge. Like Shakira, he is also a dancer who has great stage presence. Usher proved his worth on the show and won in Season 6 with Josh Kaufman.
"It was every bit of what I hoped for," the coach told TV Guide. "Losing was not an option." He then continued, "I couldn't imagine walking away this season after seeing season after season [of] Blake and Adam winning. I think that Josh really put up an incredible performance and night as an artist in this competition. Though there had been, I guess, a glitch, it is undeniable that he is The Voice."
Although Usher proved that he could create a winner, he made a lot less money than Shakira. While she was making $12 million, he made $7 million, according to The Hollywood Reporter. The reason behind this is probably due to negotiations. Usher's net worth is $180 million, according to Celebrity Net Worth. A lot of that money comes from touring and selling albums, but he also is an owner of Tidal and owns a record label.
Usher might not have made much money his first two times on the show, but perhaps he will be able to make more money if he returns in the future, given he has won the show before.
Christina Aguilera, $17 million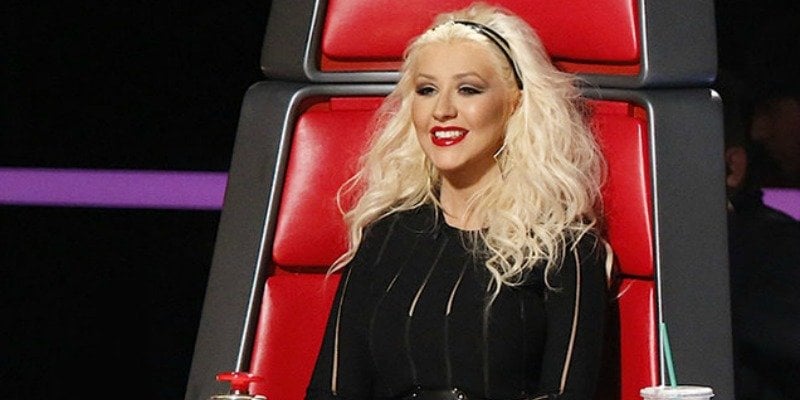 The blonde diva was one of the original coaches on the show, so it's not surprising that Christina Aguilera would have more pull when it comes to money. She is also known for being a talented powerhouse when it comes to vocals. Many vocalists, especially women, have picked her as their coach because of this. It took a while but her team finally won with Alisan Porter in Season 10. But if you ask her, it's not the coach who causes someone to win.
"At the end of the day it is the talent that wins," she told HNGN. "It's not like we go home with, like a 'Voice' trophy, but it is really up to them. Ultimately I'm here to be just their biggest fan. You know, I always go into it with the hopes of definitely taking somebody to the end."
Aguilera is one of the coaches who is often replaced on the show, so she probably hasn't made the most money total from The Voice. However, according to The Wrap, the powerhouse made about $17 million just for Season 3 of the show! That made her one of the highest paid women on reality TV. However, she has reportedly taken a pay cut. In Season 5 she was paid $12.5 million, which actually pulled her salary below that of Levine and Shelton.
Aguilera has been on the show for six of the series' 14 seasons. She, of course, has been busy with singing and performing. Her net worth is $130 million, according to The Richest. A big part of her income comes from endorsement deals, royalties, touring, and more.
Gwen Stefani, more than $13 million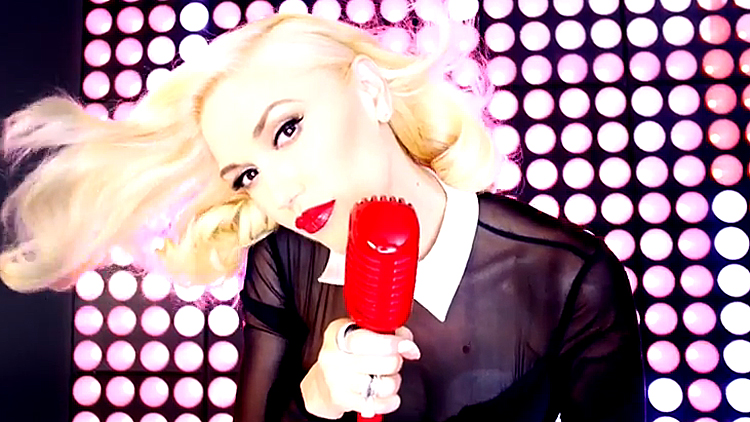 The singer joined the show in Season 7 for the first time. The chemistry between Gwen Stefani and the other judges was probably why she got the job and was paid more than previous coaches.
According to Feel Guide, she was paid $10 million per season since her first time on the show. Stefani was a popular coach since people tuned in to see the private singer on TV and were anticipating new music from her. While she didn't win her first season on the show, she was asked to come back again. Partially because she started dating Shelton while on the show.
The blonde was reportedly one of the top paid coaches on the show alongside Blake Shelton for Season 12. This is because the producers wanted the couple to play up their relationship for the cameras. So, it pays to be open about your relationships!
Pharrell Williams, $8 million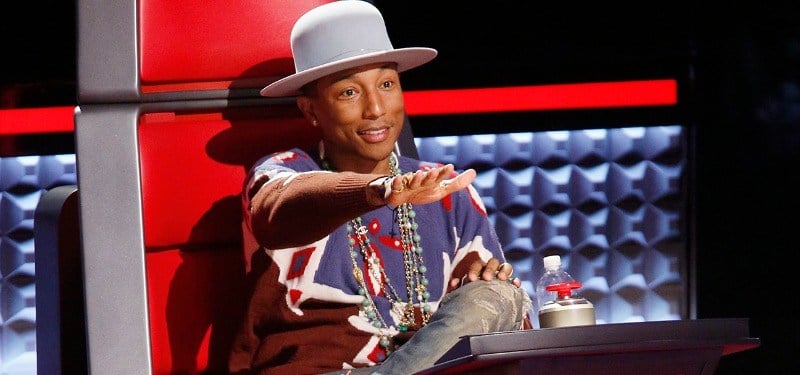 The singer and producer joined The Voice in Season 7. He may not be known for his vocals, but he's definitely talented. He was previously nominated for an Oscar for his song, "Happy" which was in Despicable Me. Pharrell Williams is the only coach on the show to be nominated for an Oscar, so you would think the nomination might give him more pull in terms of salary. Yet, he was making much less than other coaches on the show.
According to Feel Guide, he made about $8 million for Season 7 of the show. But Williams has had a longer run on the show than some of the other coaches, and won in Season 8 with Sawyer Fredericks.
"Essentially, how far [contestants] go is based on a bunch of variables we at a certain point can't control," Williams told Parade. "We are just trying to coach them the best we can. We try to give them guidance but their fate on the show is not controlled by us. It is controlled by what they do and how the American public responds to that."
Pharrell is worth $150 million, according to Celebrity Net Worth. His smaller salary on The Voice is probably due to something that happened during negotiations. Or possibly the money just isn't that important to him. It's obvious that he really enjoys coaching, and the audience doesn't mind watching him.

Alicia Keys, $8 million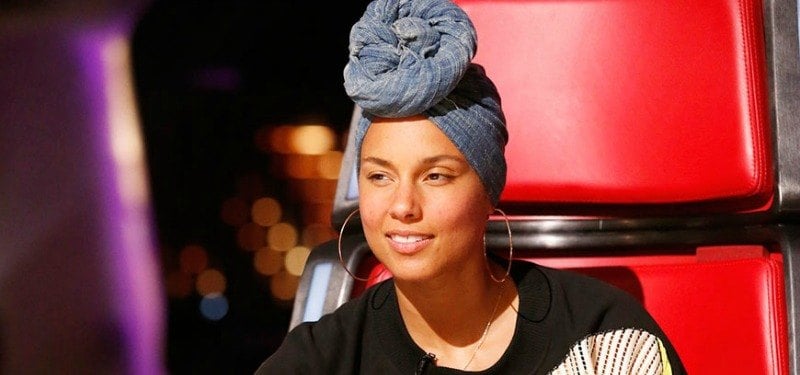 The 15-time Grammy winner was a great addition to the show when she joined in Season 11. Alicia Keys is great at relating to aspiring songwriters and musicians. She also is full of girl power and is still rocking no makeup on the show.
Keys was reportedly being paid $8 million per season, which is on par for most coaches when they first start on the show. She left after her win in Season 12, but maybe she'll return in the future.
Miley Cyrus, $13 million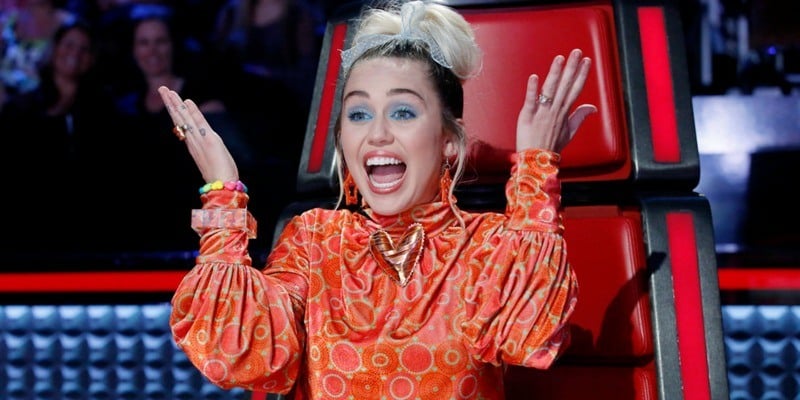 The pop star made her debut on the show in Season 11 with Alicia Keys. Miley Cyrus was an interesting choice and was probably cast to bring in younger fans. She was able to give a different perspective to the younger artists on the show as well.
Cyrus was reportedly paid $13 million for the season, according to Money Nation. This is way more than Alicia Keys was paid, which is probably due to Cyrus' star power. Cyrus returned for Season 13, but sat Season 14 out likely due to her busy schedule.
CeeLo Green, $2 million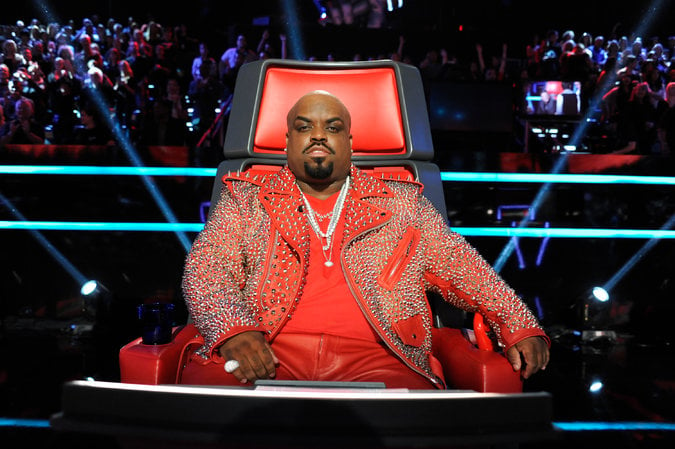 The singer and producer was an original coach on the show, but his last appearance was in Season 5. He claimed that he left the show because "it easily and quickly became a job," according to ABC News.
Before he left, he reportedly made the lowest salary on the show at just $2 million per season before getting a raise to $6.5 million in 2013. His lower salary is probably due to the fact that fewer people knew who CeeLo Green was when the show started, plus, at the beginning of The Voice everyone's salaries were lower.
Follow Nicole Weaver on Twitter @nikkibernice
Check out The Cheat Sheet on Facebook!