Who Are the Voices Behind Disney's 'The Hunchback of Notre Dame'?
In many ways, Disney's animated movie adaptions of classic fairy tales, novels, and plays have come to be some people's definitive takes on the material. One of many examples of this is The Hunchback of Notre Dame. Based on the novel by Victor Hugo, the movie follows the hunchbacked bell ringer Quasimodo as he dreams of life among the common people of Paris.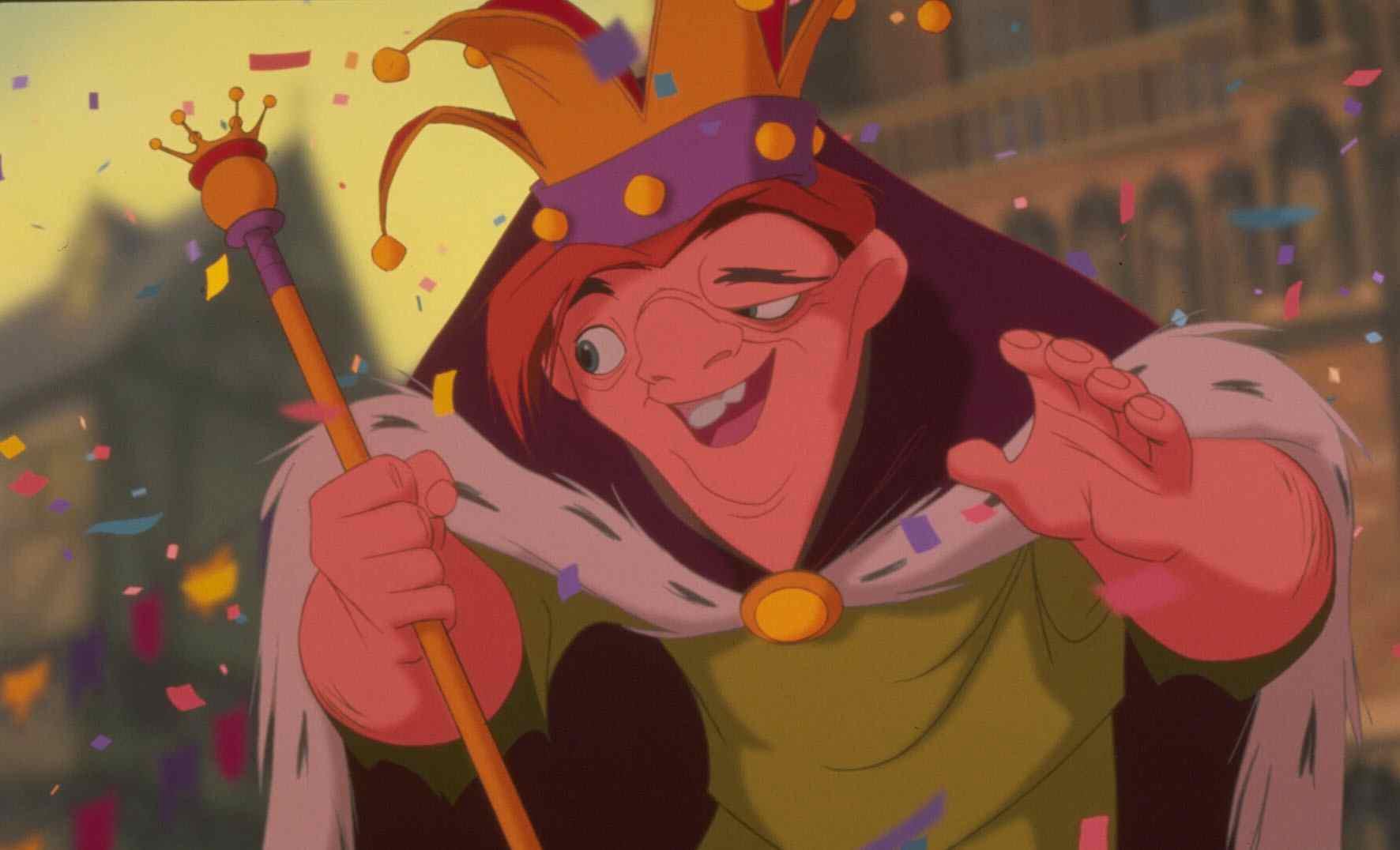 Despite the rather dire nature of the source material (if you haven't read it, prepare to be sad), the Disney re-imagining became an instant classic and is hailed by many as one of the company's finest in their so-called Renaissance. For as much well-deserved praise as the animation, story, and soundtrack receive, though, the film wouldn't have gotten anywhere without the fantastic voice cast playing the characters.
Entertainment Weekly highlights some of the outstanding actors who brought their roles to life, so let's take a look at who has been playing our favorite characters.
Quasimodo
The movie's star Quasimodo was played by none other than Tom Hulce. Outside his work in this movie and its less-than-beloved sequel, Hulce is best known for two very different roles he played prior to his casting: Pinto from Animal House and Mozart in Amadeus, the latter of which got him nominated for an Academy Award.
These days, Hulce has retired from film and works in theater, having won multiple Tony Awards and more for acting, directing, and producing.
Esmeralda
Brat Pack member Demi Moore played the smart and beautiful Roma dancer Esmeralda. Prior to her work on the Disney classic, Moore had already made a name for herself as a regular on General Hospital and in films like St. Elmo's Fire and About Last Night…
Moore became the highest-paid actor in Hollywood the same year Hunchback premiered for starring in the decidedly family-unfriendly film Striptease, the two movies releasing just two days apart from one another. Additionally, a woman by the name of Heidi Mollenhauer provided Esmeralda's singing voice in what seems to be her only film credit to date, according to IMDb.
Phoebus
Esmeralda's love interest and Captain of the Guard, Phoebus, was played by Oscar-winner Kevin Kline. Having already won Best Supporting Actor in A Fish Called Wanda, it probably seemed like a natural fit for him to be one of the movie's main supporting characters.
Besides his work in film and television, Kline has had an accomplished career in theater, being nominated for and winning a Best Actor Tony for his work in Henry IV and Present Laughter, respectively.
Judge Frollo
Frollo is the film's villain, a cruel, lustful, and religion-obsessed Minister of Justice. Who better to play such a reprehensible villain than the incomparable Tony Jay? The late, great actor was a member of the Royal Shakespeare Company before he worked on the film, having already made a name for himself in radio, TV, and more.
Disney fans will also recognize him as the second voice of Shere Khan the tiger in The Jungle Book 2, with other roles in Twin Peaks and The Golden Girls and David Lynch's Twin Peaks solidifying him as a true icon.
The Gargoyles
The three bickering gargoyles — Victor, Hugo, and Laverne — were Quasimodo's only friends for most of his life and the ones who urged him to try meeting other people at the start of the film. They were played by Charles Kimbrough, Jason Alexander, and Mary Wickes, respectively.
Kimbrough is most known for his Emmy-winning role as anchorman Jim Dial in Murphy Brown, Alexander being none other than George from Seinfeld. Wickes was a prolific support actor throughout the '40s and all the way up to her death in 1995, Hunchback being the final project she worked on.
The Animals
Though frequently overlooked, there are still people who play many of the animals we see in animated features. Phoebus' horse Achilles, for example, was played by Bob Bergen, the current voice of Looney Tune Porky Pig. Djali, Esmeralda's pet goat, was vocalized by legendary actor Mary Kay Bergman.
Bergman is best known for her work as most female characters during early South Park seasons, Daphne in a trio of Scooby-Doo movies, and Quasimodo's mother in the film's prologue. Fellow Scooby alumni Frank Welker (Fred Jones and the current Scooby-Doo as well as characters like Megatron in Transformers, Dragon in Shrek, and roughly half of all animal sounds in film and TV) had a small part as a baby bird Quasimodo watched over early in the film.