'Waco': Behind-the-Scenes Secrets from the Stars, Real Survivors, and More
In the new true crime miniseries, Waco, Taylor Kitsch plays David Koresh, who was the leader of Branch Davidians and had a standoff with the Bureau of Alcohol, Tobacco and Firearms (ATF) for 51 days. The group was accused of weapon violations, so, in 1993, there was an attempt to raid their compound at Mount Carmel Center ranch. After many failed attempts at negotiation and a siege, 75 people died, including Koresh and many ATF agents, women, and children.
To this day, there are many people who argue about what exactly happened, from who shot first, how the fire started, and more. Even with those involved with advising the cast of the show doesn't entirely agree, as we found out when we talked to them.
The Cheat Sheet caught up with cast members, producers, and the real people involved with the tragedy at PaleyCenter on Jan. 24. Here are 15 behind-the-scenes details we learned about Waco from Rory Culkin, Branch Davidian survivor David Thibodeau, former FBI negotiator Gary Noesner, and executive producers John Erick and Drew Dowdle.
1. Rory Culkin was surprised how normal the real David Thibodeau is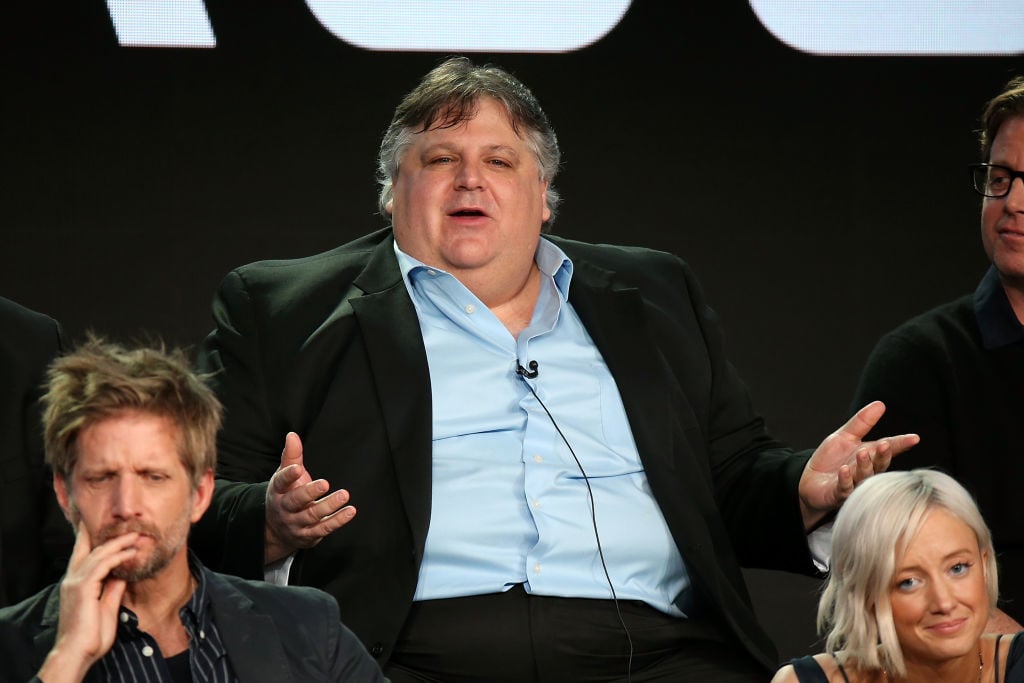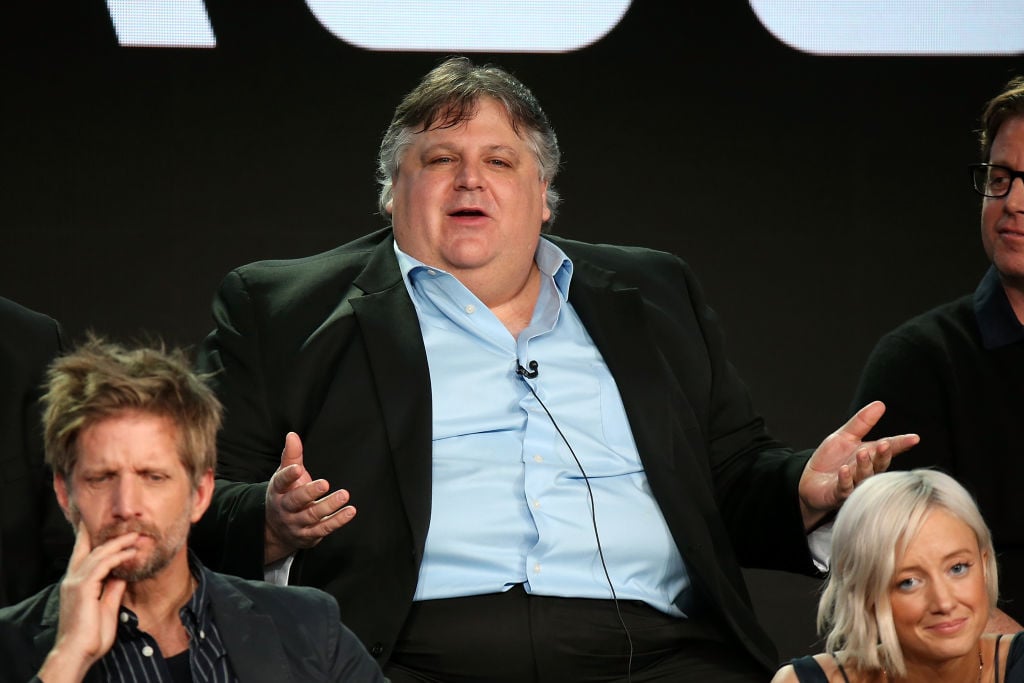 Q: So you got the opportunity to talk to the person you're actually portraying. What was it like? How did you use that to your advantage?
Rory Culkin: You know, there's an added responsibility when playing a real person, and it's a huge advantage to having him on set. I was worried because I've become selfish with my roles. I wanted to make it mine, but he was super relatable and super helpful and answered all of my questions with a smile on his face, which was surprising, given what he's been through.
Q: Was there anything surprising about him once you started talking about what happened?
Culkin: Yeah, what was surprising was just how normal he is. You know, how relatable David is and, you know, just asking him in hindsight if all of this seems a little crazy to him. It's easy for us on the outside to judge them, but we don't know how we would react to a conversation with David Koresh. We might totally be in, you know? It's hard to say. So I'm tryin' to reserve judgment.
Next: How this role changed Culkin's mindset

2. Doing this role made Culkin rethink his opinion on Waco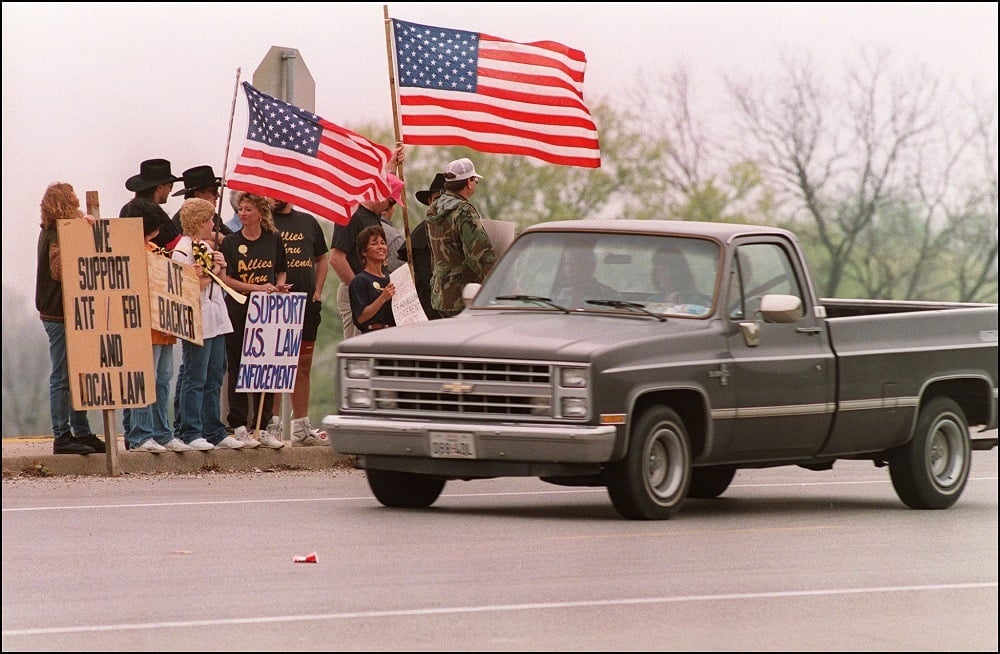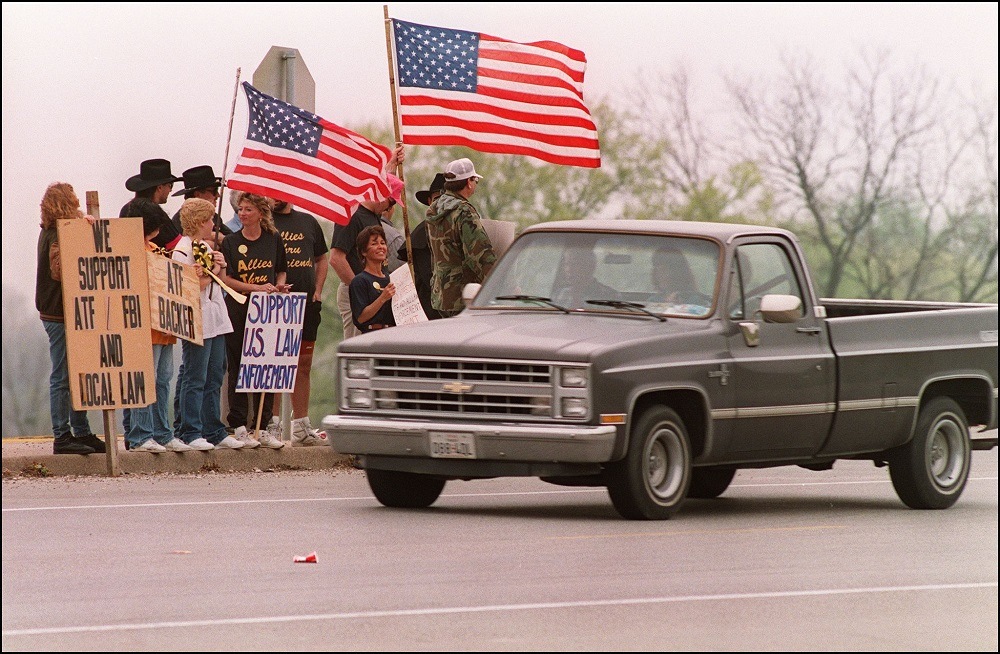 Q: Did you know about what happened at Waco before this, and did you gain a different perspective on it? Or did you start learning because you got this role?
Culkin: I mean, I knew like most people, just the surface of it, and then what the media sort of told us and fed us. 'Koresh is bad. You know, bad man, and they were all crazy.' But I think they were all victims and they were all people just tryin' to turn them into humans and make them relatable and tell their story you know? Hopefully [we] did them justice.
Q: Victims, does that include Koresh?
Culkin: That's — I mean I wouldn't — I don't totally want to give a definitive answer on that. You could say that, but you could also say he victimized other people so it's a strange one. Shades of grey, I suppose.
Next: Culkin learned to play this instrument for the role.
3. Culkin learned to play the drums for the role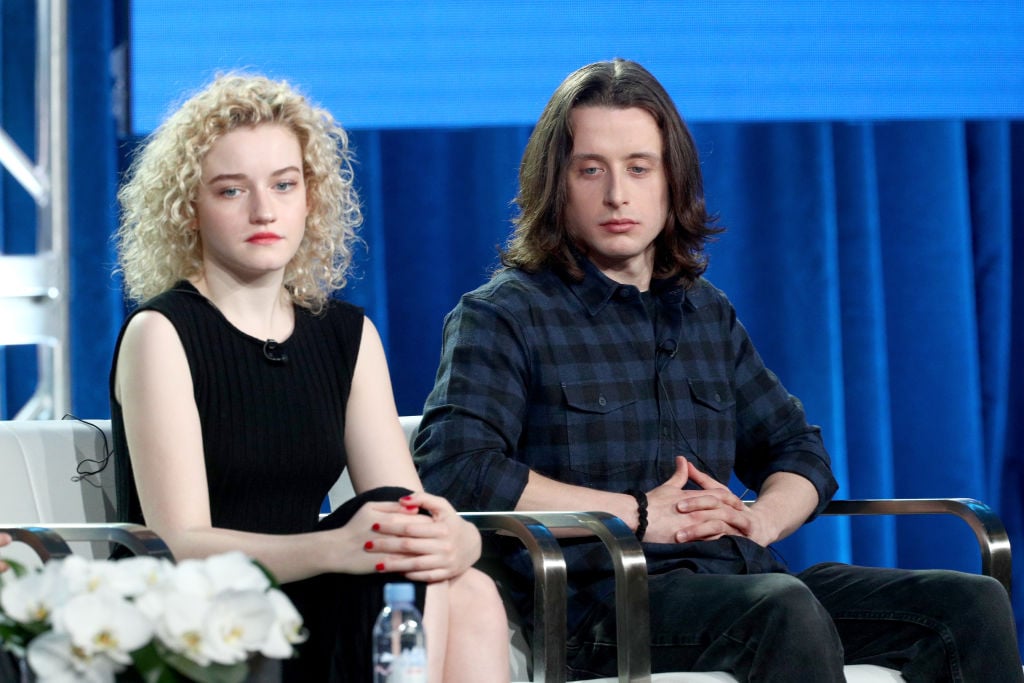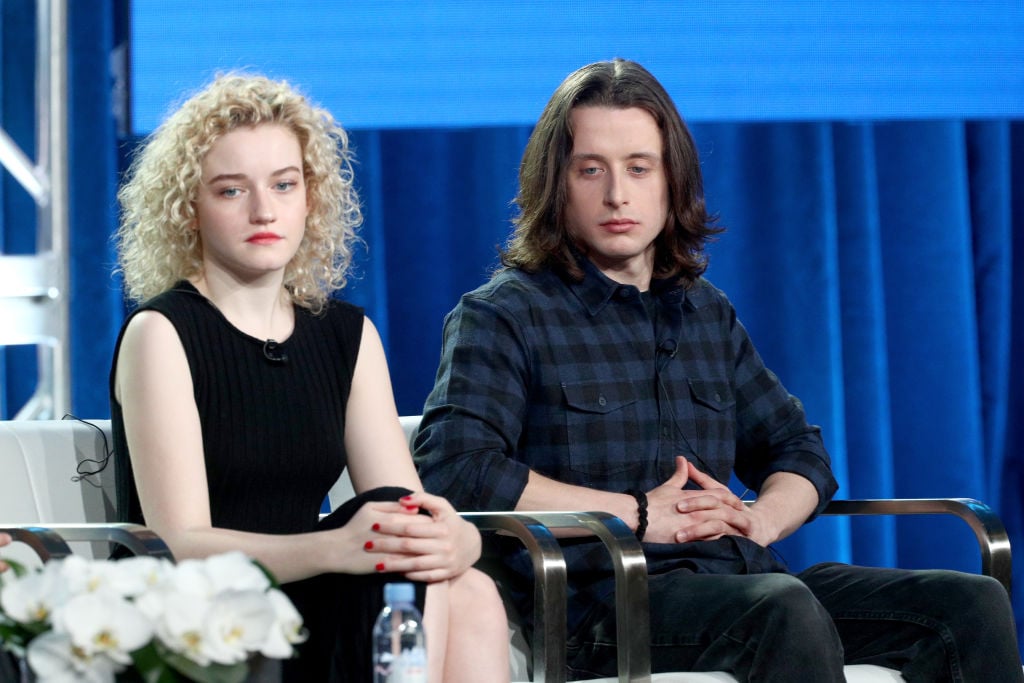 Q: I know that Taylor Kitsch learned to play guitar for the role. Did you?
Culkin: No, I'm the drummer, so I learned how to play some drums and the real Thibodeau taught me how to play 'My Sharona' and a few things. Kitsch is just amazing on that guitar. Rockstar Jesus.
Q: The person that you're playing kind of sees David [Koresh] differently. So how did you get into that headspace of  'this person is a leader and maybe even like a friend' while other people going in probably wouldn't be thinking that?
Culkin: I think playing Thibodeau, sort of the responsibility of playing the audience, being invited into the Branch Davidian group. So I wanted to sort of come into it with some skepticism and not be totally convinced of it. It was important to be relatable because when I met David Thibodeau, he was incredibly relatable. So I tried to implement that in the performance.
Next: This was the most exciting part of filming.

4. Culkin said the most exciting part of filming was the speech scenes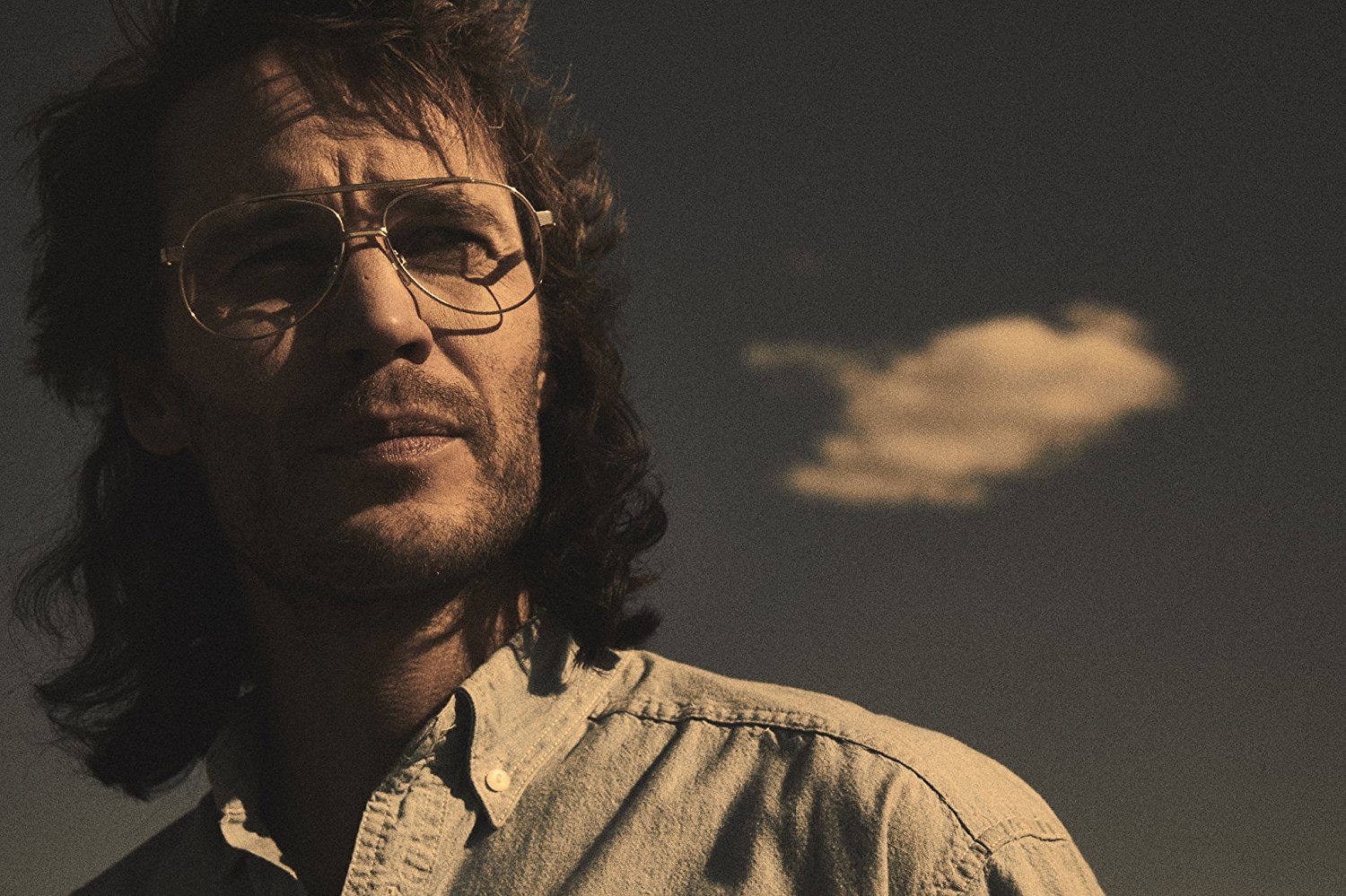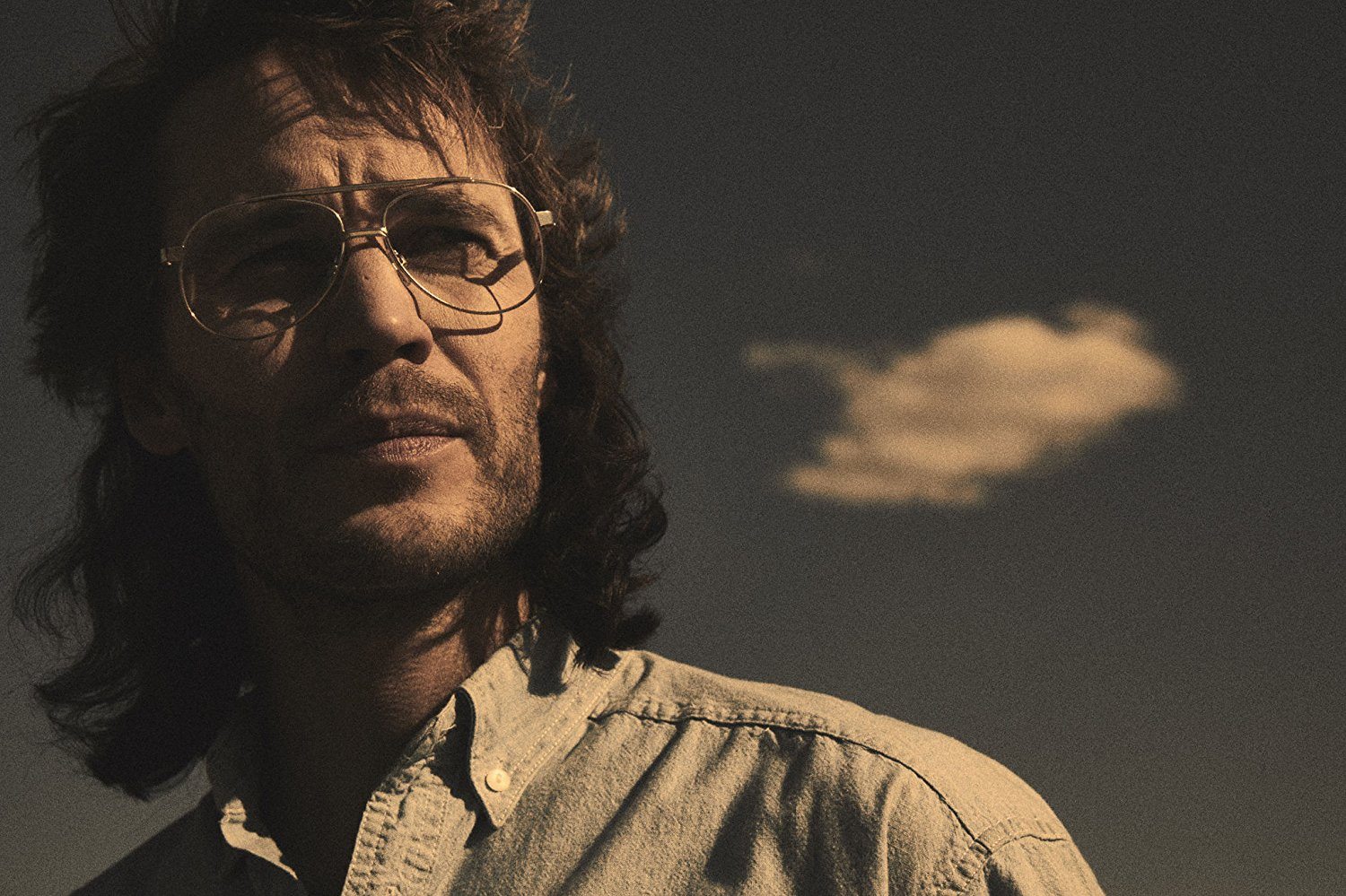 Q: What would you say was the most exciting part of playing this role for you?
Culkin: I guess the most exciting part was just hearing Koresh or Taylor [Kitsch] give those speeches to us. And you know, because they were direct quotes from Koresh, so to hear what charmed all these people was interesting.
Q: What other kinds of research did you do for the role?
Culkin: I mean, besides reading Thibodeau's book, obviously just watched a lot of videos cause there's a lot of footage on that and a lot of documentaries and things like that. But I mostly just benefited from talking to Thibodeau, the man himself. I hope he's happy.
Next: This is why the real David Thibodeau wants this story told.

5. The real David Thibodeau believes only one side has been heard before Waco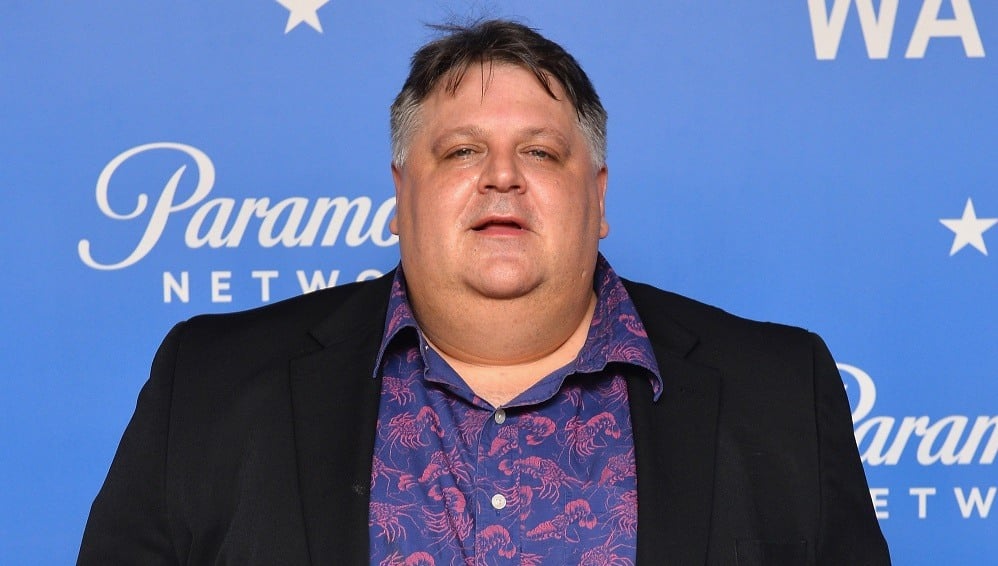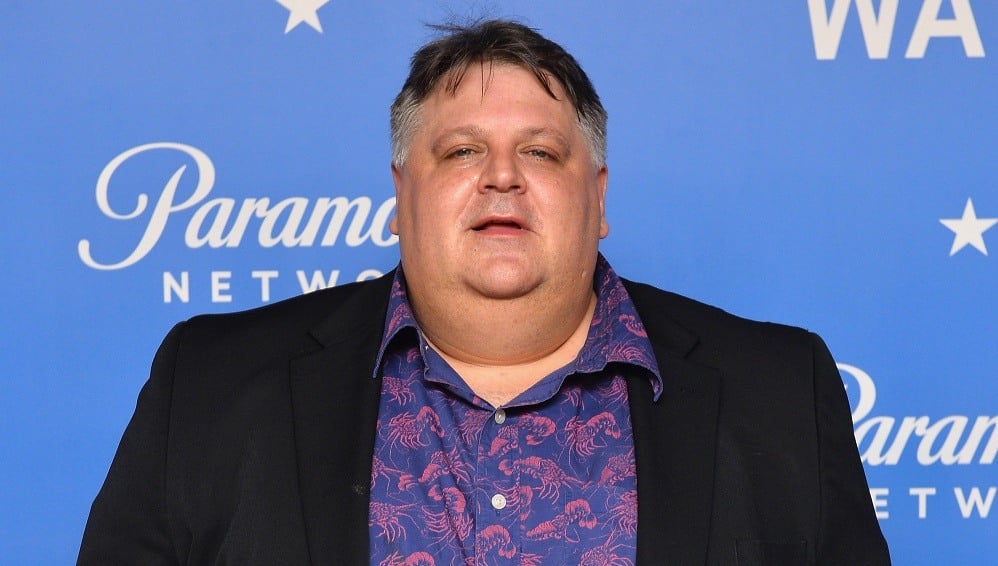 Q: So you've said in the past and in many interviews that you think only one side of the story has been told. What do you want people to take from your side of the story through this?
David Thibodeau: I just want them to see that there was a larger community. That the only side that they've been told is what the FBI told the media. Cause for 51 days, they controlled the press. There [were] 80 something more people in there. Each of them had their own way of looking at things. I had my way of looking at things. And my way of looking at things pretty much was how the group looked at things.
That's never been focused on at all because people think, you know, 'radical religious cult,' and that's it. It's easy to just make your decisions with that and have your preconceived ideas and notions. But there really were people in there and they believed in God deeply. I don't think that they were religious fanatics, that they believed enough to die for what they believed in.
Q: So do you agree or disagree then with the labeling of it being a cult?
Thibodeau: I understand clinically why people would call it a cult, because I read several books on mind control and cults. I do see that side. But to me, it wasn't. To me, it was a community of people living together, studying under a guy that really knew what he was talking about.
Next: Thibodeau talks about working with Culkin.

6. Thibodeau said he had to bring Culkin out of his shell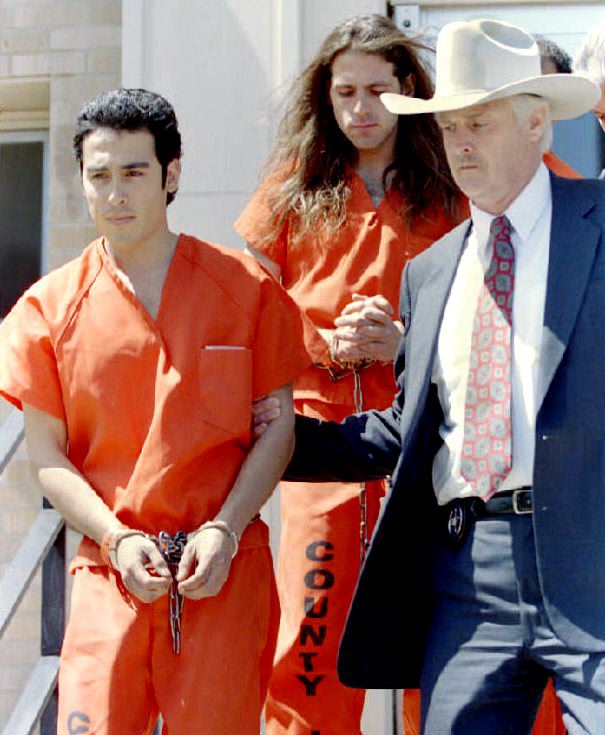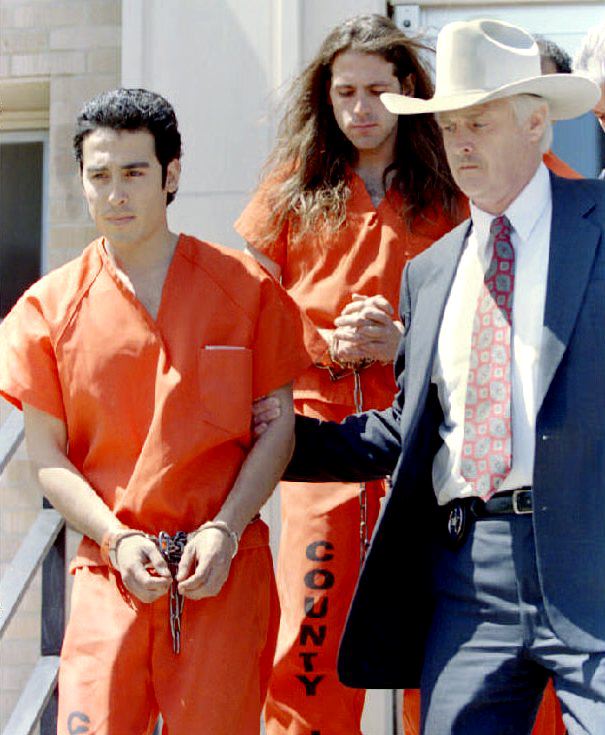 Q: You worked with Rory Culkin. What was that like, basically teaching him how you were during that whole situation?
Thibodeau: It was fascinating. I found him to be a very thoughtful young man, very personable, and I was a little more gregarious I think than Rory is naturally. So I had to bring him out of his shell a little bit, and I think he did a great job with it. I mean, he's very sensitive and was able to show that. He really showed the emotion that I was going through.
Q: You also said in another interview that when people ask you basically about being a Davidian, you said that you didn't see yourself that way but you were living with your friend. Can you expand on that or do you still feel that way?
Thibodeau: I never knew I was a Davidian until Feb. 28 when the ATF attacked. We didn't call ourselves Branch Davidians. I was just studying with a guy that I knew that had some incite in the scripture. It was the media that said Seventh-Day Adventist. It turns out that Seventh-Day Adventist group did exist there, and David did come from that group. I just never realized that was what it was called. So no, I never considered myself to be an Adventist.
I have respect for Adventism. I like the fact that they follow the scripture closer than most Christian communities that are out there, well most of the Christian religions. They really care about the Sabbath for example. I think that's all very important. They really try to live by the scripture for good or for bad.
Next: This is what Thibodeau learned from the real Gary Noesner.

7. Thibodeau said he got a different perspective after meeting real Gary Noesner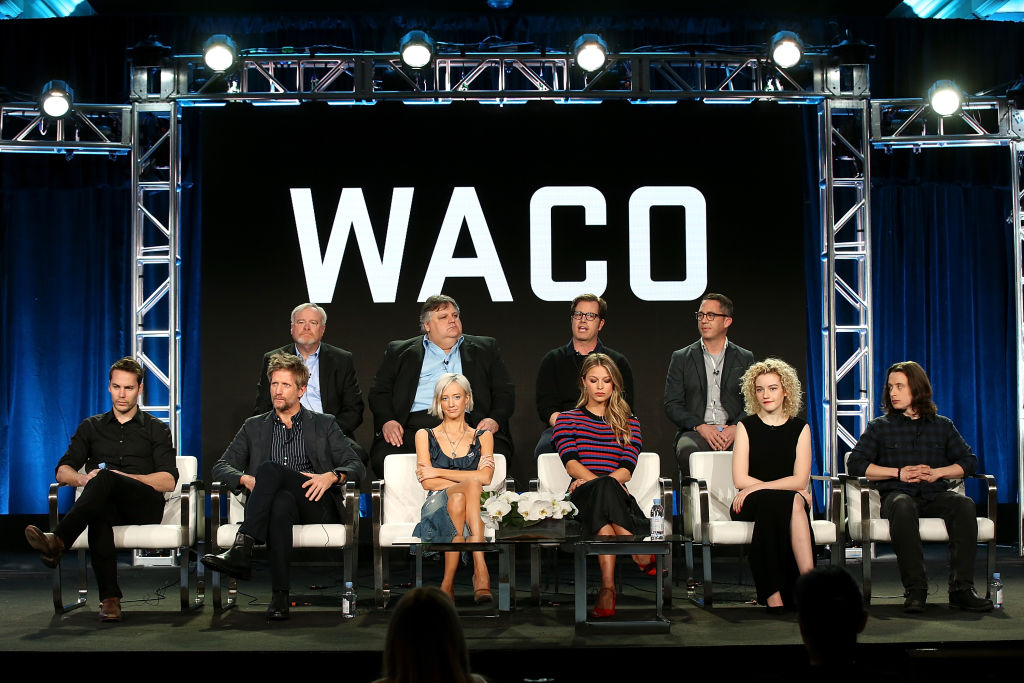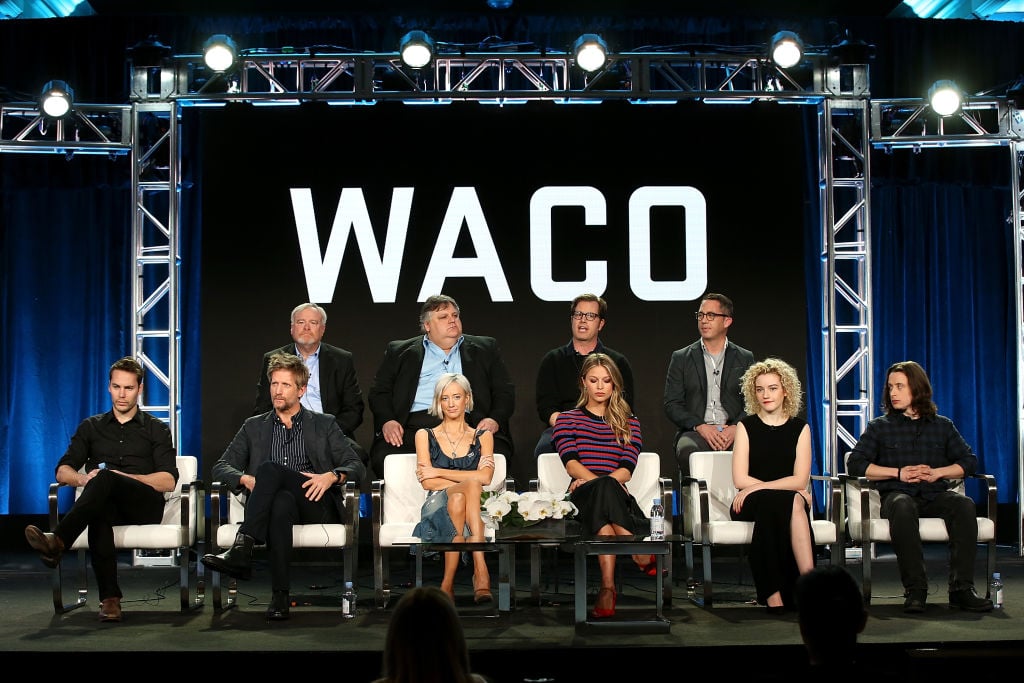 Q: You also worked on this project as an advisor with Gary Noesner. I guess that was the first time you guys met. Did you guys talk about your experiences, and I heard you guys feel very differently on certain things, but did you learn anything new by talking to him this time around? Did you gain a different perspective?
Thibodeau: Yes, I did. I did get a different perspective. I realized that there was someone in the FBI that actually had a voice who knows how this had to be dealt with, and unfortunately, the tactical manager just didn't listen to him. That made me feel much better that at least there was someone, because when you're being shot at, it's just everyone. They're all shooting and when an FBI negotiator says something to you and the tactical manager does exactly the opposite of what they say they are going to do, that obviously causes a distrust of outright lying.
Next: Gary Noesner talks about his relationship with the real David Koresh.

8. The real Noesner says his negotiation with Koresh was full of 'peaks and valleys'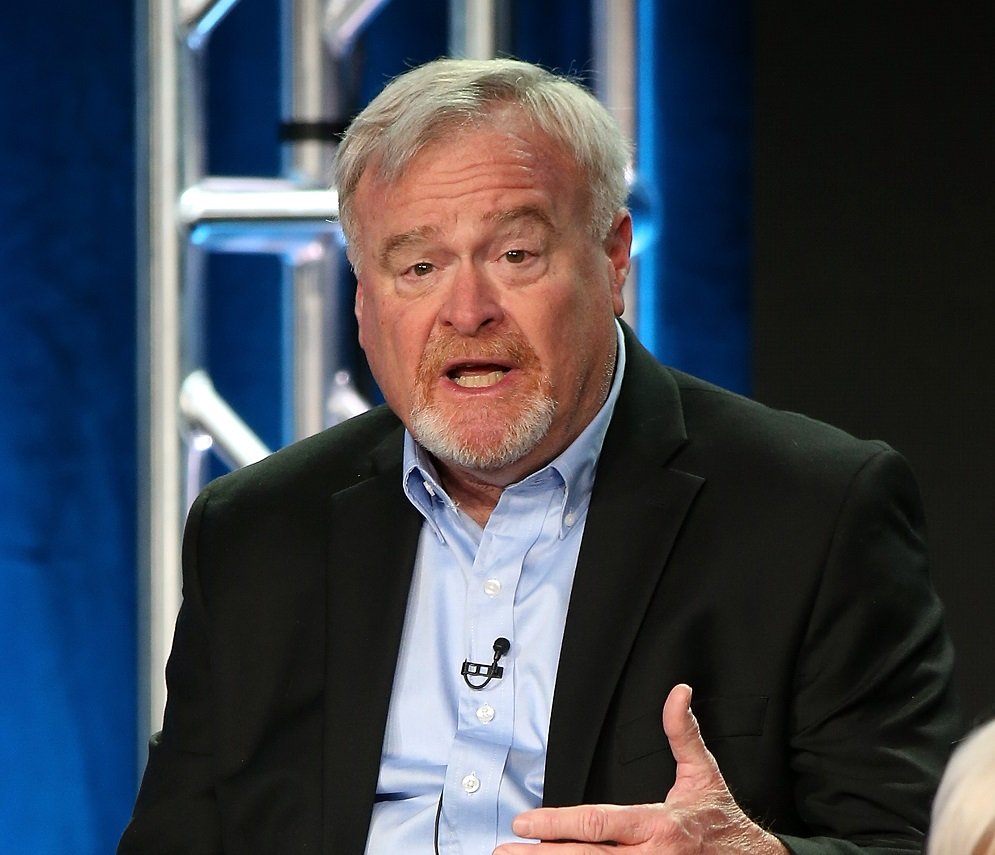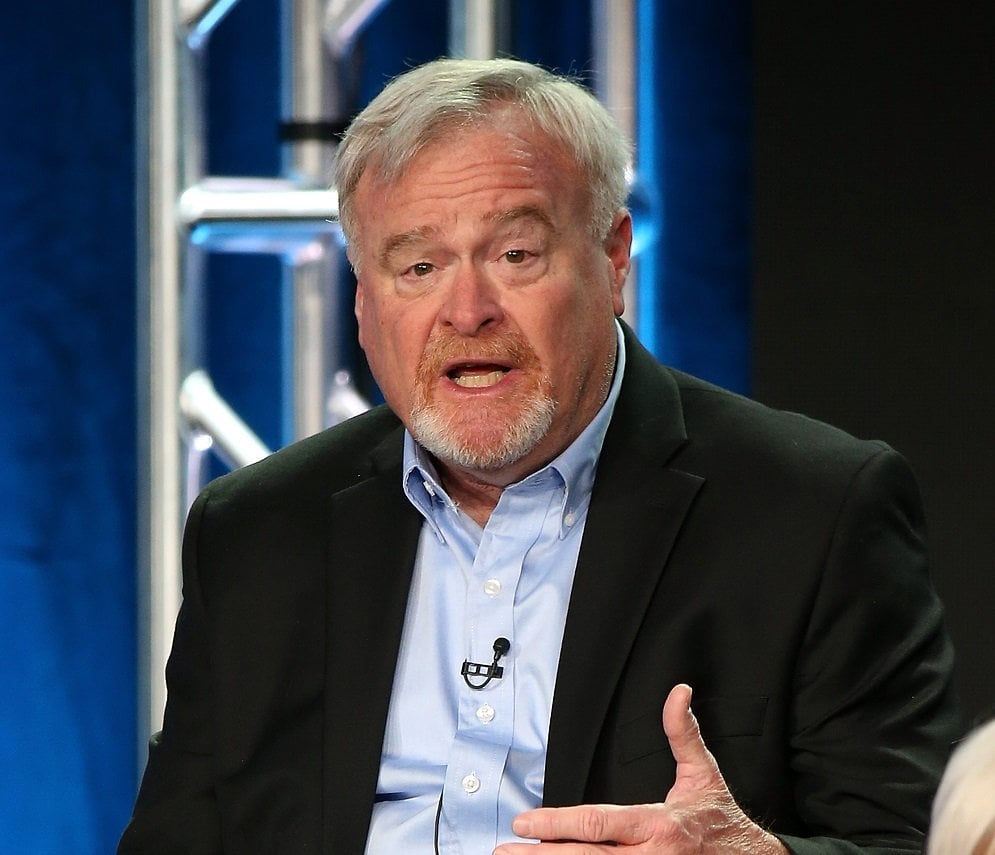 Q: Obviously, your job during then as a negotiator was trying to find some commonplace to try and end this situation as peaceful as possible. So do you think in the end you found some kind of connection with David [Koresh] as you were speaking to him? I assume that's what the show is going to portray.
Gary Noesner: To some extent. This is a show about peaks and valleys, so there were times where we had strong connections and were successful in mutual cooperation, getting people out, accomplishing things together, and there were times based on a variety of factors that accelerated, accentuated rather the conflict.
So that's not an untypical pattern in a negotiation, but as I negotiate, I have to work through those rough spots, get us back to the high points.
Q: And I assume you worked closely with [the star who portrays Noesner] Michael Shannon. What are some things you had to teach him to basically become you?
Noesner: I don't know of any formal teaching lessons, but Mike read a lot. He read my book, Stalling for Time, and we spent a lot of time together. We had dinner every night during the time I was out there, and he's just a brilliant actor, and I think he absorbed a lot of the true meaning and intent of negotiations and that's portrayed in his depiction.
You can see a guy who's really, generally, is trying to deal with some challenging decisions from his bosses and at the same time, try to deal with the challenging David Koresh, who was extremely difficult to work with, and try to navigate a pathway between these two forces. In almost an untenable position, but he had some success. Mike does that so very well.
Next: This is what made Noesner almost fall out of his chair on set.

9. Noesner said he was shocked when he first saw Kitsch as Koresh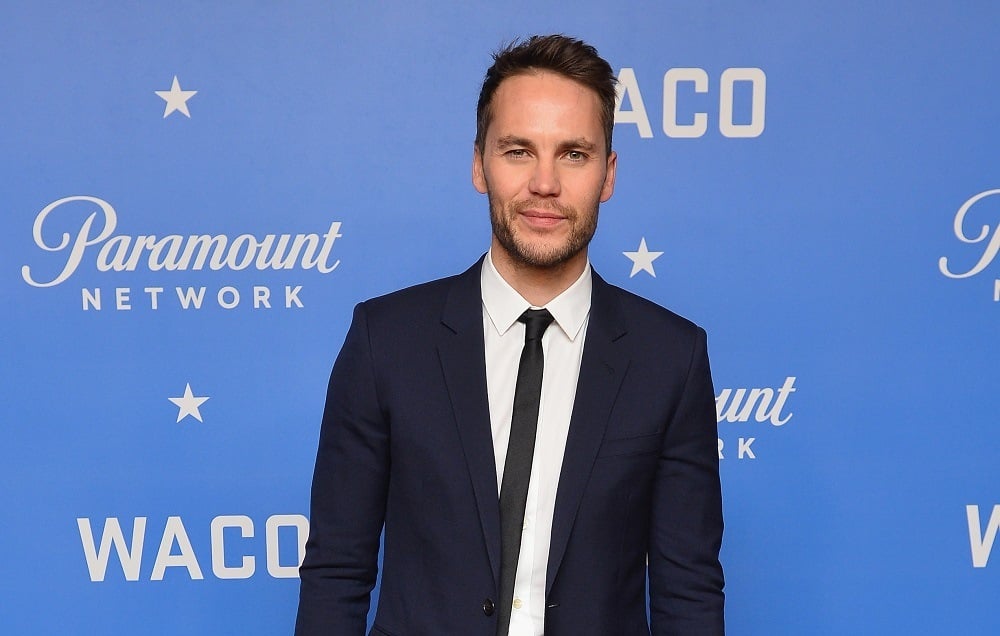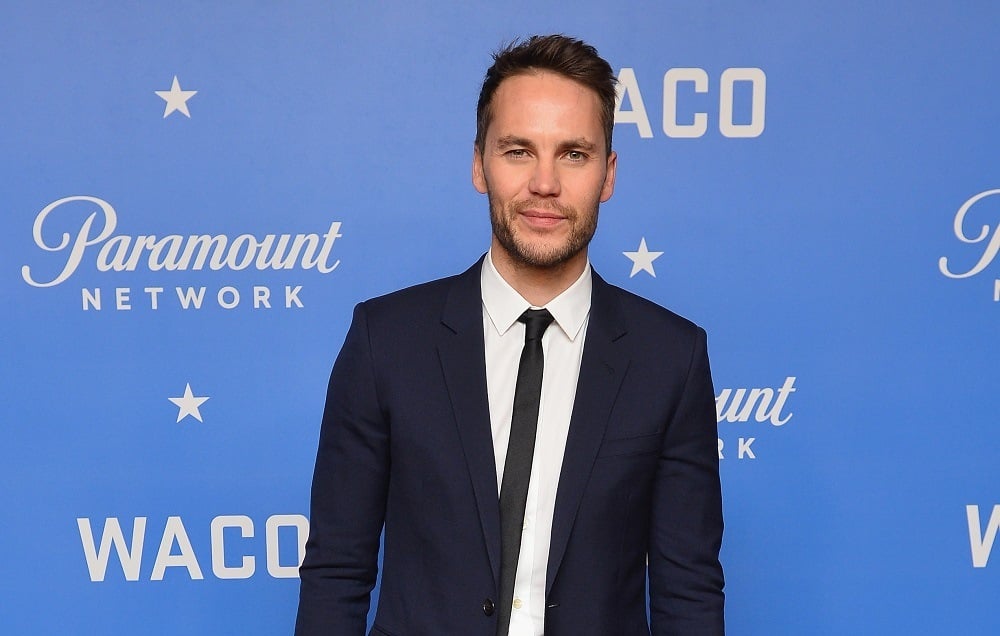 Q: You were also on set. Was there anything on set that kind of brought you back like, 'Oh this is pretty close to real life' or were you more like, 'Oh this is just a take on it?'
Noesner: I think my first day on set, I was in the studio and it was subdued lighting. I had not met Taylor Kitsch yet and he walked by in costume as David Koresh, and I literally almost fell out of my chair. I was in the director's chair and I was like, 'Oh my god they resurrected him.' He looked so much like David Koresh.
But also seeing the compound out in the desert that they recreated within a foot of scale and spent an enormous amount of money on. It really was sobering to see and indeed brought back some memories.
Q: You and David Thibodeau worked together as advisors. When you guys finally got to talk about, at least from your perspective, what happened, did you learn anything new about it from him?
Noesner: I think David would agree that we both learned a great deal from each other. Obviously, him having been inside gave him a perspective that I never had. He certainly didn't have my perspective of what we were dealing with vis-a-vis them. So I think we got along well. We did then and continue to have some disagreements and different interpretations about certain things.
But we have a mutual respect, and I think we indeed learned a great deal from each other. I would hope so that's what I do as a negotiator.
Next: Noesner admits he isn't completely happy with how Koresh is portrayed.

10. Noesner admits he wishes the show showed a darker side of Koresh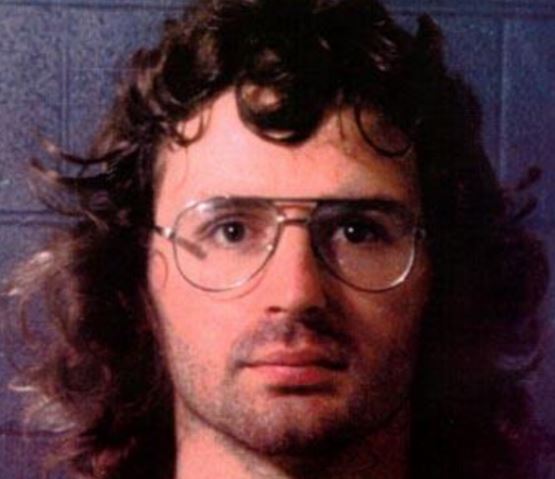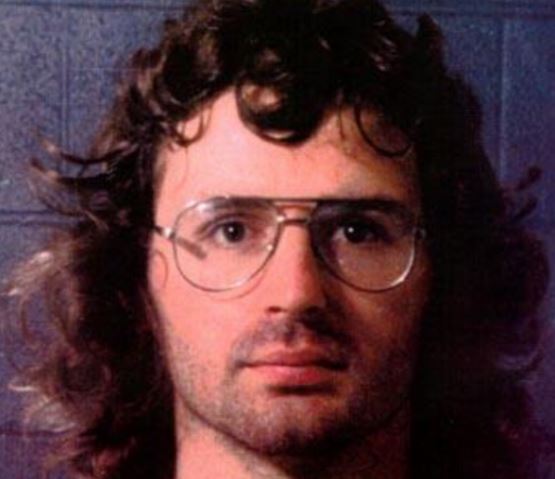 Q: Did you consider him charismatic when you talked to the real Koresh?
Noesner: To be honest with you, as educated, worldly FBI agents, I don't think we were viewing him as particularly charismatic. I don't think anybody even in the most pressing circumstances would have said, 'Oh this is the guy I want to follow.' Because he came across, as people who study behavior and understand psychology pretty well, I think we saw him pretty clearly as a conman early on.
I'm not saying he didn't believe some of the things he spouts, but we viewed him primarily as a manipulator of his followers, and that came through pretty clearly. So charisma really wasn't something that we saw. Although we appreciated that others did.
Q: When it comes to any true crime and telling the story, it's much about the killer or perpetrator rather than the victims. There's always a question of whether this is kind of glamorizing this person. Do you think that they were careful to not glamorize?
Noesner: I think the challenge that the producers had was to make a balanced depiction without unintentionally siding too much with one versus the other. I frankly would have liked to see a little darker depiction of Koresh, but I think their goal was to show that charismatic aspect that you mentioned earlier as to why people were attracted to him.
Next: Why the FBI reportedly wasn't totally helpful with creating the show.
11. Producers admit the FBI didn't want to revisit the event for the show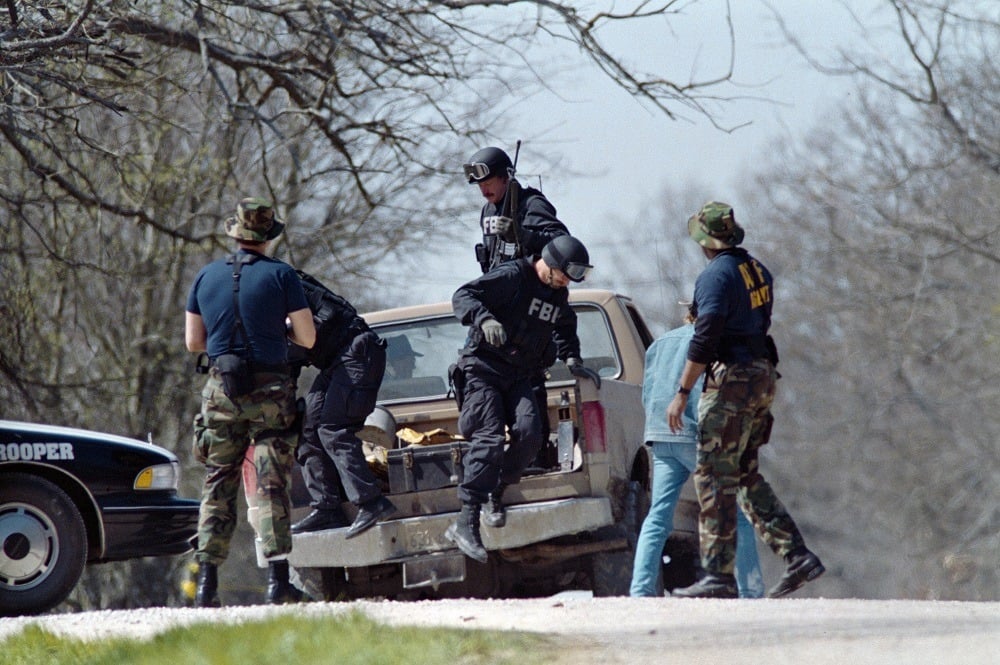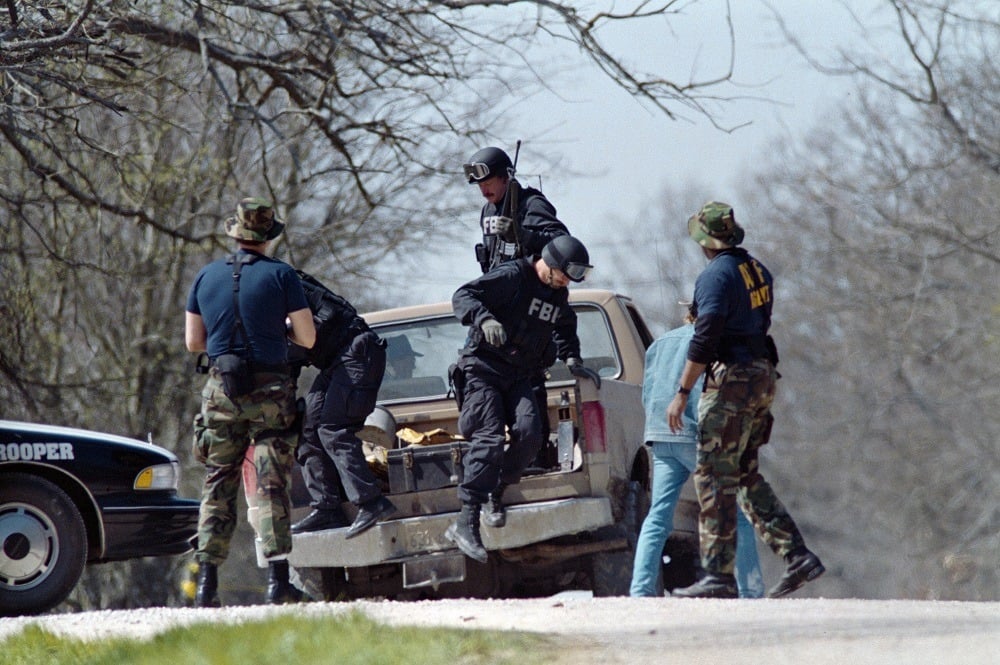 Q: It's interesting you got one person who was inside and the negotiator as the advisor, but you don't have anyone from the FBI that finished this whole thing and probably have a different perspective from the other two. So I was wondering, did you guys try to get someone from there and couldn't do it?
Drew Dowdle: Yeah, Gary was on the set of Waco and he was very involved from a distance and very knowledgeable about the FBI's actions in that so. The people involved in the FBI tactical side were not — this is not an event that they love to revisit and want to be part of, draw more attention to it I think.
Next: The producers discuss their approach to telling Koresh's story. 

12. Producers assure they don't shy away from what Koresh did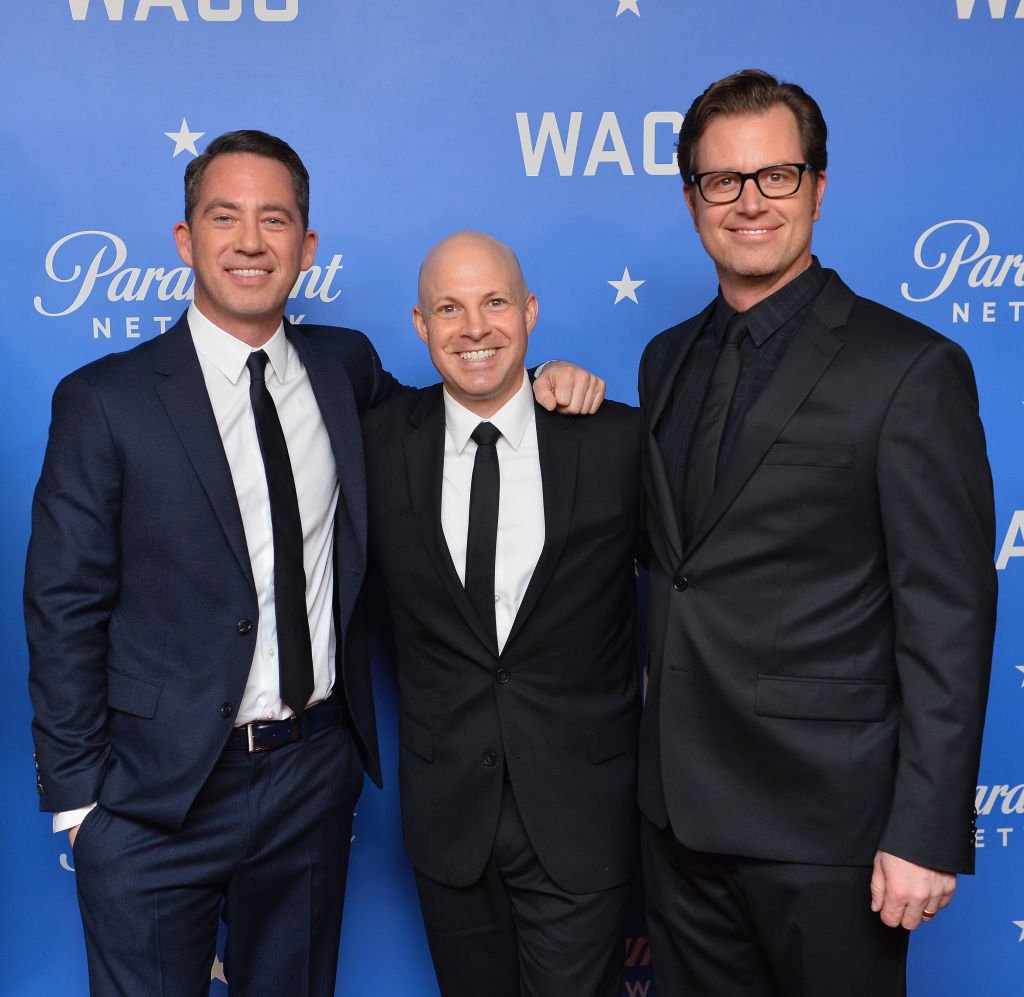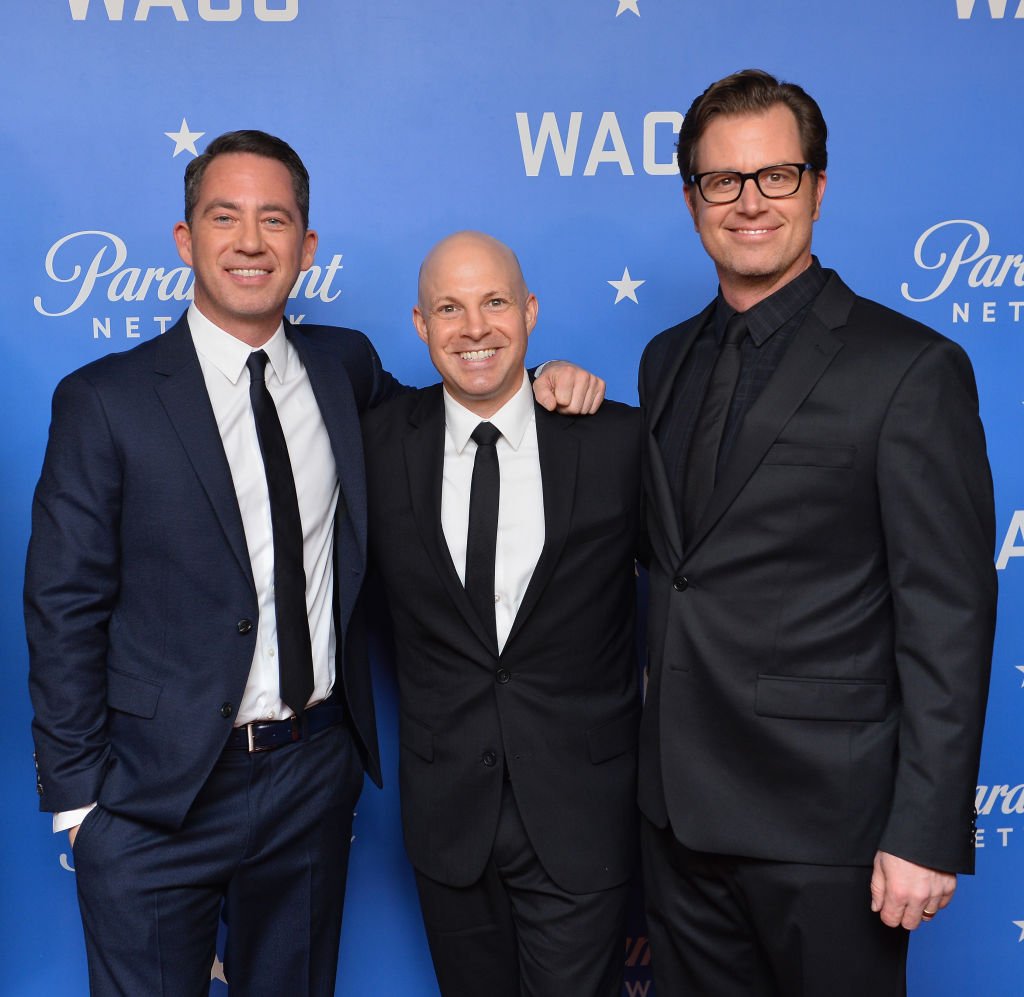 Q: How did you tread that line between telling a story, a full story of this person who did these things and yet not wanting to glamorize them?
John Erick Dowdle: Yeah, I mean for us we didn't want to shy away from the things he did. Like David Koresh was guilty of statutory rape. He was a narcissist, he was manipulative, he was cruel at moments. But he was a lot of other things too and for us, we want to show the audience at first kind of what you didn't know and then show you how what you did know from that time fit into that. And so we trickle it out as we go.
Next: This is how the writers decided on portraying the most debated parts of the story.
13. How the producers decided how to portray the scenes of who shot first and how the fire started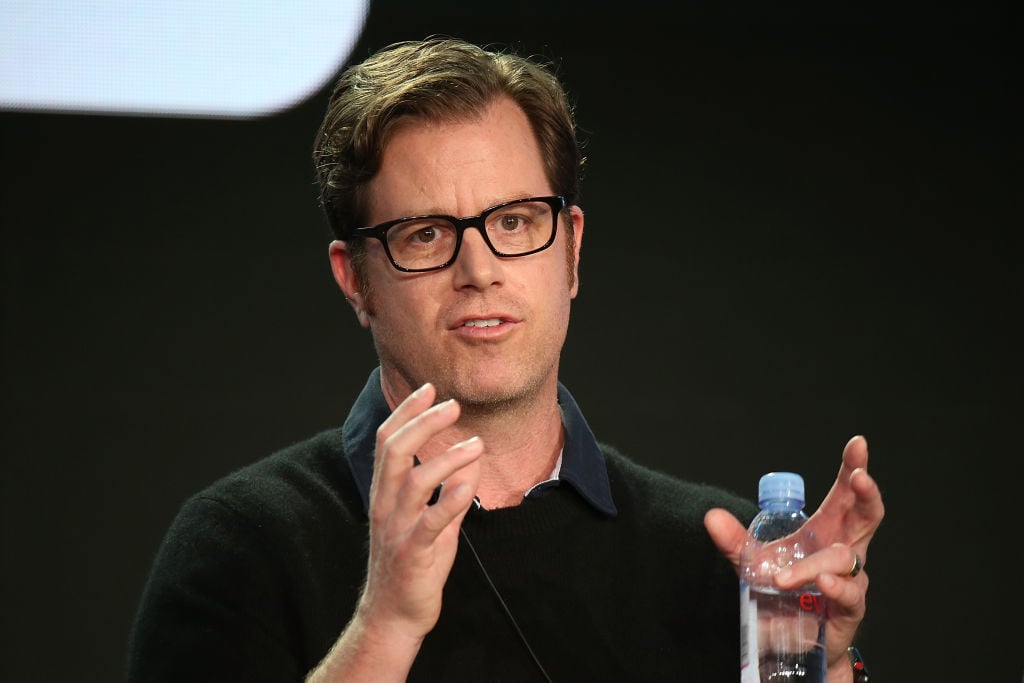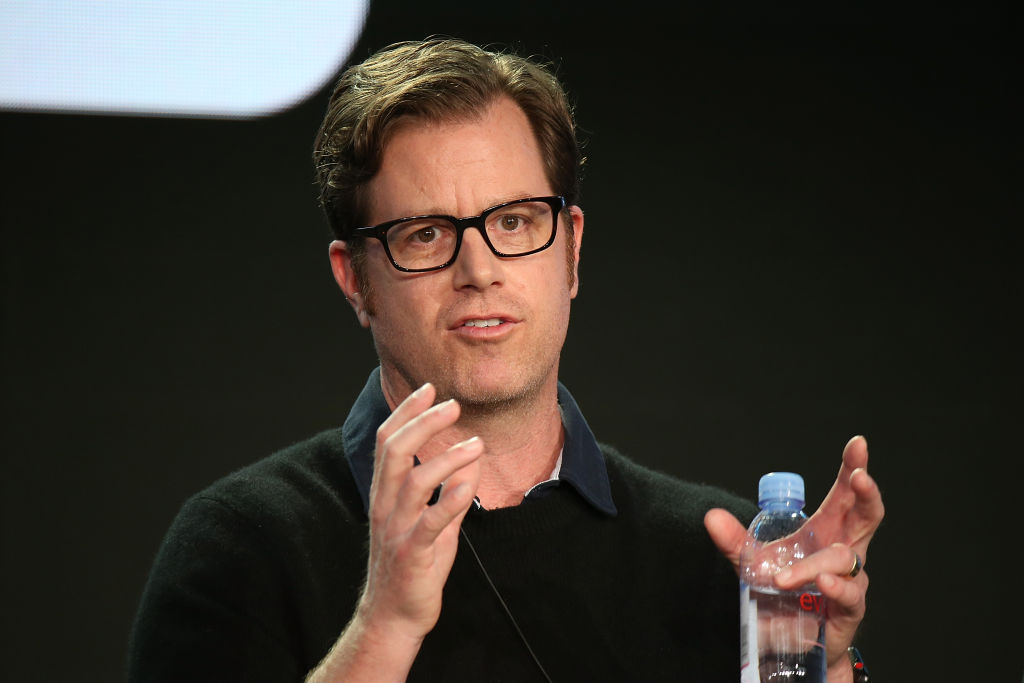 Q: How did you navigate some of the things that have been constantly argued about like who started the fire and who shot first. How did you go about writing those parts?
John Erick Dowdle: We spent more time than you could imagine on those. We analyze all the evidence, we listen to both sides and what they thought, and we tried as much as we could to go with what was agreed upon. First, shots fired were into the dogs at Mount Carmel, ATF and Branch Davidian, all you know — that is true for sure and the second shot fired was into the engine block of — an agent's sidearm misfired into the engine block of one of their own cars and then all hell broke loose.
For us, the front doors would have shown clearly and those disappeared under — the one front door disappeared under the ATF's jurisdiction. To us, things like that, we try to do the research and have a perspective on what we believe happened and to take a stand in what we think happened in each of these scenarios.
Next: This is how the writers made sure to get the female characters right on the show.

14. There was a woman in the writer's room who was from a similar community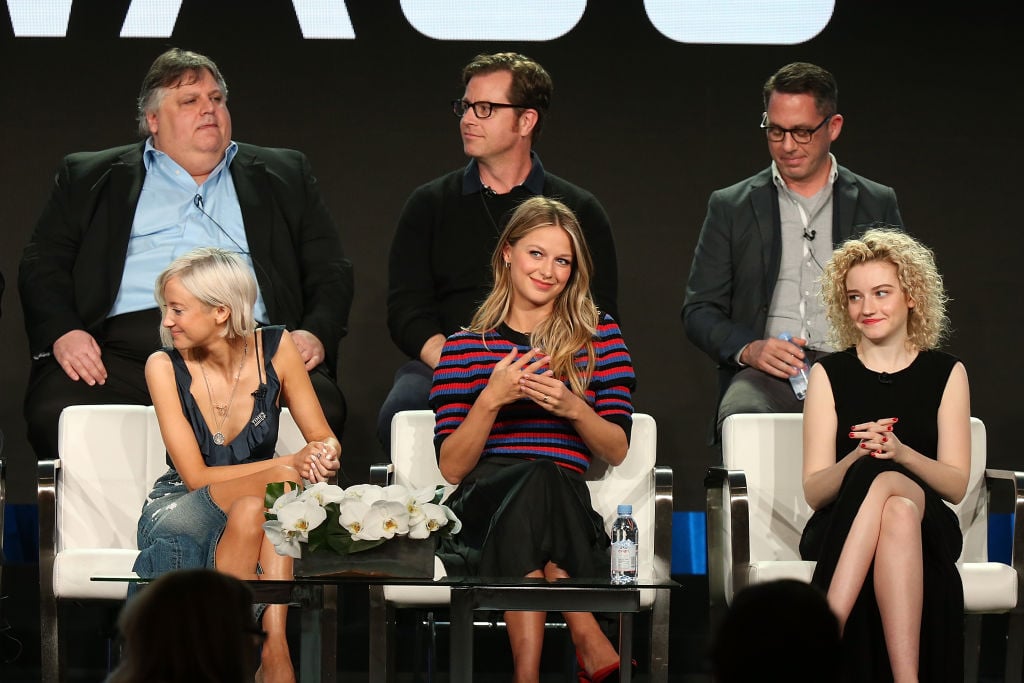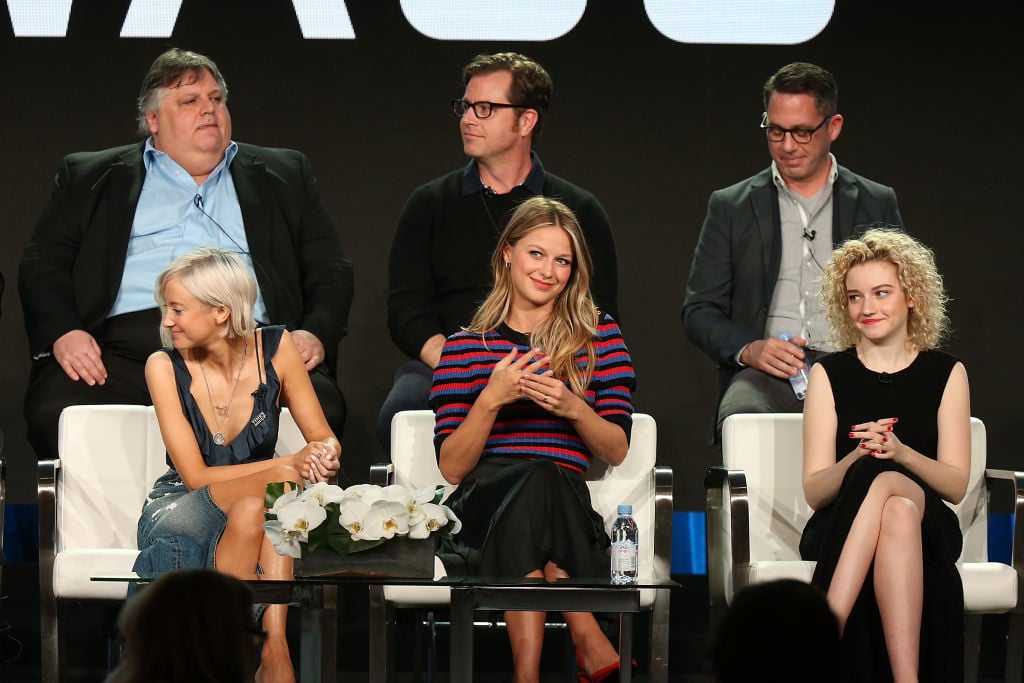 Q: Talking about the women and children, they're such a big part of the story and I know that you have actresses playing Michelle and Rachel. How did you go about writing these women?
John Erick Dowdle: We spent a lot of time talking with David Thibodeau about who they were personally and his perceptions of them. We had actually a woman in our writer's room who had lived in a similar community and was very helpful sort of understanding, like, 'Okay no this is how we would have acted in this scenario' … that sort of helped to have an inside perspective on how the day to day how that actually works.
Next: This is what the producers hope you take from the show.

15. The producers hope the show makes people rethink their opinions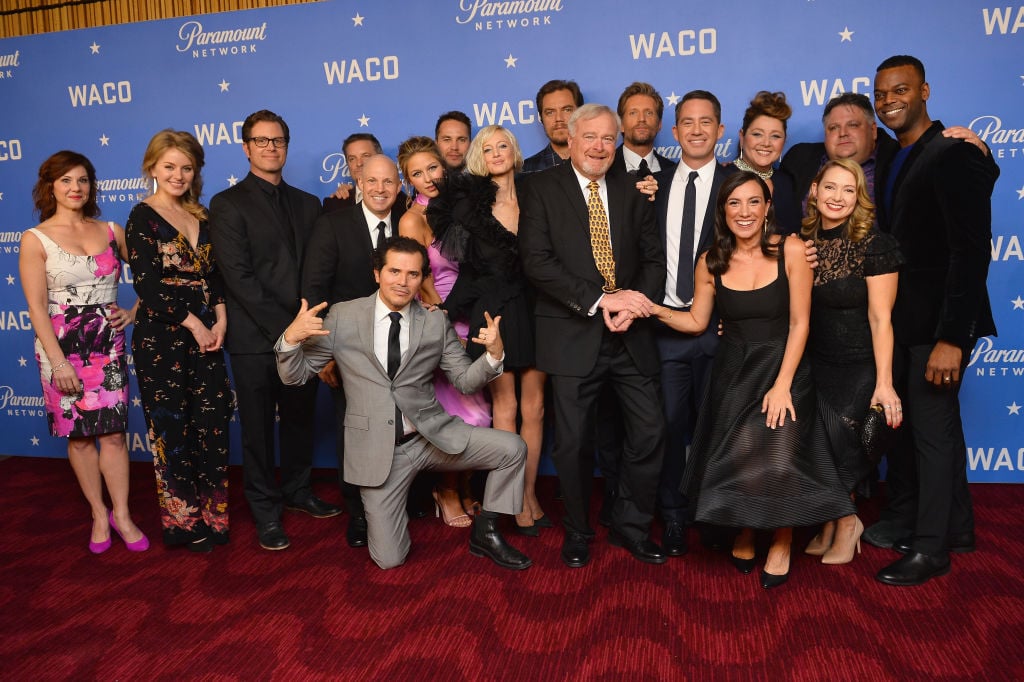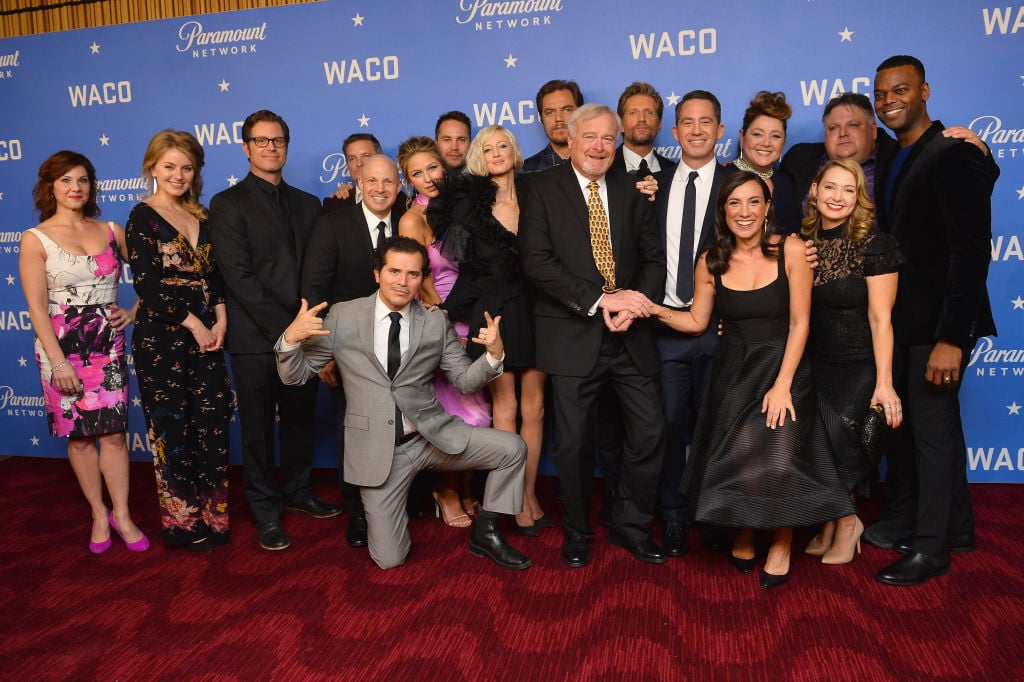 Q: And what is the main thing you want viewers to take from your show?
Drew Dowdle: I think to be able to have a strong opinion about something and then be willing to, upon further reflection, look back and rethink that opinion. I think this is a show that, for me, doing all the research and meeting people caused me to have a really different opinion on these events and who these people were, and I think we're all quick to rush to judgment and make an opinion, check that box, and move on and never rethink and I believe this is a story where some further reflection [is needed].
Follow Nicole Weaver on Twitter @nikkibernice.
Check out The Cheat Sheet on Facebook!