'Waiting To Exhale' Sequel Is Still in the Works
Fans of Waiting to Exhale are patiently waiting for the sequel. The movie chronicles the lives of four friends as they navigate love, motherhood, and career. Thankfully, one of the stars of the film has provided fans with a positive update about the highly-anticipated follow-up.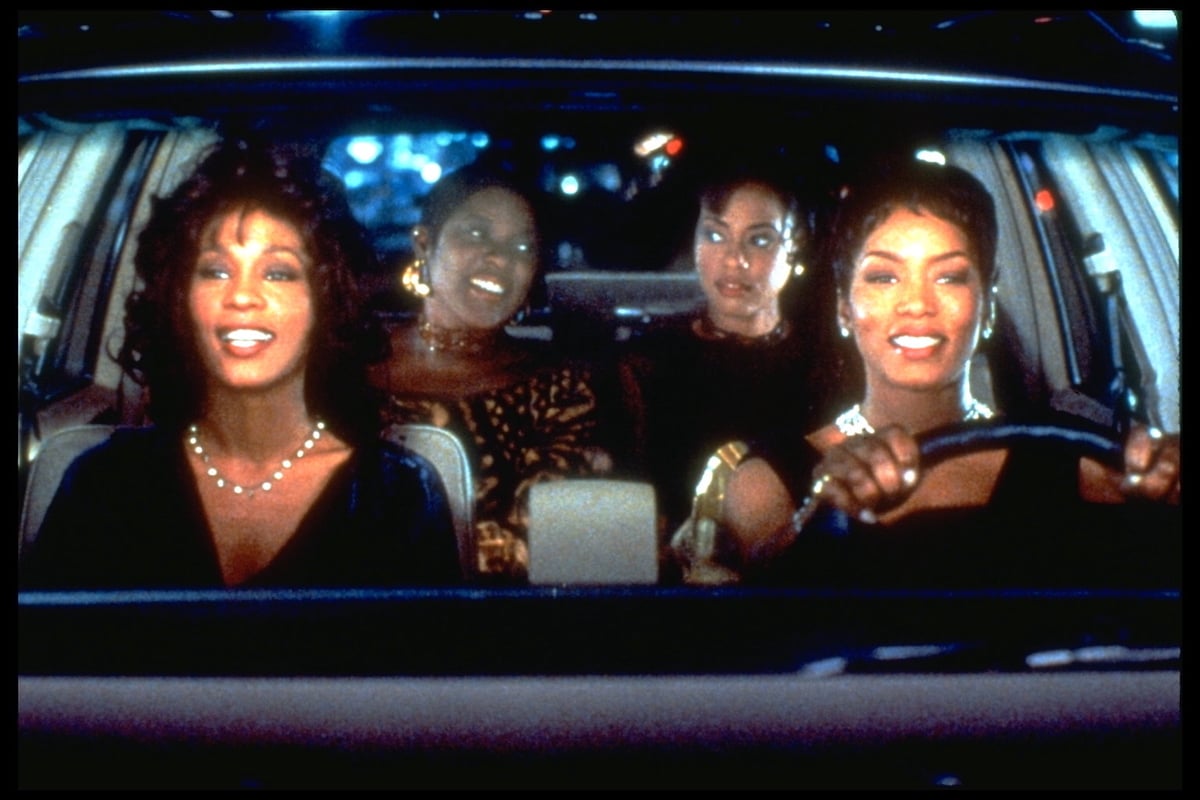 The success of 'Waiting to Exhale' film was so successful that it inspired a follow-up book and sequel film
Based on the Terry McMillian novel of the same title, Waiting to Exhale was released in 1995 by FOX. The film was a hit with both critics and viewers, earning over $80 million at the box office. 
A follow-up novel, Getting to Happy, was released in 2010. The book picks up 15 years later with each of the four characters in different phases of their lives. McMillian told CNN in a 2010 interview that a bitter divorce inspired her to write the book, explaining.
After my divorce, I was really bitter, angry, and I started meeting a lot of other women in my age group – mid-40s to late 50s who were just sad. So, in trying to explore what it might take for us to get back to happy so to speak, I just came up with four different scenarios that I know a lot of women have to deal with. I realized that I'd already told the story of four different female protagonists before and realized that those women were the perfect candidates to tell the other stories.

Terry McMillian on CNN
FOX purchased the movie rights to Getting To Happy and all four actors from the original film signed on to star in the film. Unfortunately, Whitney Houston's 2012 death brought the film to a halt. Per Madame Noire, McMillian told Sister 2 Sister Magazine that she was not interested in being part of the creative process for the film without Houston.
"It's been horrible since Whitney [Houston] passed away for a whole lot of reasons, she said. "Fox wanted to basically eliminate that character altogether from the story. How they thought that was going to work, I don't know."
Loretta Devine says a 'Waiting to Exhale' sequel film is still in the works
Though McMillian's stance on the film seemingly remained the same, with her calling the film "dead in the water," FOX intends to move forward. Forrest Whitaker is said to be on board to direct the film again, as he did with the first. Waiting to Exhale marked Whitaker's directorial debut.
While speaking with Tamron Hall, Loretta Devine spoke of the film's impact and made fans happy with an update on the sequel. It also appears that McMillian has had a change of heart.
"I know that Terry [McMillan] and I think Lee Daniels are working on something because he's been trying to get Waiting to Exhale back for so many years because it changed so much for everybody, not just Black women but also so many shows came out of that with the same girlfriend format that they used," she said. 
Devine says the premise of the film has changed, explaining that the four women may be supporting characters in the sequel. 
"I think they're doing something about the kids of the women and I think that's going to be coming out," she said.
It's unclear when the film is expected to hit theaters.