'Waiting to Exhale' TV Series Heading to ABC
Almost 25 years ago, audiences saw Waiting to Exhale come to life on the big screen. Helmed by Forest Whitaker and adapted from the book by Terry McMillan, the film featured Whitney Houston, Angela Bassett, Loretta Devine, and Lela Rochon.
Beloved by fans, the movie earned over $80 million at the box office. Rumors of a sequel have been floating around for years, but it's just been confirmed a new series is heading to the small screen.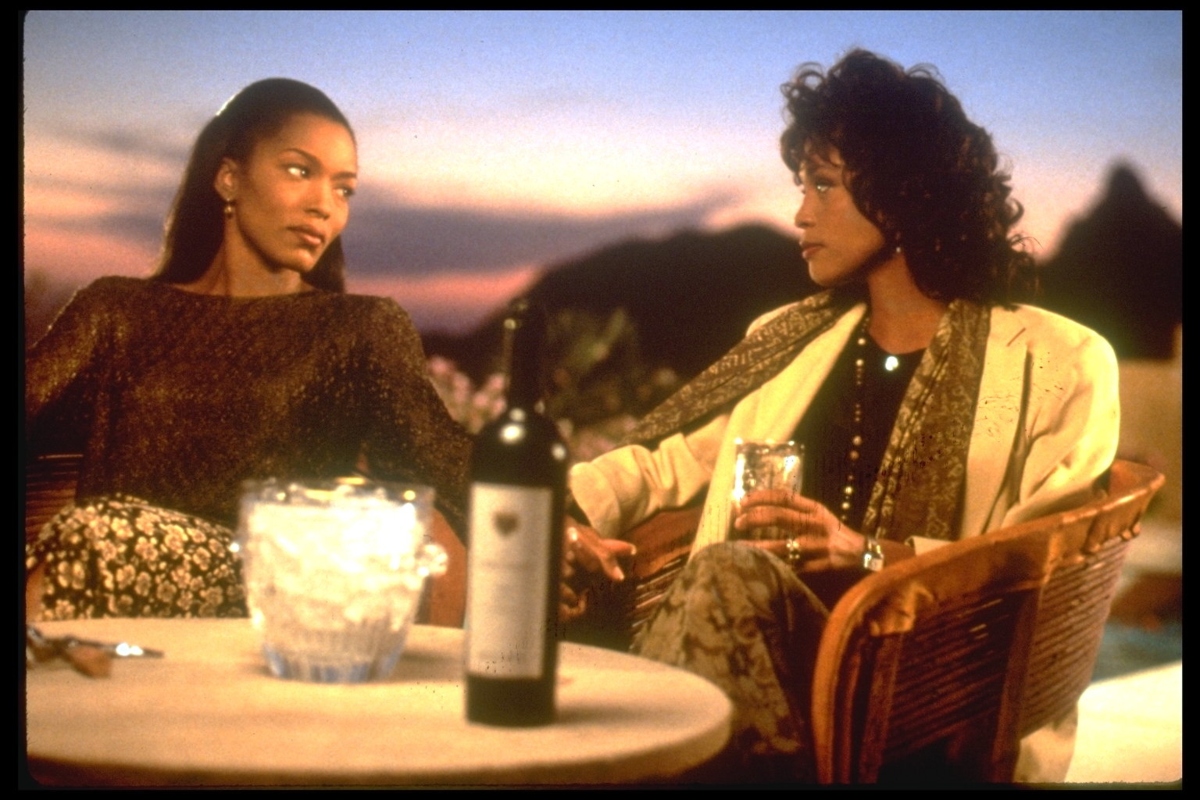 Terry McMillan wrote a sequel, screenplay
Fans are probably aware that McMillan penned a follow-up novel called Getting to Happy which was published in 2010. Initially, a film version was in the works as early as 2011 (with a screenplay by McMillan), but the tragic death of Houston changed things.
After she died, there were discussions about removing her character Savannah from the movie or replacing her with another actor.
During the past five years, McMillan and various cast members hinted that the sequel could still come to fruition. When Devine appeared on Tamron Hall's show with Omari Hardwick, she mentioned that Lee Daniels and McMillan were trying to get something like a sequel off the ground. It's now coming together as a TV show.
Lee Daniels turning 'Waiting to Exhale' into TV series
According to Deadline, ABC has agreed to a "script commitment with penalty," meaning they've greenlit a pilot for a Waiting to Exhale TV series. Lee Daniels has signed on to produce the show with sisters Attica and Thembi Locke on deck as writers.
McMillan—who will participate as a consulting producer—sent out a tweet on Nov. 12 announcing the book would become a TV show.
Some fans expressed excitement, others felt the property shouldn't be touched, and one group started throwing out their casting wish list on social media. Questions abound about who will play Savannah, Bernadine, Robin, and Gloria, and whether the OG cast will appear.
There is also curiosity surrounding a possible musical score, as the film's soundtrack topped the charts and spawned Houston's final number one hit.
Per Deadline, the new iteration of Waiting to Exhale "looks at the next generation of our women through the lens of the tangled friendships and complicated lives of their daughters."
McMillan answered a fan question on Twitter and said she doesn't make casting decisions, but that doesn't mean she won't weigh with suggestions. Viewers may see some of their favorite actors—or singers—in the series.
Daniels has other projects on the burner
Daniels wrapped up Empire's sixth season–minus the last few episodes–back in April. But since the top of the year, his name has been attached to new film and television productions.
There's one in development at Amazon, a sitcom coming to BET+, another drama for Fox, the Concrete Cowboys film starring Idris Elba, and The United States vs. Billie Holliday movie featuring Andra Day.
Fans can keep an eye on social media for updates about the new Waiting to Exhale series to find out if and when it will drop.