'Waiting to Exhale': What is the Net Worth of the Cast Today?
Waiting to Exhale hit theaters in 1995 amid fan frenzy and anticipation, and the film did not disappoint. With boosted star power, the actors continued to score high-profile on-screen gigs. Here's a snapshot of how much total wealth the stars have amassed today.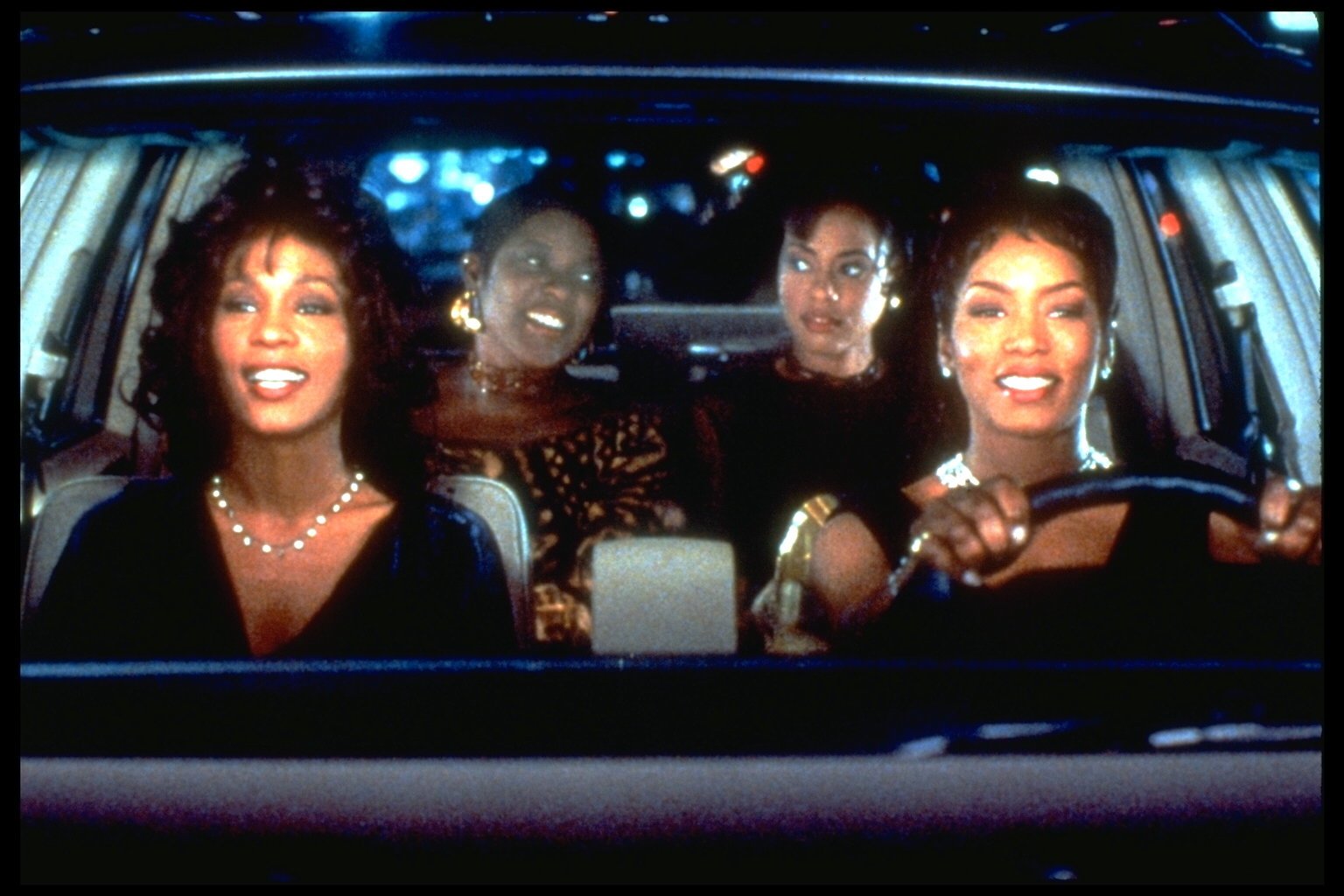 'Waiting to Exhale' was a romantic comedy with a deeper message
Based on Terry McMillan's wildly popular novel of the same name, Waiting to Exhale followed the journey of four single ladies searching for romance and companionship. But the true love they ultimately find is among their dearest friends.
Fans of the book appreciated the faithful big-screen adaptation of the story. With director Forest Whitaker in the driver's seat, it was as if the characters leaped out of the pages of the book and came to life before our very eyes.
'Waiting to Exhale' featured a cast of characters in a tight-knit friend group
Pop diva Whitney Houston portrayed Savannah Jackson, a hard-hitting television producer. Savannah was a smart and savvy media pro with a soft spot for a married man named Kenneth, played by Dennis Haysbert. After moving to Phoenix, Arizona, she reconnects with her bestie, Bernadine Harris.
Piercing eyes, a fiery personality, and a resilient spirit sum up Bernadine, aka Bernie, in a few words. Movie idol Angela Bassett brought the character to life with a performance of a lifetime. When her husband John blindsides her with divorce papers, she sets her sights on revenge. Step one? Sell each of his prized possessions for the price of a candy bar. For viewers, it's nearly impossible not to root for a woman with such chutzpah.
Loretta Devine played the sassy single mama, Gloria Matthews. For the perpetually single hairdresser, her son Tarik had been the man of the house for far too long. But when Marvin moved in across the street, Gloria's prospects began to look much brighter. Of the four lead characters, Gloria was the grounding force, always dishing out sound advice and tough love.
Rounding out the crew is Robin Stokes, the hopeless romantic played by Lela Rochon. The beauty suffered from the chronic propensity to trust sly suiters too freely. From womanizers to users, Robin's instincts steered her wrong, and all too often, she would end up broke, alone, and licking her wounds.
The stars of the movie have maintained considerable wealth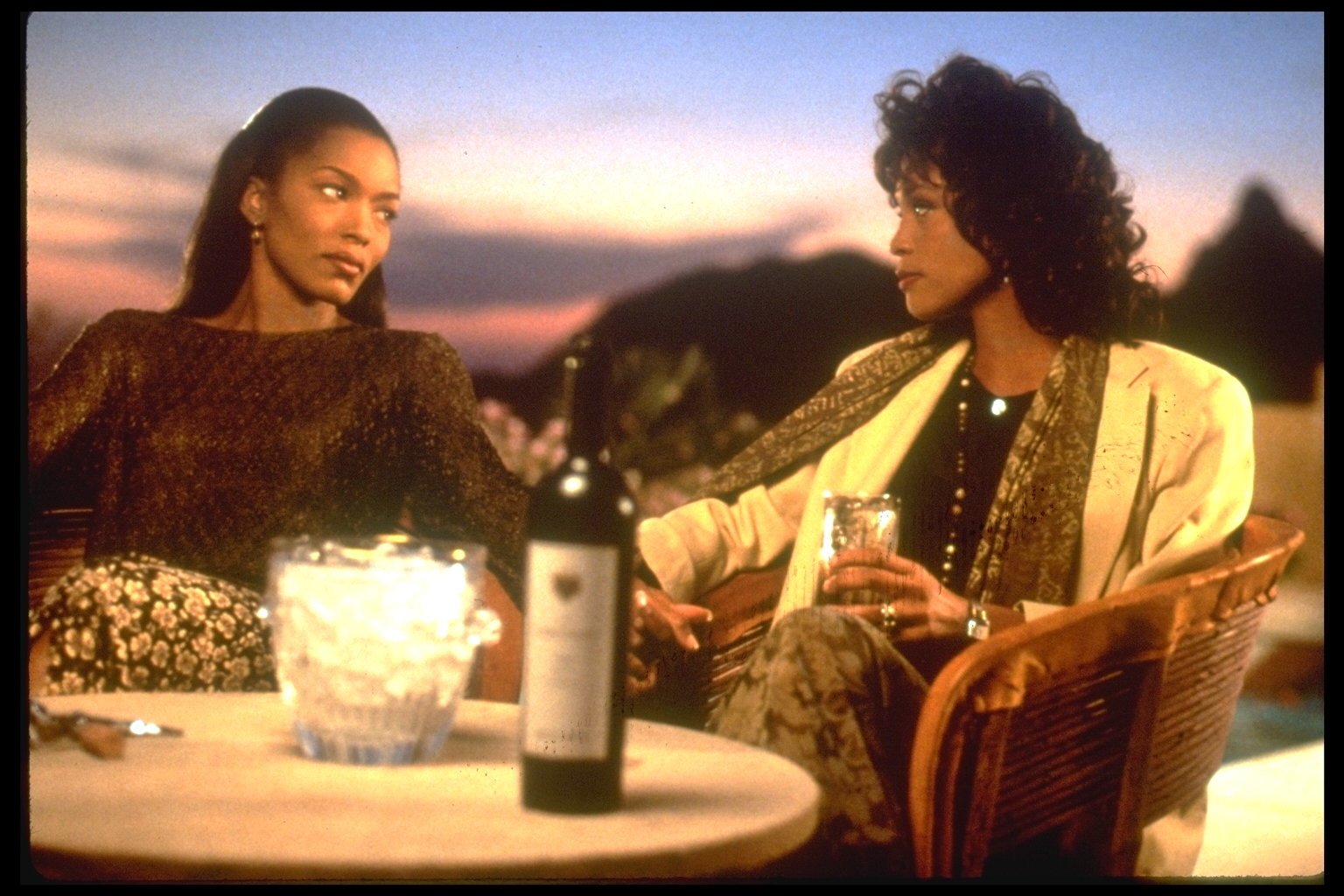 The four leading actors were bona fide movie stars long before Waiting to Exhale. At the time, fans knew Bassett best from her Academy Award-nominated performance as Tina Turner in What's Love Got to Do With It? Devine had popped up in various films, such as Class Act. And Rochon had a scene-stealing role in Boomerang. As for Houston, she had The Bodyguard under her belt. Although she was less experienced than the others in the medium of film, the singer had logged years of experience acting in music videos for her numerous top 40 hits.
After Waiting to Exhale, all four leads continued working steadily in entertainment. Here's a peek at how they stack up today when it comes to total wealth, according to Celebrity Net Worth.
Angela Bassett
Bassett has built an estimated $20 million fortune. Fans can catch the Marvel Cinematic Universe alum in the FOX series, 9-1-1. The star also has at least two more finished projects on the horizon.
Loretta Devine
Devine has amassed an estimated $10 million in wealth. The Hollywood OG is currently appearing on Netflix's Family Reunion. She also has at least seven projects — including the Urban Legend reboot — in various stages of production.
Lela Rochon
Rochon boasts $10 million in estimated net worth. The performer has been spotted in various television and movie roles over the years and has at least one rumored gig cooking.
Whitney Houston
Houston passed away in 2012. At the time of her death, it is estimated that she was about $20 million in debt. But she remained a respected entertainer with unparalleled musical talent. Houston's final big-screen role was in Sparkle.
Follow Erika Delgado on Twitter.