How Did Waka Flocka Flame Get His Name?
Learn how Waka Flocka Flame got his unique stage name and what his real name is.
There have been many rappers to come and go in the industry, but Waka Flocka Flame is only one of few to make it on the scene and deliver more than one memorable hit. In fact, most artists are lucky if they even become one-hit wonders in this day and age.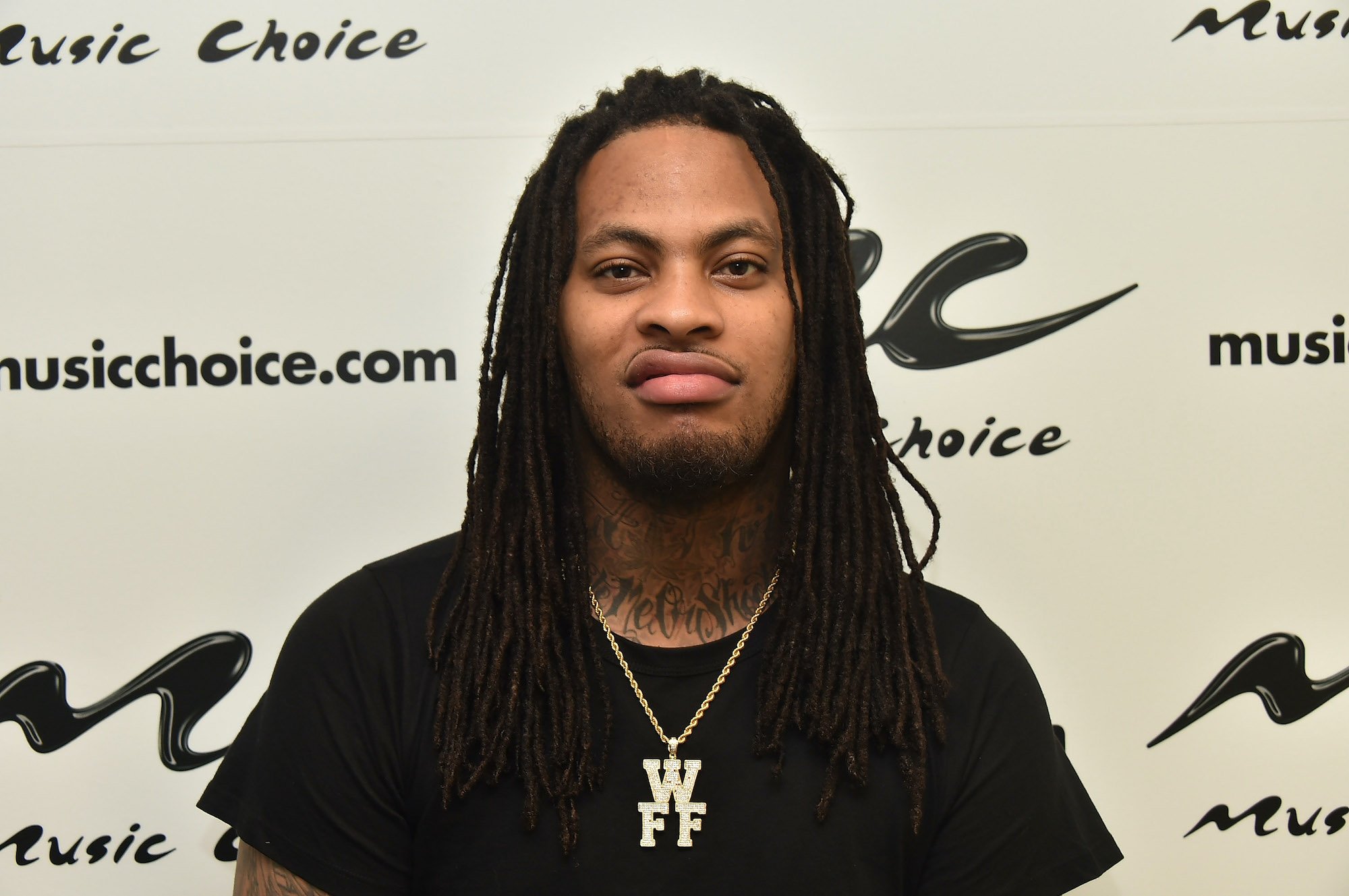 What set the artist apart from many others wasn't just his hip-hop/rap that rocked our stereos at every party and inspired some of the most fun dances, but his unique name — unlike any others. Even better, it didn't just come out of nowhere. It also has a great backstory to it!
Waka Flocka Flame's real name is Juaquin James Malphurs
Born in 1986 as Juaquin James Malphurs, Waka Flocka Flame was brought into this world with an affinity for music and the means to pursue it. His mother, Debra Antney, is an entertainment manager and the founder and CEO of Mizay Entertainment. 
Since his debut song "Hard in Da Paint" in 2009, the NY-born rapper released popular songs like "No Hands," "O Let's Do It," "Get Low," and "She Be Puttin' On." Unfortunately for us, the American rapper retired earlier than most rappers to be with his family — but we'll always have his 2010 tracks to remember him by.
How he got his unique stage name
Believe it or not, Malphurs' stage name was inspired by a mix of his favorite cartoon character, a nickname given by his cousin, and an old famous friend by the name of Gucci Mane.
"For Waka Flocka Flame, the televised stuffed boo that charmed him was Fozzie from the Muppet Babies," Billboard reported. "Waka's cousin named him after Fozzie's catchphrase, 'Waka, waka, waka.'"
"I've got a Fozzie chain, 'cause when I was younger, me and my cousin used to watch it, and he started calling me 'Waka,'" the magazine reported him saying in a 2010 interview. They also added that Gucci Mane, who Waka Flocka Flame is no longer friends with, added the "Flame" to his stage name later on.
Other interesting stage names and the stories behind them
Since one is never enough, we also have some other interesting stage names and the stories behind them. Stage names are not only important for protecting many famous people's identity but they're drawn from a source of inspiration important to the artist — whether it be a beloved cartoon character like Waka Flocka Flame or a mix of their real name and a hit song title like Lizzo's stage name. 
Take, for instance, hit singer and songwriter Halsey. Her birth name is Ashley Nicolette Frangipane, but Clevver News reports that she goes by Halsey because it was on Halsey Street in New Jersey that she began writing her music and truly feeling like she was a part of something bigger. "Halsey is kind of a manifestation of all of the exaggerated parts of me," she said. "So, it's like an alter ego."
Then there's Iggy Azalea, born as Amethyst Amelia Kelly, who got her stage name from a childhood friend. In honor of her friend, she got his name 'Iggy' on a nameplate and wore it around. It soon became her nickname, so she just went with it.
Another interesting stage name with a story behind it is Lorde, born as Ella Marija Lani Yelich-O'Connor. Not only was her birth name simply too long to keep, but she had an obsession with royalty that inspired 'Lord.' She added the 'e' at the end to make the name a little less masculine and a little more feminine.