Walker Hayes Takes Months to Write a Song, But 'Fancy Like' Was Different: 'I've Never Written a Song So Fast'
Walker Hayes' song 'Fancy Like' skyrocketed him to fame — and the song didn't take that long to write.
Writing songs has never been a straightforward process for country singer Walker Hayes. The singer/songwriter generally spends months writing his new songs. However, his viral single, "Fancy Like," was an entirely different process. Read on to learn more about the writing process behind "Fancy Like," how Hayes is adjusting to his new status in the music industry, and when his next album is coming out.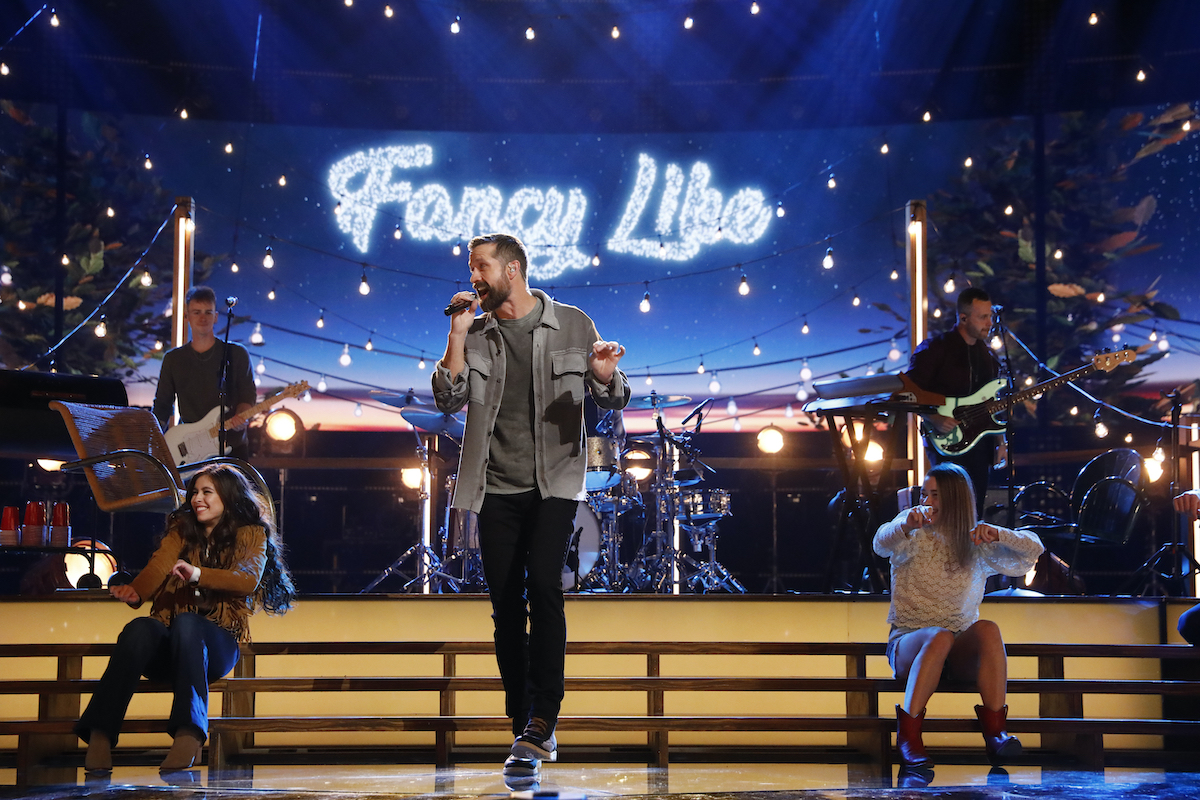 The process of writing 'Fancy Like' was insane  
The process of writing "Fancy Like" was a crazy process for country singer Walker Hayes. During an interview on the Bobby Bones Show, Hayes let the host in on the cast of characters that had a role in helping him write his hot new single. Hayes was joined by Josh Jenkins, Shane Stevens, and Cameron "Cambo" Bartolini. 
The writing team of "Fancy Like" was certainly unique. Shane Stevens had actually shown up on the wrong day to the writing studio as he was supposed to write with a different artist the next day. However, since he was already there, Hayes asked him to jump in to help write the song. It was actually Cambo Bartolini's first time in Nashville when he sat down with Hayes and the rest of the team to write "Fancy Like." However, Bartolini has had a successful track record in Los Angeles, helping write hits for pop artists like Doja Cat. 
Hayes went on to describe how this unique team of songwriters got along, saying,
"We're all four in a room we did not write for like four hours all we did was just kind of talk about what the Lord had been doing in our lives over the pandemic, we shared our testimonies."
After a while of laughing and sharing their thoughts, Hayes told the crew how he asks his kids if they want to do fast food or something fancy like Applebee's when they're out on the road. After that, the song just kind of spilled out between the four songwriters. Hayes told the Bobby Bones Show, "I've never written a song so fast. I'm the slowest writer in town. Ask anybody."
Walker Hayes is adjusting to his newfound fame 
After a serendipitous writing process, Hayes had a number one hit on his hands. After its release in June 2021, "Fancy Like" quickly found its way to the top of the charts. The success of "Fancy Like" wasn't just limited to country radio either. The song found a way to number three on US Billboard Hot 100. According to the Los Angeles Times, Hayes also has TikTok and TV to thank for the rapid success of his hit single. 
"Fancy Like" certainly took Hayes's career to new heights in 2021, but how is the country singer handling all his newfound fame? According to People, Hayes is still trying his new status in the music industry while also trying to wrap his head around how his simple song went viral. Hayes told the People, "Let's be honest. This wasn't supposed to happen to a 41-year-old dude with a wife, six kids, two dogs, and two gerbils." While Hayes is still in disbelief over the success of his song, he's certainly grateful for this opportunity. 
When is Walker Hayes's next album coming out?
So, when is Walker Hayes's next album coming out, and will he be able to replicate the success of "Fancy Like"? Well, first off, Hayes is under no assumption that "Fancy Like" can ever be topped, telling People, "It's such a universal aligning of a million stars that it would be foolish to ever start working to orchestrate that on my own power. It's just undoable." 
While "Fancy Like" will certainly be hard to top, Hayes is still looking forward to putting more music out for his fans. Taste of Country reports Hayes released Country Stuff the Album in January 2022. Hayes's new album features collaborations with Jake Owen, Lori McKenna, and Carly Pearce. So while it might be impossible to ever top "Fancy Like," fans are still excited to see what Walker Hayes comes up with next.