'WandaVision': Elizabeth Olsen Says She and Co-Star Paul Bettany Have 1 Thing In Common
The Marvel Cinematic Universe (MCU) has been consistently putting out blockbuster hits for years now, and all of that success has led to more freedom for experimentation. With the room to stretch their wings, the MCU has brought out something pretty experimental with WandaVision, a series that's baffled even fans as to how to describe it and has left those who have never seen an MCU feature film curious about whether they should give the show a shot. 
At the center of WandaVision are actor Elizabeth Olsen (who plays Wanda) and Paul Bettany (who plays Vision). Olsen has been getting a lot of press time thanks to her excellent performance, and she used some of it to share one thing she and her on-screen love have in common.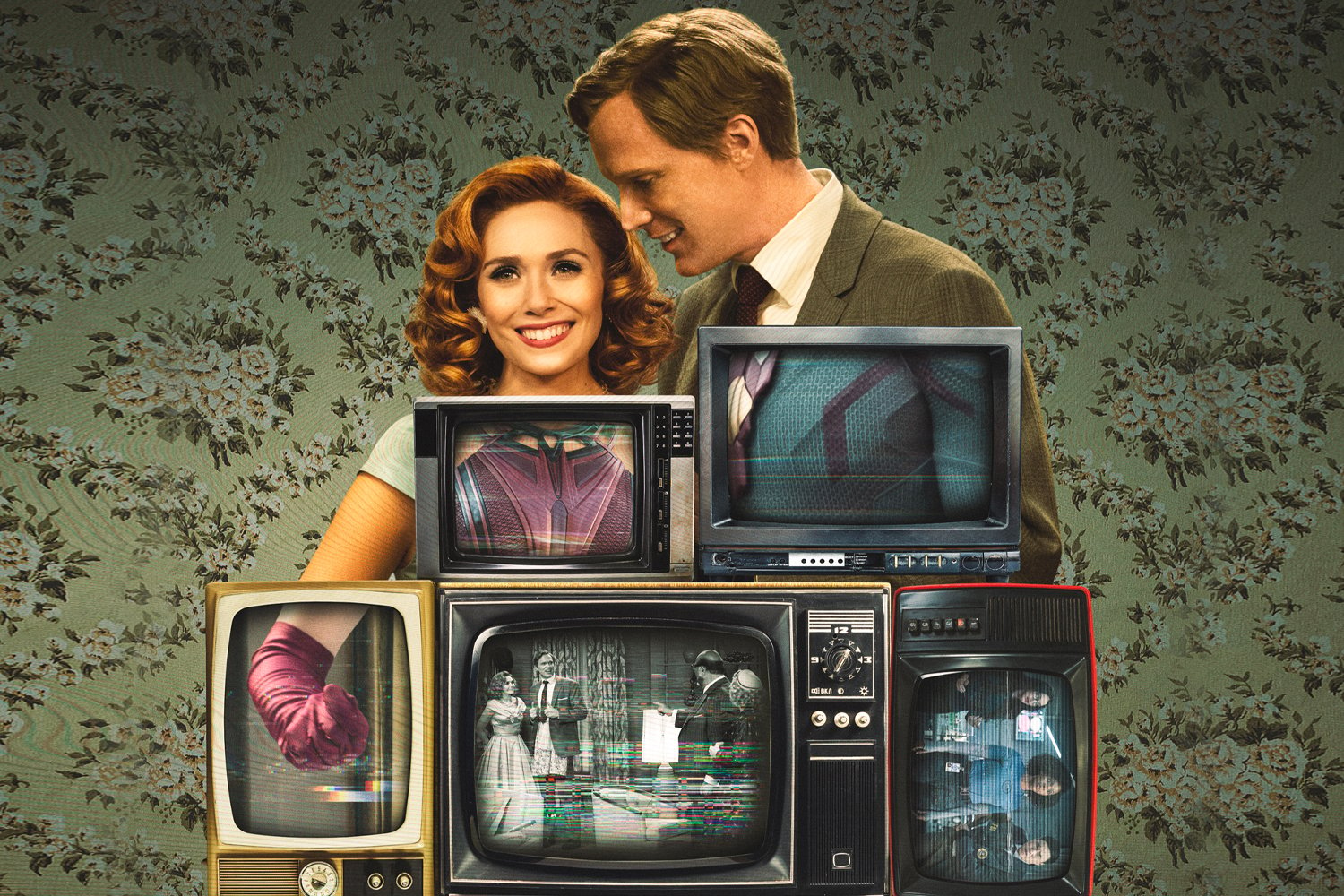 'WandaVision' is hard to describe
The MCU is notorious for its strict protections against leaks. With fans scouring the internet and quick to share their theories, rumors, and speculations with one another, it's important to the integrity of the show for plot developments to stay under wraps until air time. 
Even setting that aside, though, it's difficult to talk about WandaVision. It's a very complex, dense web of references — and not just to MCU lore.
The series follows two MCU characters — Wanda and Vision — who have an established relationship within the MCU universe. In this series, they find themselves living in suburbia, apparently inhabiting a kind of self-referential and postmodern pop culture landscape built out of the frameworks of various family sitcoms. 
With early episodes mimicking the look and feel of shows like I Love Lucy and Bewitched and more recent episodes taking on the guise of Good Times, Full House, and The Office, the show is not just a treat for comic book fans but also anyone who has a deep appreciation for the art of television as a whole. At the same time, it gives viewers a complex mystery to untangle with new pieces of information revealed in each episode. 
Elizabeth Olsen and Paul Bettany have starring roles in 'WandaVision'
Olsen portrays Wanda, and it's a role that's already familiar to the actor. She first appeared as Wanda in an uncredited part for 2014's Captain America: The Winter Soldier.
She appeared more substantially in 2016's Captain America: Civil War and again the Avengers series of films. It's safe to say that Olsen has had plenty of time to get to know this character since she's been playing her for nearly a decade, but WandaVision certainly offered an opportunity to explore the part in new and fascinating ways. 
Bettany is the co-star of the series as Vision, an android who was initially created to destroy the Avengers before switching sides and working against his creators. Bettany has also had years of experience with the MCU and voicing the part of the artificial intelligence system J.A.R.V.I.S. before becoming Vision. 
Elizabeth Olsen reveals a commonality with Paul Bettany
Recently, Olsen opened up to Grazia Magazine to talk about how exciting it was to tackle WandaVision. Olsen knew that the show was going to be something special from the moment it was pitched: "I thought it was perfect for television, and a very original idea that made me excited."
Getting to put on so many different versions of her character as the show flits through different styles of television taps into Olsen's childhood dreams and "hammy" performances. "So, I do think I got to live out some sort of childhood dream doing the show," she explained. 
Part of that excitement was also rooted in getting to work alongside Bettany once more. Olsen says that they work well together because they share a trait in their approach to the work: "He's very precise, like me."