'WandaVision': Elizabeth Olsen Watched Classic Sitcoms Like 'The Dick VanDyke Show,' 'The Brady Bunch', and 'Bewitched,' to Nail the Part
You've likely heard the Olsen name concerning entrepreneurial twins Ashley and Mary-Kate, but their younger sister Elizabeth Olsen is ready to step into the limelight of acting too.
Although she considered going by a different name to distance herself from her sisters, the WandaVision star has found much success on her own.
In fact, Olsen was so adamant about nailing her part on WandaVision that she watched classic sitcoms like The Dick VanDyke Show, The Brady Bunch, and Bewitched for inspiration and authenticity. 
What 'WandaVision' is about and when it premiered
WandaVision premiered on Disney Plus on January 2021, as an extension of Marvel Comics' character Wanda Maximoff/ The Scarlet Witch. The show also serves as a continuation of Avengers: Endgame, set around three weeks after the big showdown. In hopes of lying low and concealing their powers, Wanda and Vision settle down in Westview, New Jersey.
As it happens with any superhero ever, the two are quickly thrown into unnatural circumstances, leading to them being physically shifted through different decades and their relevant sitcoms, similar to that of a time loop. 
Marvel Entertainment describes the hot new series as "a blend of classic television and the Marvel Cinematic Universe in which Wanda Maximoff and Vision—two super-powered beings living idealized suburban lives—begin to suspect that everything is not as it seems."
Elizabeth Olsen's career and her time in the MCU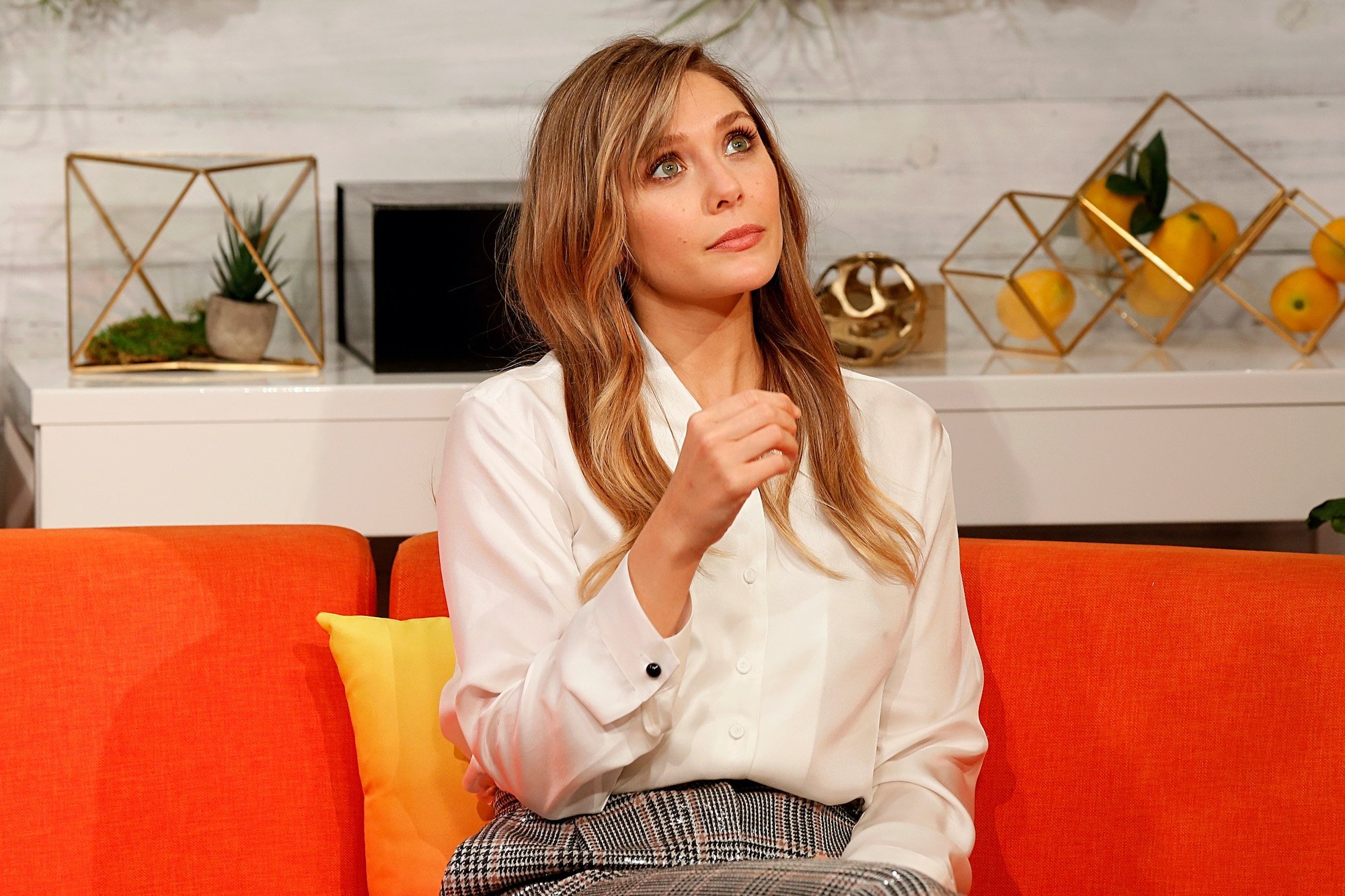 Although Olsen was once embarrassed about having a famous family, she quickly embraced the same talent and commitment to her roles in Hollywood, generating her own level of success and fame in the process. Outside the Marvel Comics Universe, Olsen has had success in roles like Martha Marcy May Marlene, and Godzilla. Still, nothing has jumped started her acting career quite like being apart of MCU. 
Before her leading role in WandaVision, she was best known for playing Wanda Maximoff/ The Scarlet Witch in the Avengers series and Captain America: Civil War. Olsen's character is a powerful superhero who can read thoughts and manipulate waking nightmares through telekinesis and energy manipulation.
Her new hit series will take her supporting roles in MCU and position her front and center — giving her a chance to get more established as an actor in Hollywood.
Preparing for the role meant watching classic sitcoms 
It couldn't have been easy growing up under the shadow of twin sisters who shook up Hollywood just before her, but Olsen took to serious dedication and commitment to her roles as a means of standing out from their shadow and establishing her own identity and success.
In fact, she put in hours of preparation for the Disney Plus series by setting aside time in her busy schedule to watch classic sitcoms to get a better idea of how to portray her character in each decade of transformation. 
According to Elle, Olsen studied classic sitcoms like The Dick Van Dyke Show, The Brady Bunch, The Mary Tyler Moore Show, and Bewitched to get a better sense of the eras and found herself fascinated by the way the female characters evolved.
"You have to learn appropriate manners—what's considered being polite or proper. That coincides with women's voices changing," the WandaVision star said. "I enjoyed challenging myself to match the syntax and the lyricism. I live in a very chest-register kind of deep voice. I had to remember not to bring it up at certain moments."
Knowing that, fans can be assured that they're getting the best version of The Scarlet Witch in WandaVision, and there's no doubt Elizabeth Olsen is the reason.
Her attention to detail and solid preparations have made the show an authentic representation of some of the most popular classic sitcoms.