'WandaVision' Fans Have Kathryn Hahn's 'Agatha All Along' Topping their 'Spotify Wrapped 2021' Playlists
'WandaVision' fans checked their Spotify Wrapped playlists to find 'Agatha All Along' among their most played song of 2021, even if for some fans, seeing Kathryn Hahn's Agatha Harkness villain song came as no surprise at all.
As the end of 2021 approaches, people start reflecting on the past year. Spotify rolled out Spotify Wrapped to remind listeners of their most played songs and the year's biggest hits, and hilariously, WandaVision fans could not get enough of Kathryn Hahn's "Agatha All Along." It appeared as some Marvel fans' number 1 song for the whole year.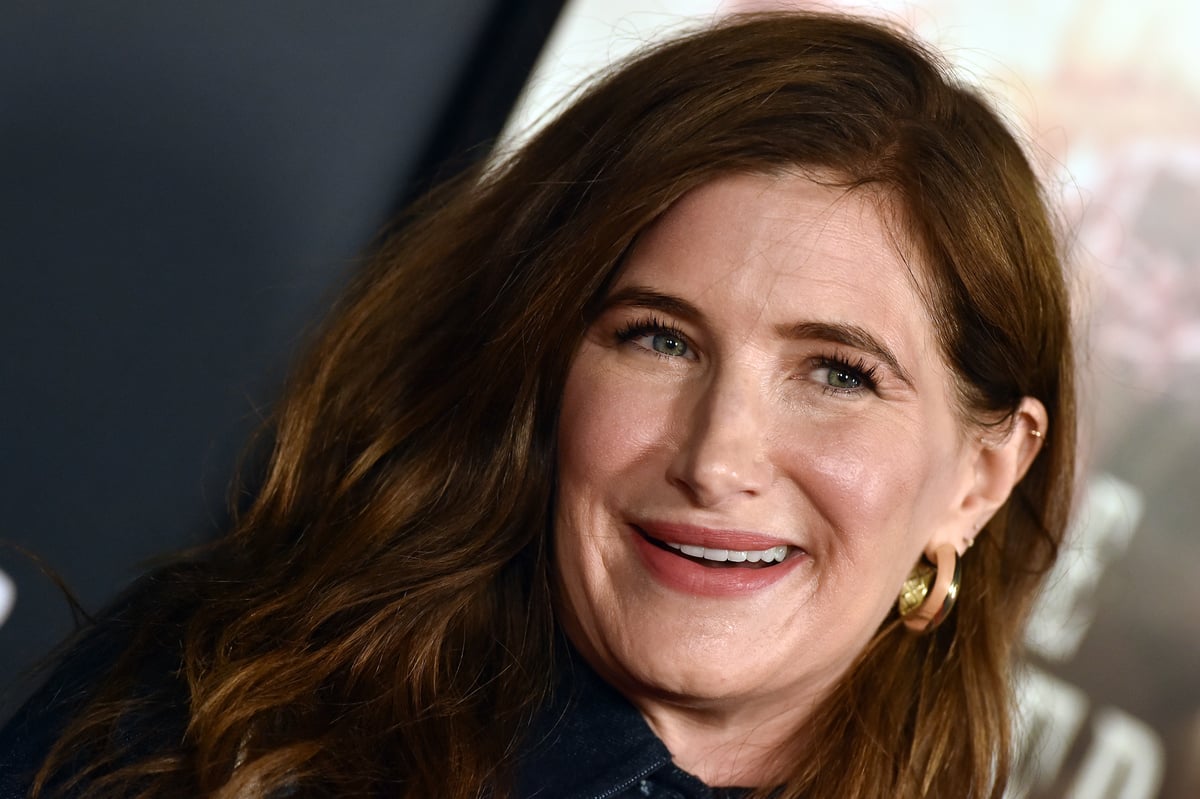 'Agatha All Along' tops many criteria for Spotify Wrapped to appear for 'WandaVision' fans
When a Marvel limited series song tops the charts, you know that someone wrote a very catchy tune.
Kristen Anderson-Lopez and Robert Lopez wrote the song, with Agatha Harkness actor Kathryn Hahn providing vocals. Lopez, Eric Bradley, Greg Whipple, Jasper Randall, and Gerald White served as backup singers in the song. They wanted an Addams Family or The Munsters type of vibe.
For most fans, these names were all new to their Spotify playlists. In addition to playing it so much, this caused "Agatha All Along" to appear on WandaVision fans Spotify Wrapped. The Scarlet Witch's villain made a bigger impact than her for some.
"Wrapped is a feature that shows you a slideshow (or "story") of the songs and artists you've listened to the most over the past year, what new music you've discovered, and an exact count of how many minutes you spent listening to music," Business Insider reported.
While fans listened to the song repeatedly, plenty of other factors went into the WandaVision villain song jumping to the top of their playlists.
'WandaVision' fans were shocked how much Spotify Wrapped said they listened to 'Agatha All Along'
A miniseries with a catchy villain song came as a shock as the series followed up Avengers: Endgame. While some WandaVision fans were not surprised by "Agatha All Along" appearing on their Spotify Wrapped playlists, some did not expect it.
Some even wondered if their Spotify Wrapped was loading wrong.
WandaVision fans posted on Twitter about how Spotify Wrapped ranked them in the 0.02% of "Agatha All Along" listeners throughout 2021.
However, an even more surprising song appeared for Marvel fans. With the release of Hawkeye on Disney+, another Marvel song has appeared for fans.
Even though 'Hawkeye' aired less than a week before the playlists released, some fans had 'Rogers: The Musical' in their top 5 songs
In a hilarious scene early in Hawkeye, Jeremy Renner's Clint Barton goes to a Broadway play with his kids. "Rogers: The Musical" portrays a musical version of events in the first Avengers movie from 2012. 
Clint felt uncomfortable seeing Black Widow portrayed on stage and had to excuse himself before the musical number ended. However, that did not stop fans from rushing to add it to their playlists.
While WandaVision's "Agatha All Along" topped playlists from coming out during the summer, some fans listened to the "Rogers: The Musical" song "Save the City" so much in one week that it appeared on their Spotify Wrapped playlists too.
Most Marvel fans do not follow superhero movies for their musical talent. However, Marvel has proved that they have more than one way to stick in everyone's mind.
While Hawkeye has had trouble standing out among his fellow Avengers, as Kate Bishop says, likely no one could have guessed that Clint would have to compete musically.