When Did 'WandaVision' Finish Filming? Why 'Everyone Was Very Worried' About the Pandemic
The highly anticipated MCU Disney+ series 'WandaVision' premiered in January 2021. How long before this did filming end?
As the latest Marvel Cinematic Universe release, WandaVision ended a year-plus dry spell of content from the Disney-owned powerhouse. Movie theater closings and production delays in 2020 pushed back Black Widow, The Eternals, and future films. How was WandaVision affected by all of this?
The MCU's 'WandaVision' was announced in 2019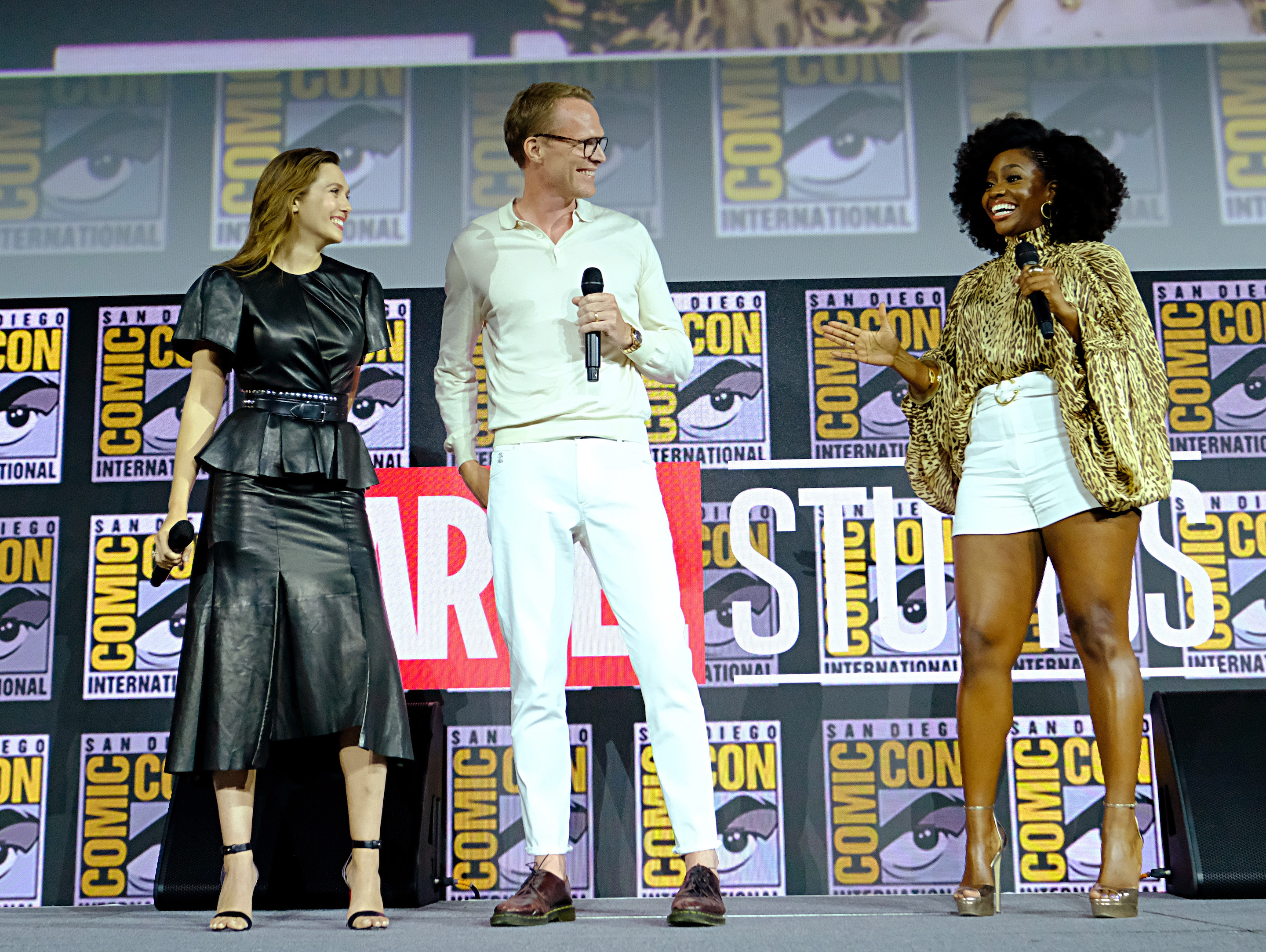 Following Avengers: Endgame and Spider-Man: Far From Home, Marvel fans were eager to learn what was next for the MCU. In addition to new films like Blade, the studio announced its upcoming slate of Marvel TV series, including the sitcom-inspired WandaVision.
Filming on the series began that year. Elizabeth Olsen and Paul Bettany reprised their roles from the Avengers films, playing the titular Wanda Maximoff and Vision, respectively. Additional cast members include Kathryn Hahn as "nosey neighbor" Agnes and Teyonah Parris as a grownup Monica Rambeau.
Disney stopped all filming in March 2020
Filming for WandaVision took place from November 2019 through February 2020 in Atlanta, Georgia. As is typical for Marvel productions, very little information was revealed regarding the plot. In March 2020, with much of filming complete, the crew celebrated ahead of a planned month-long hiatus.
Just days later, all Disney productions, as well as those from nearly every other major studio, shut down due to the coronavirus (COVID-19) pandemic. For WandaVision, this meant waiting a while longer before returning from hiatus. But at the time, no one knew just how long that would be.
'WandaVision' premiered in January 2021
When first announced, Marvel gave WandaVision a Spring 2021 release date. The studio moved this date up because it was the Disney+ MCU series closest to completion when the pandemic struck. It was later pushed back just slightly to its January 15, 2021 premiere.
The first two episodes of the series depict Wanda and Vision in the 1950s suburbia of Westview. But despite their seemingly idyllic surroundings, Wanda quickly realizes something is wrong. At the end of Episode 2, their world begins to shift as they embrace a technicolor lifestyle.
Why Paul Bettany says they were 'worried' before returning from the hiatus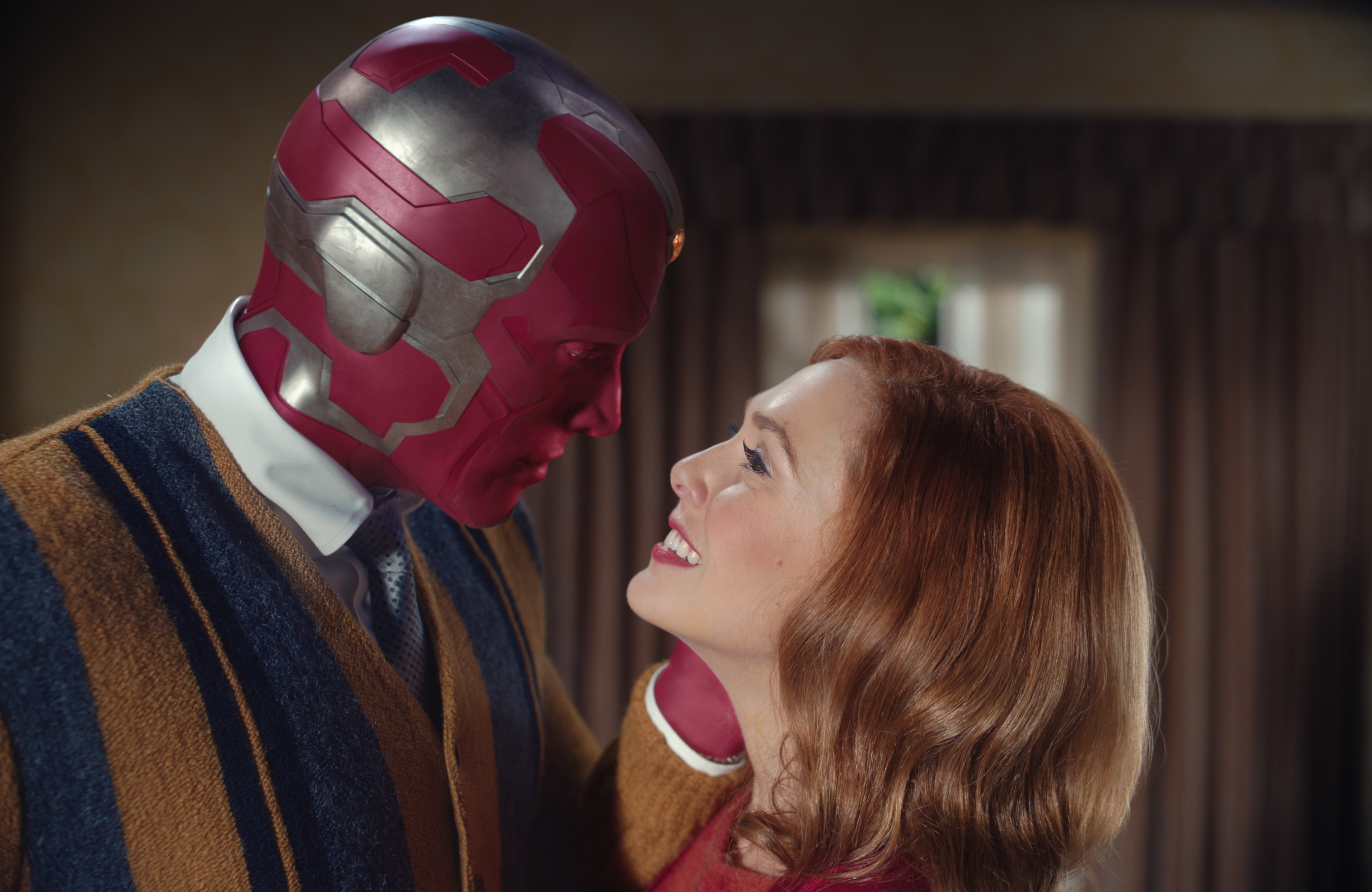 After six months away, Bettany, Olsen, and the WandaVision crew resumed filming, finishing up in November 2020. They did so in Los Angeles rather than returning to Atlanta. And while it was an adjustment for all to adapt to coronavirus-safe protocols, the Vision actor explained how great it was to have the chance to complete their work.
"I did love the feeling of when we came back and shot exteriors for Episode 2," Bettany told BuzzFeed. "It was after the hiatus because of the pandemic, and everyone was very worried whether it was even gonna work," he continued. "It was just a lovely feeling knowing that this job was going to be able to finish."