Will 'WandaVision' Introduce This 'Captain Marvel 2' Hero?
There's a lot of fresh Marvel Cinematic Universe news in 2020. WandaVision will premiere earlier than previously thought. And Captain Marvel 2 is on the way in the next couple of years. Could these two projects share a pivotal character? Let's find out.
Marvel movies and TV are finally becoming one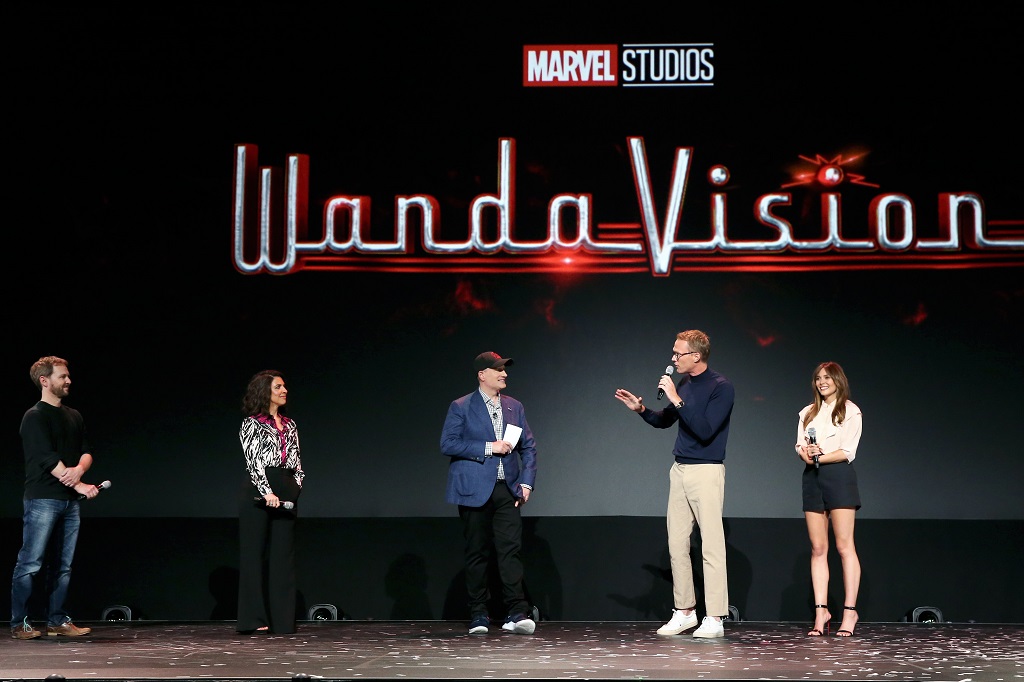 Ever since the MCU kicked off, fans have been hoping for a way to finally tie the world of Marvel TV and Marvel film together. This happened to a very small degree with Agents of SHIELD and Agent Carter but, generally speaking, the series had little to do with the films, aside from sharing a few characters.
Now, however, that's all changing. With the launch of Disney+ came the opportunity for Marvel and its parent company to work together in a more seamless fashion. And with the official announcement of five of these series headed to Disney+ in the upcoming months and years, it has truly begun.
'WandaVision' is headed to Disney+
At first, fans were a bit disappointed to learn that it would be a year before an MCU series would be available on Disney+. But Falcon and the Winter Soldier is on its way. And, with the start of 2020, we got an even more exciting announcement: WandaVision is coming this year.
The unique series will see the return of Elizabeth Olsen as Wanda Maximoff / Scarlet Witch and Paul Bettany's Vision. Joining them is Kat Dennings as Darcy Lewis (from the first two Thor films), Randall Park as Jimmy Woo (from Ant-Man and the Wasp). New additions include Kathryn Hahn as "a nosy neighbor" and Teyonah Parris as Monica Rambeau.
Who is Monica Rambeau?
The character of Monica Rambeau first appears in the comics in the 1980s. In her attempt to destroy a powerful machine that harnesses "extradimensional energy," Monica becomes a superhero with the ability to control all forms of energy, as explained in the video above. This means she can project herself as a hologram, become invisible, and much, much more.
But of course, we've already met a version of Monica Rambeau in the MCU. You'll recall that in Captain Marvel, Monica is the name of Maria Rambeau's young daughter. Monica and Carol become very close over a short period of time, and she's shown to be a genius in the making.
How she could return in 'Captain Marvel 2'
Now we know Captain Marvel 2 is really happening, and that it will take place in the present day. With the films and TV series poised for crossovers, we have little doubt that Monica Rambeau will appear in the upcoming sequel to spend some time with her "Auntie Carol."
How will the character fit in? It's almost definite that S.W.O.R.D. is involved. Monica is thought to be an agent working for the intergalactic organization. And this means she's going to have contact with Nick Fury. As these are the two people Carol is shown to care about most, we have a feeling at least one of them will be in danger.
Another theory is that Monica could be poised to take over the mantle of Captain Marvel. In the comics, the timelines are different, and Monica is Captain Marvel before Carol. We'll have to wait and see how things play out on the big and small screens.