'WandaVision': Apart From Jimmy Woo, Is There Another Connection To the MCU's 'Ant-Man' Franchise?
Randall Park reprises his 'Ant-Man and the Wasp' role in 'WandaVision.' Are there other 'Ant-Man' connections in the MCU series?
The Marvel Cinematic Universe made its way to the small screen with the first entry in the Marvel-Disney+ canon, WandaVision. Though it brings in known characters from the MCU, the series finds other ways to connect to the films. How is WandaVision linked to the Ant-Man movies?
'WandaVision' premiered in January 2021
WandaVision premiered on Disney+ with its first two episodes on January 15, 2021. The series begins in a classic black-and-white, 1950s sitcom style, with Wanda and Vision, seemingly newlyweds, arriving at their new home in Westview. But it quickly becomes obvious that everything is not as it seems.
Wanda and Vision spend the first two episodes trying to blend in in suburbia. Wacky hijinks ensue, but there's clearly something else going on. It's almost as if they're trapped in a TV show within a TV show. As spots of color appear, Wanda tries to hold on to her new reality, though she's unclear what's going on.
Randall Park reprises his role of Jimmy Woo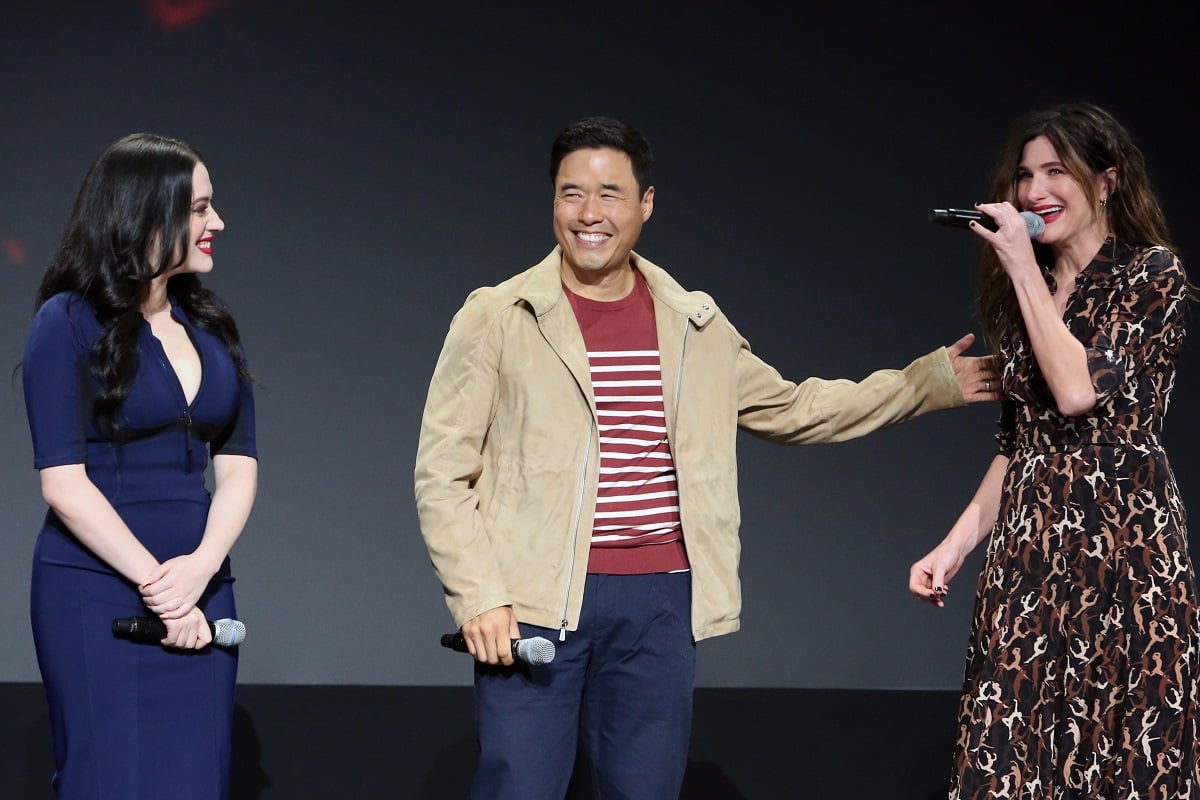 RELATED: From 'WandaVision' to 'Falcon And the Winter Soldier': Meet the Casts For the Disney+ Marvel Series
Related post url: 
At the D23 Expo in August 2019, Marvel president Kevin Feige announced that, along with Elizabeth Olsen (Wanda Maximoff/Scarlet Witch) and Paul Bettany (Vision), other returning members of the MCU would appear in WandaVision. Among those is Randall Park as Jimmy Woo.
Park portrayed the characters in Ant-Man and the Wasp. Jimmy is an FBI Agent whose job is to keep tabs on Scott Lang during his house arrest. Park has yet to be seen in the first two episodes of WandaVision, but his voice was heard on a radio when it glitched, saying, "Wanda, who's doing this to you?"
The hexagon shape is reminiscent of 'Ant-Man'
Like every other Marvel project, WandaVision is full of Easter eggs. But unlike many MCU films, it's meant to be a mystery exactly how they all connect. At least, for now. Many identified the use of hexagons in Episode 2 — from the Bewitched-inspired animated opening credits to the iris wipe transition at the end.
Hearts and circles are significantly more popular shapes for these elements. So why a hexagon? There are several theories, but if we're to connect it to the MCU as a whole, there's one notable use of a hexagon in past films: On Ant-Man villain Darren Cross's Yellowjacket costume.
There's also a beekeeper in 'WandaVision' episode 2
From a possible Yellowjacket allusion to Jimmy Woo's inclusion, the Ant-Man connections are abundant. However, there are could be other reasons for this. After all, Yellowjacket presumably died in Ant-Man. Hank Pym donned the title in past comic books, but it seems unlikely that he's become a villain.
The insect allusions don't stop there. In the episode, Vision and Wanda encounter a beekeeper coming out of the sewer. Wanda immediately dismisses this and "rewinds" so that it never happened. Marvel fans have many theories as to what all of this means, as future episodes of WandaVision will undoubtedly explore.