'WandaVision': Kathryn Hahn Predicted 1 Agatha Harkness Moment Years Ago
Among the stars of the Disney+ series WandaVision, Kathryn Hahn may have the most mysterious role. That is, she did, until the seventh episode's big reveal. Her Marvel Cinematic Universe character copped to some major shenanigans. This includes one devastating act that Hahn herself foreshadowed years before she got the role.
In 'WandaVision,' Kathryn Hahn stars as Agnes
At D23 Expo in 2019, Hahn made her first appearance with the WandaVision cast. She teased her role as the "nosy neighbor" in the MCU series but shared little else. Leading up to the first episode's release, fans knew next to nothing about her, other than her character's name: Agnes.
Agnes shows up to greet Wanda and Vision when they arrive in Westview. She's always around to lend a hand, but Vision grows suspicious of her. Agnes encourages Wanda to get more involved and, when the cracks in her reality begin to show, tries to keep everything running smoothly.
She revealed she's actually Agatha Harkness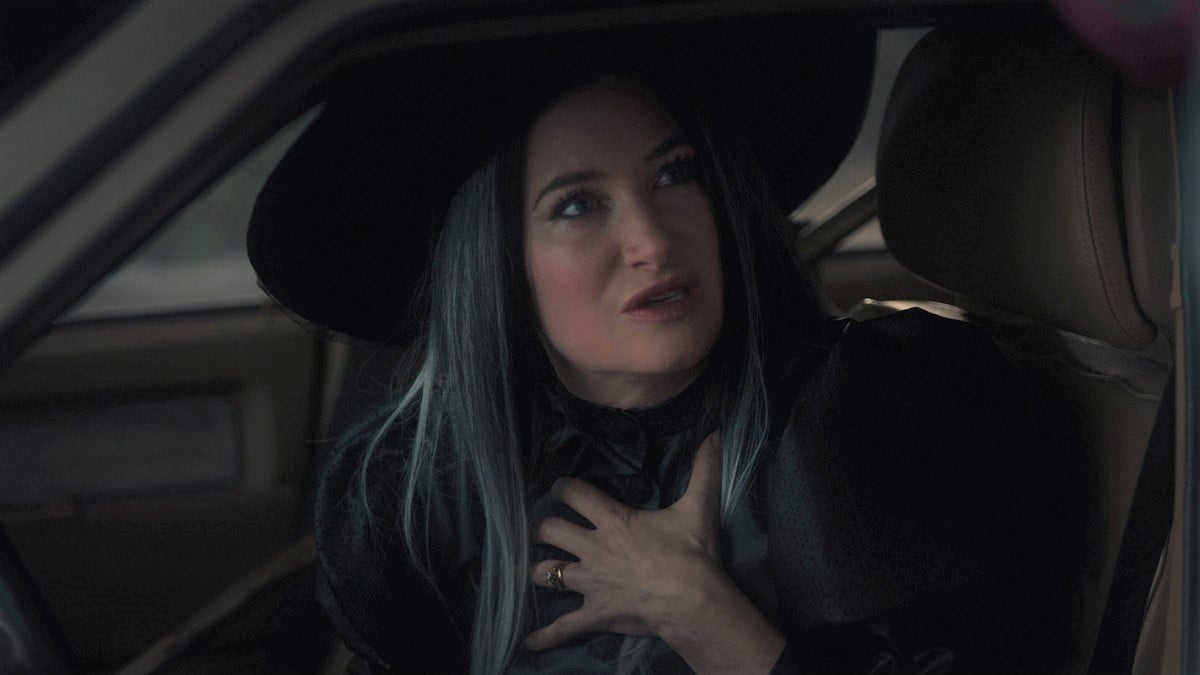 From the first episode of WandaVision, Kathryn Hahn's character was a subject of speculation for many viewers. Dedicated comic book fans found connections between Agnes and Agatha Harkness, a witch who plays a vital role in Wanda's life in some of the comics. But Hahn refused to spill details.
Finally, in WandaVision Episode 7, "Breaking the Fourth Wall," Wanda discovers Agnes' lair, and the witch comes clean. She is, in fact, Agatha Harkness. And she's behind many of the series' events to date. Including, as some suspected, the death of Wanda's twins Billy and Tommy's dog, Sparky.
Hahn's starred in many other popular series
When Hahn joined the WandaVision cast, it delighted fans of her past work. Unlike many actors, she's not necessarily known for one particular role. Instead, Hahn has enjoyed numerous acclaimed film gigs, from early romantic comedies like How to Lose a Guy in 10 Days to the more recent Bad Moms franchise.
Additionally, she's done plenty of TV work. Before WandaVision, Kathryn Hahn starred in the crime drama Crossing Jordan, and short-lived series such as Free Agents, Happyish, and I Love Dick. But many know her for her recurring roles. Hahn's worked on popular series like Transparent and Girls.
Her 'Parks and Rec' character's eerie comment
Parks and Rec is another well-known series Hahn's worked on. She portrayed Jennifer Barkley, a campaign manager who arrives in Pawnee from Washington, D.C., to help Leslie's city council opponent, Bobby Newport, defeat her. Hahn reprised her role in the series several more times after the campaign ends.
But in her initial run, Hahn's character says something that aligns with Agatha Harkness. While attacking Leslie on Perd Hapley's talk show, she says, "I'm not saying that Leslie Knope is a dog murderer per se. I just think that her actions raise some questions. Like, for example, is she a dog murderer?"