'WandaVision': How Paul Bettany May Have Epically Trolled Marvel Fans With 1 Comment
Marvel Cinematic Universe actor Paul Bettany currently stars in WandaVision. The hit series has brought plenty of surprises for Marvel fans, including a cameo or two. However, one which Bettany teased weeks ago may have been his way of messing with fan expectations.
Actor Paul Bettany is Vision in the MCU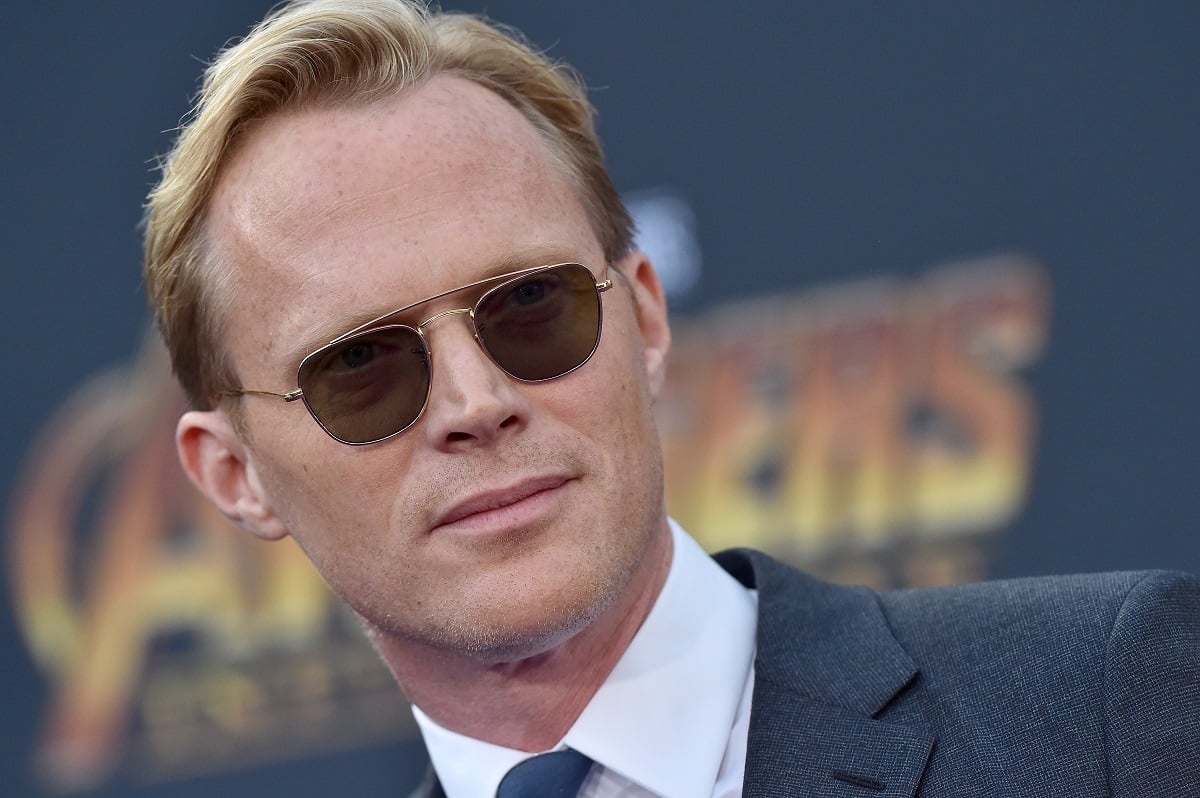 Bettany first voiced J.A.R.V.I.S. in Iron Man. The name, which comes from Tony Stark's childhood butler, stands for Just A Rather Very Intelligent System. J.A.R.V.I.S. assists the hero via his compound, as well as in each of his Iron Man suits. Bettany reprised the role in Iron Man 2, Iron Man 3, and The Avengers.
However, the actor's role changed in Avengers: Age of Ultron. The J.A.R.V.I.S. technology combined with the Mind Stone led to the creation of Vision, portrayed by Bettany. He reprised this role in two more Marvel films: Captain America: Civil War and Avengers: Endgame. 
He stars in 'WandaVision' on Disney+
For Marvel's first Disney+ series set in the MCU continuity, Bettany returned. Along with Vision's significant other, Wanda Maximoff (Scarlet Witch), he stars in WandaVision. The series begins with the two settling into a life of domestic sitcom bliss in Westview, NJ. But soon, the audience learns what's really going on.
Like Marvel fans, Bettany didn't expect to return to the MCU after Vision's Infinity War death. "My contract was up and I just died twice in Infinity War and I got a call from the boss [Kevin Feige] saying," Come see me in the office,'" he told Variety. "I looked at my wife and I think I'm getting canned."
The Vision actor continued. "I didn't want anybody to feel uncomfortable so I lead with, 'Look, I totally get it. It's been great. I've had a great run, guys.' They were like, 'Wait, are you quitting?' And I went, 'No, aren't you firing me?' They said, 'No, we're going to pitch you a TV show.'"
Bettany teased a 'very exciting cameo' in 'WandaVision'
Like any Marvel project, the WandaVision actors kept quiet about the show before (and as) it aired. But that didn't stop a few spoilers from making it into the mainstream conversation. "Truth is, of all of the characters we were trying to keep secret, a lot of them got out through leaks," Bettany told Esquire.
"There is one character that has not been revealed," the Vision actor continued. "And it is very exciting. It is an actor I've longed to work with all of my life. We have some amazing scenes together and I think the chemistry between us is extraordinary and fireworks on set."
Marvel fans think Bettany tricked them
Bettany's comments led to plenty of speculation amongst Marvel fans. Some cited major Hollywood stars from the '70s and '80s as possible contenders. After all, if the Vision actor "longed to work with" this person "all [his] life], they must be someone who's been around a long time.
However, there's another possibility. What if Bettany was actually referring to himself? "After this week's episode of #WandaVision, I have a theory about the actor Paul Bettany has wanted to work with all his life, and my theory is that Paul Bettany was being a sneaky jerk," posited Decider editor Alex Zalben.
This theory came from the WandaVision Episode 8 end credits scene. In it, S.W.O.R.D. Acting Director Tyler Hayward reveals his secret weapon: White Vision, a character from the comics. It seems as though Bettany may have trolled Marvel fans while teasing a showdown between his character and… his other character.