'Wandavision': Paul Bettany Uses a Stolen Vision Head To Terrify His Guests During the Holidays
Marvel's new Disney+ series Wandavision has been getting a ton of attention from the media and fans. The peculiar show stars Paul Bettany and Elizabeth Olsen, two actors who had starred in several previous Marvel movies including the Avengers and Captain America franchises.
Bettany, who plays the superhero Vision, has a unique look, as he a purple skin tone and a large gem wedged into his head.
Although Vision's unusual appearance might seem pretty normal to Marvel fans, it can be startling for those who aren't close to the franchise. In fact, the character looks so odd that Bettany uses a mold of Vision's head to scare his guests when they come over for New Year's Eve.
Paul Bettany stole a Vision death mask from a Marvel movie set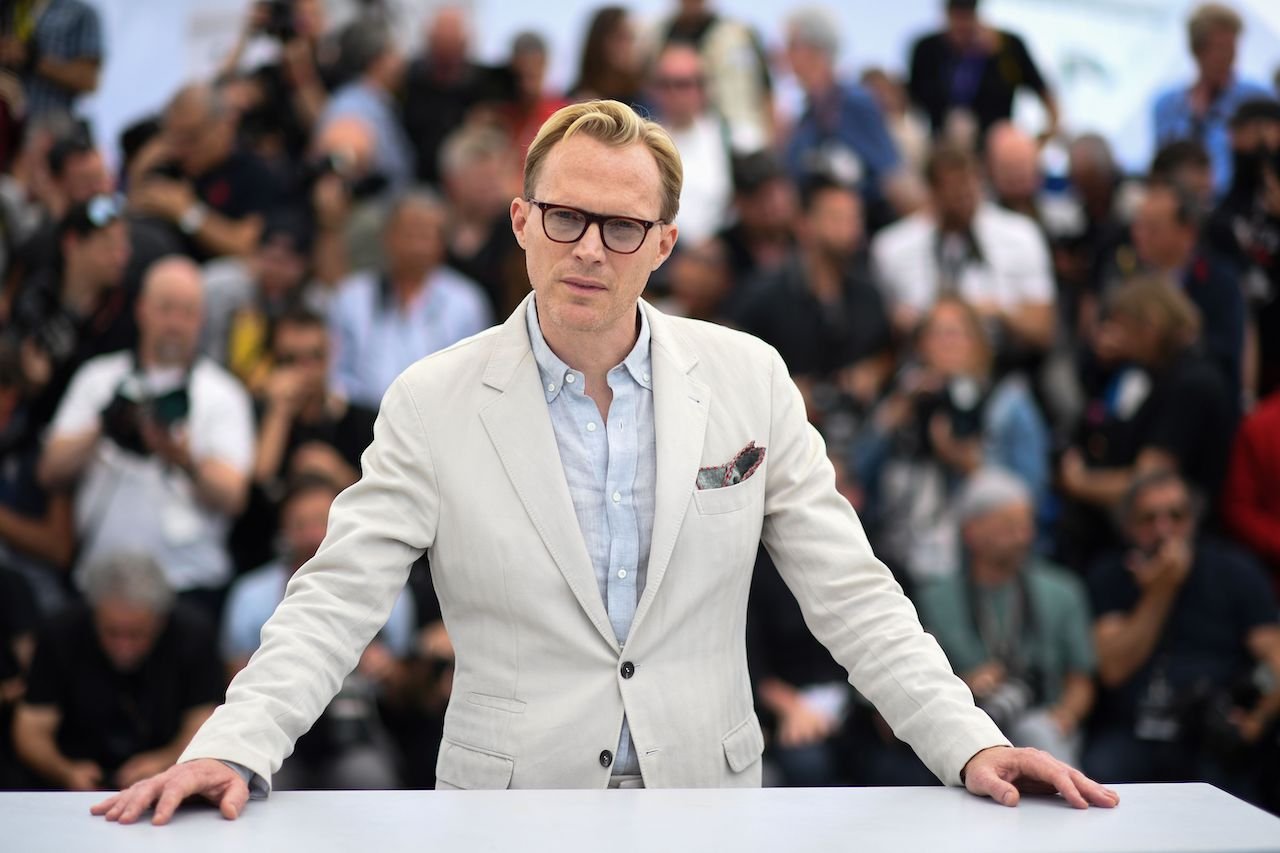 RELATED: 'Wandavision': Paul Bettany Has Some Interesting Answers For Fan Theories About Vision, Dr. Strange, and More
Bettany initially stole the Vision head while he was filming a prior Marvel film. According to a recent interview he did with BBC Radio 1, the death mask looks just like him, which is kind of creepy.
"They make this sort of death mask of me, and they make a sort of—a Vision head that is then painted and it has the thing … it has a mind stone … it just looks exactly like me, but with my eyes closed" Bettany said. "And it's really eerie because it looks exactly like me."
He uses it to scare his guests during New Year's parties
As strange as it sounds, Bettany also admitted that he likes to use the death mask to terrify his guests when they visit for holiday gatherings.
"I stole that and at New Year's we have loads of people come over with their families or whatever, and I will move it around to other people's rooms to frighten them."
Bettany likes to hide the head on his guests' beds, so they get a nice surprise when it's time to go to sleep.
"We have these bunk beds that have curtains, like on a train or whatever, and so if you put the pillows under a duvet and you put the head at the top and then you close the curtains, when somebody opens it they're like, 'Ah!'" Bettany added. "It never fails."
The 'Wandavision' star says putting on the costume has gotten easier 
Bettany's Vision costume has a tremendous amount of detail to it, and it used to require several hours in the makeup chair for him to put it on. However, the Marvel creative team has made improvements to it over the years.
"It has gotten easier, it's less claustrophobic," he admitted.
Nowadays, he has a lot more room to move and breathe, thanks to a few minor tweaks.
"It still starts under my eyebrows and goes all over the back, but my ears are free, I don't want to have to wear the big cowl, they just make that in post," Bettany said.
Wandavision is available for streaming on the Disney+ app.