'WandaVision': Did Sparky the Dog Actually Die?
Agatha was behind plenty of Wanda's Westview problems, the death of her family dog, Sparky, being one of them. Here's what we know about this adorable pet in Marvel's original series, 'WandaVision.'
Wanda's family included two children and, briefly, a dog named Sparky. Unfortunately, this dog met his demise before the end of Marvel's WandaVision season 1. 
What happened to this character from the Disney+ original series? Here's what we know about the Maximoff household and their pet.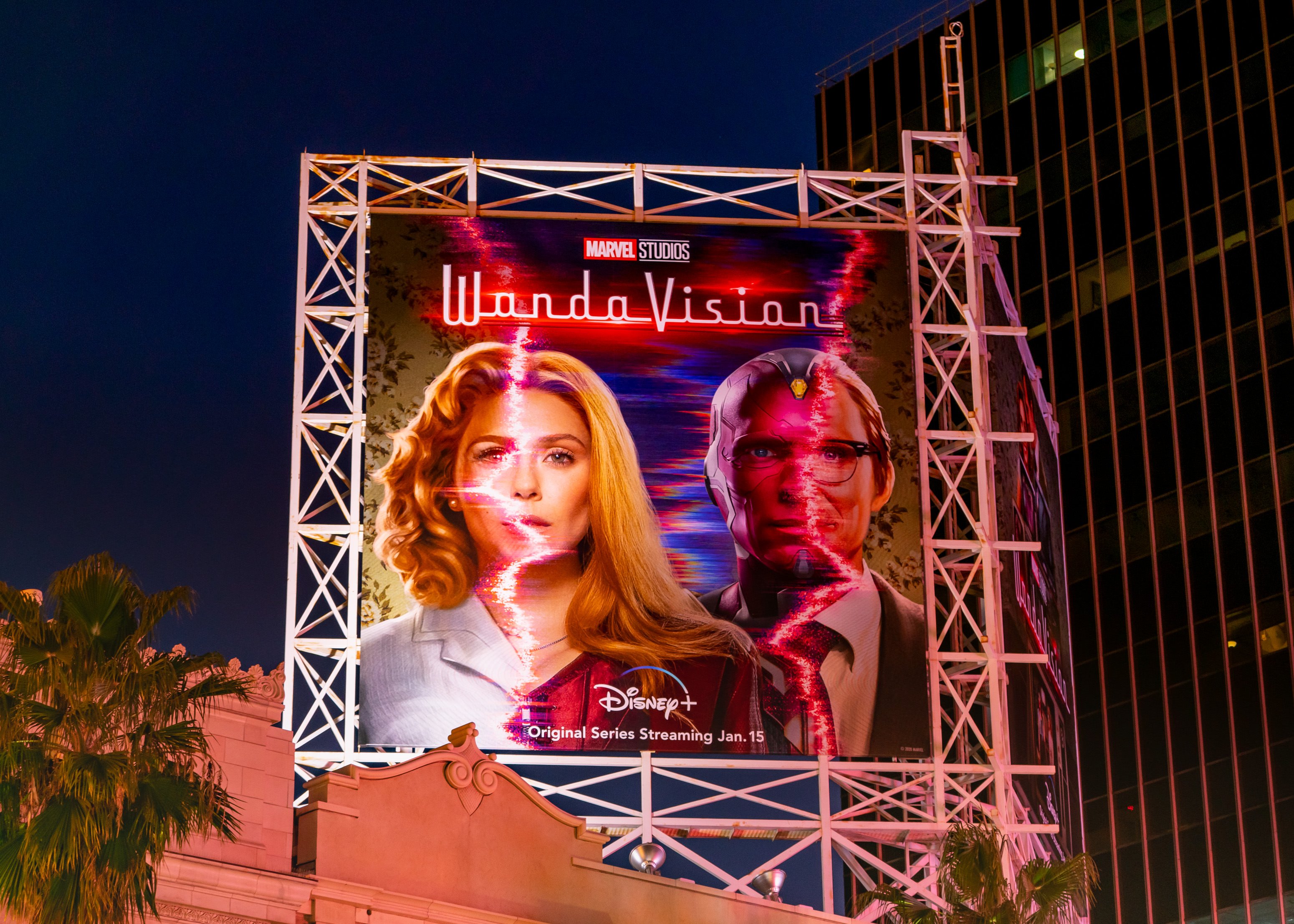 Marvel characters returned for the Disney+ original series, 'WandaVision'
They are an unusual couple. Wanda and Vision have a second chance at their relationship, thanks to the Disney+ series, WandaVision. In this sitcom-inspired world created by Wanda, the two have an opportunity to start a family. 
This Marvel original show featured Elizabeth Olsen as Wanda Maximoff, the Avenger who previously starred in movies like Avengers: Endgame and Captain America: Civil War. Paul Bettany portrayed Vision of Avengers: Infinity War. 
WandaVision also introduced fans to a few new characters. There was Agnes, who lived with her insufferable husband, Ralph. This series also included a small dog named Sparky, who the Maximoff family adopted for one episode of this Marvel series.
'WandaVision' featured a dog on episode 5, titled 'On a Very Special Episode…'
Billy and Tommy Maximoff first found Sparky outside of their home during the "On a Very Special Episode…" of WandaVision. After surprising their parents with the dog in the sink, Wanda and Vision eventually let them keep the pet. 
It was Agnes who came up with the name Sparky. Later, however, Agatha emerges with the dog wrapped in a banket. She said she found him in her azalea bushes. She had no idea what happened. 
Although this dog's appearance on the series was short-lived, it made an impression on Wanda's children. She had to teach them that although she is powerful, she can't bring people or animals back to life. (Vision was an exception, of course.) 
This death wasn't a coincidence. Whenever things went wrong for the Vision residence, there was another magical being behind it. That was "Agnes," who turned out to be a witch from Salem named Agatha. 
Agatha killed Wanda's dog, Sparky
Wanda initially believed Sparky's death was an accident. However, after revealing her true intentions, this character ended episode 7 by saying, "and I killed Sparky, too," as a reference to the Wicked Witch of the West from The Wizard of Oz.
It was Agatha who caused problems at the talent show and planted fake Pietro Maximoff on Wanda's doorstep. The reason behind this, she explained, was that she wanted to learn how Wanda made the Hex. She also wanted her powers, but Wanda eventually outsmarted the witch. 
New episodes of this Marvel show debuted on a weekly basis, with the finale premiering during March 2021. Season 1 of WandaVision is available on Disney's streaming platform, Disney+, as is the Marvel original series, The Falcon and the Winter Soldier.