How Did 'WandaVision' Star Paul Bettany and Johnny Depp Become Friends? A Text From the Marvel Actor Draws Criticism
As actor Paul Bettany's latest project, WandaVision, is due out in January 2021, it's not the best time in his career for a scandal to hit. Regardless, the Marvel star faces scrutiny following resurfaced text messages between himself and another franchise-favorite, Johnny Depp. Learn about their friendship here.
Bettany and Depp starred in 'The Tourist' together
Depp and Bettany ostensibly met on the set of the film The Tourist. The thriller, which debuted in 2010 — the same year Bettany reprised his voice role as JARVIS in Iron Man 2 — depicted the latter as a Scotland Yard inspector who will stop at nothing to find a tax-evading criminal (played by Depp).
The movie, which also starred Angelina Jolie as Depp's character's lover who works with the police, garnered a poor critical reception. Despite this, it faired moderately at the box office and even earned Golden Globe nominations for Depp and Jolie's performances. And, of course, it led to a friendship.
They worked on subsequent projects 'Transcendence' and 'Mortdecai'
Following The Tourist, Depp and Bettany worked on two back-to-back releases. First came 2014's Transcendence. The sci-fi thriller followed Depp's character, a scientist who suffers a fatal injury. His wife convinces his friend (Bettany) to upload his consciousness so he can live on via technology.
Another critical failure, Mortdecai, followed in 2015. Depp portrays the titular character in the action-comedy. This time, Bettany plays Jock Strapp, who dutifully waits on his employer. Once again, the movie was panned (and also a box office bomb).
Bettany defended Depp in 2016 amid scandal
In May 2016, Depp's then-wife, Amber Heard, filed for divorce. This came days after the two separated following reports of a domestic dispute. Heard was then granted a restraining order against Depp, as the media reported that he was responsible for the events that led to the 911 call.
Depp and his reps responded to the allegations against him. Additionally, character witnesses close to Depp spoke out. Bettany was among them. "known Johnny Depp for years and through several relationships," the actor tweeted. "He's the sweetest, kindest, gentlest man that I've ever known. Just saying."
Bettany later doubled down after a Twitter user replied, "Just because you get on well with someone, does not mean they are incapable of doing something horrific." " well that might be true, but I probably have MORE insight than say… Uh… You… Or all the other piranhas on the internet," Bettany answered.
Text messages between the actors surfaced in 2020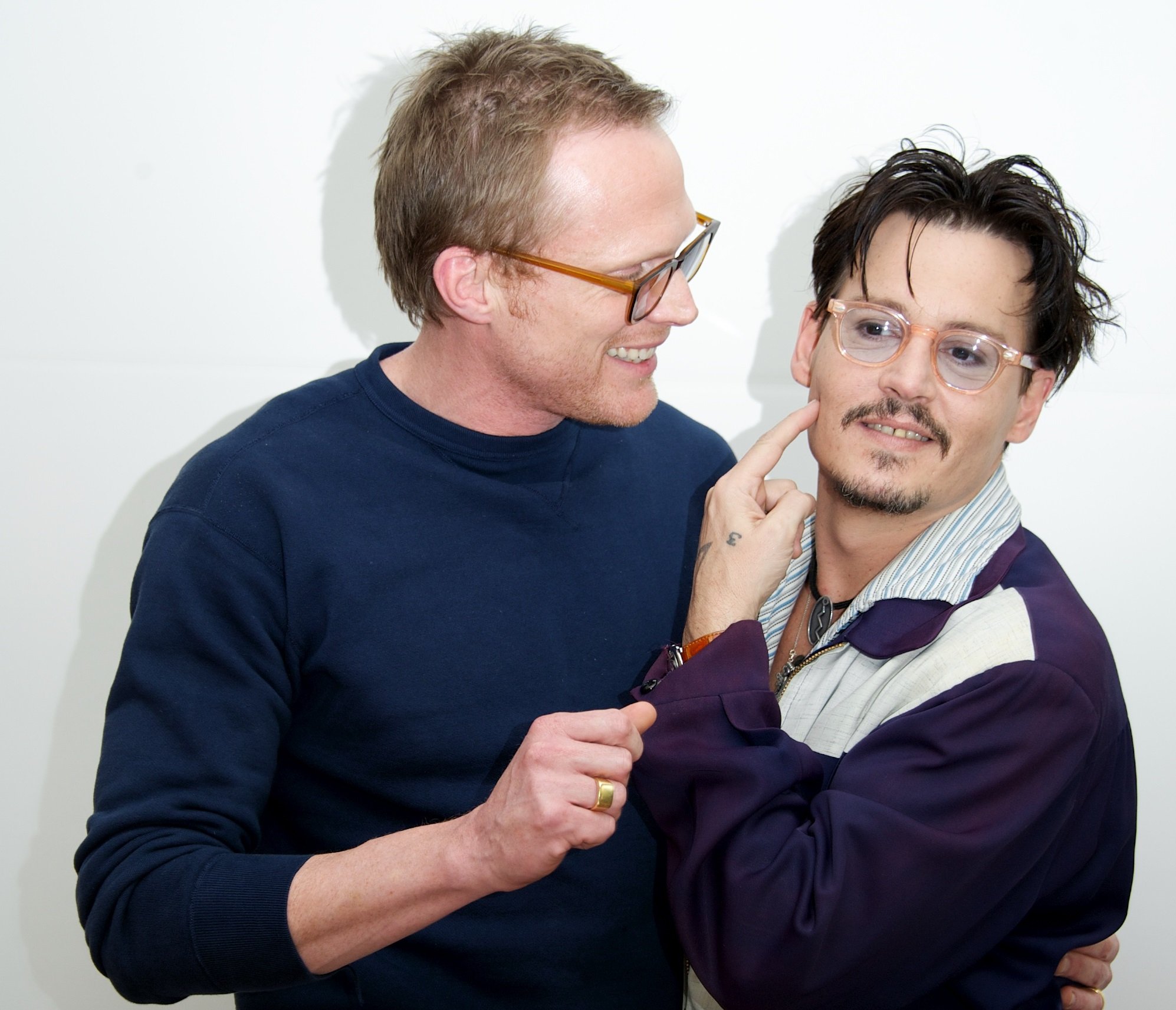 Depp's legal battle has continued for years. Though he and Heard divorced, Depp sued the U.K. tabloid The Sun for defamation over a headline calling him "a wife beater." During the 2020 trial, text messages from Depp were used in the case against him, some of which became public knowledge.
An exchange with Bettany was shared via a December 2020 the Hollywood Reporter article chronicling Depp's years of negative press. In the article, the author chalks Bettany's comments about Heard up to "taking it as a joke." Comedian Rhea Butcher responded, "how….did the writer read that and give bettany a benefit of the doubt on this."