'WandaVision' Theory: Scarlet Witch is Stuck in a Time Loop
It goes without saying that Marvel's WandaVision is the most mysterious series the studio has announced. Although the Marvel Cinematic Universe's stories are always shrouded in secrecy, WandaVision practically defies explanation.
Ever since it was announced last year, even its own stars have gone on about how they're not sure they understand it, but man, is it going to be great. 
It's no small wonder, then, that fans are breaking down WandaVision, analyzing it with the intensity that historians study ancient artifacts. Not only have fans analyzed every frame of the footage released so far, but they have come up with some of the most elaborate fan theories ever committed to Reddit.
What is 'WandaVision?'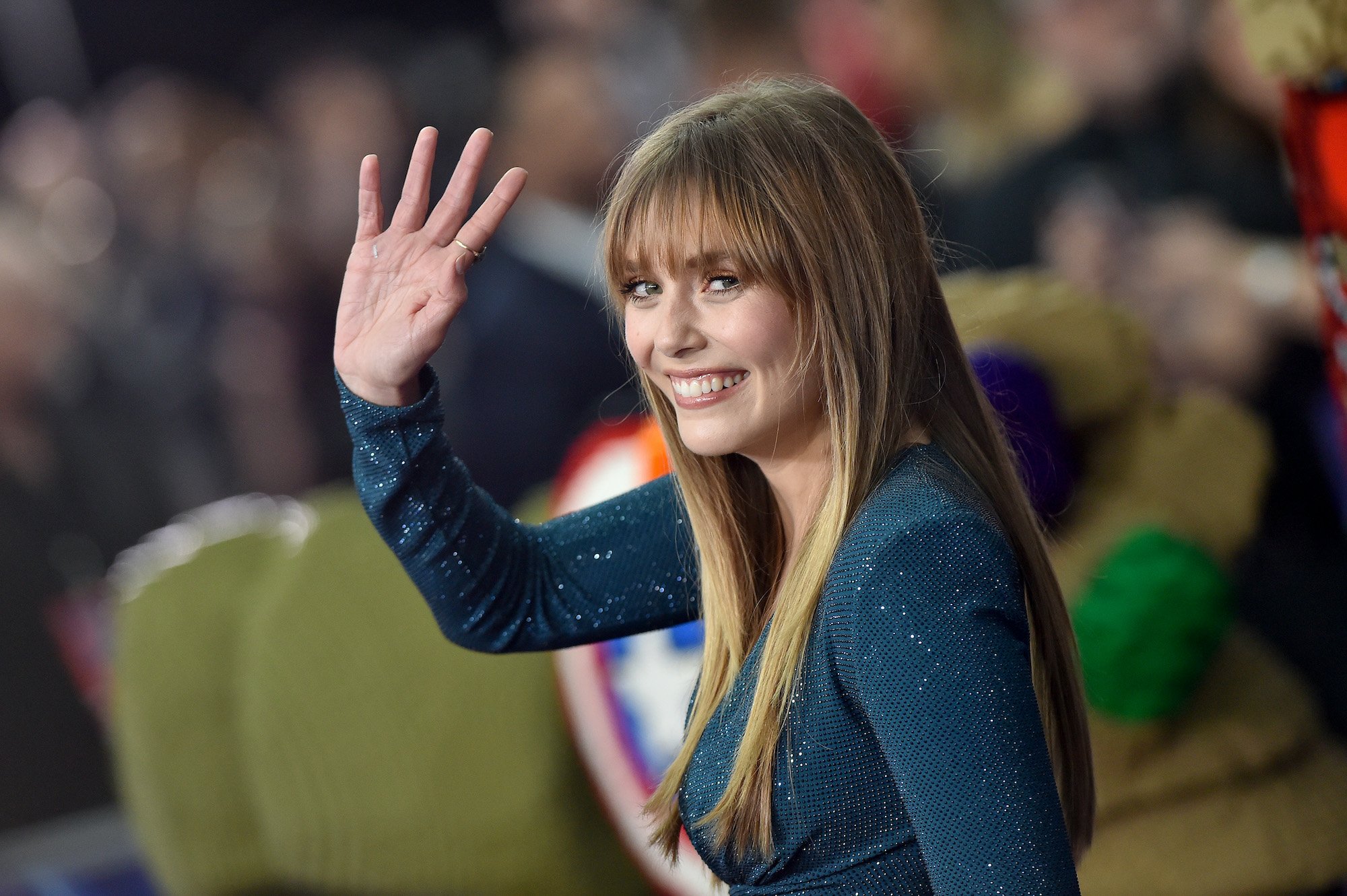 It's all right there in the title, which explains everything and nothing at the same time. In a nutshell, the series depicts what happens to Vision and Scarlet Witch in the aftermath of Avengers: Endgame.
Wanda is supposedly coping with the trauma of losing Vision, who died in Avengers: Infinity War, while Vision is a mystery simply because he's there. 
Granted, Marvel heroes have a habit of not staying dead, but Vision was one of the heroes who didn't come back to life for the final battle in Endgame. So how is it that he's engaged in domestic bliss with Wanda? And what's the deal with parts of it being in black and white, like an episode of Leave it to Beaver or My Three Sons? How in the world does this fit in with being superheroes?
Whatever it all means, its principal players can't wait for us to see it, and they probably can't wait to see it themselves to figure out what Kevin Feige and his collaborators have wrought. Feige, of course, has ridden herd on all of the MCU, but reportedly, this show in particular is his baby. So this is arguably the single most important movie or show of Phase Four.
What is the fan theory about Wanda?
RELATED: MCU: Did the End of 'Far From Home' Secretly Reveal the Plot of 'WandaVision'?
Related post url: 
One fan theory on Reddit about the show is so detailed that the full explanation would take up the rest of this piece, but boiling it down to the essentials, the theory suggests that Wanda is stuck in a time loop and is creating elaborate visions, if you will, to cope with the trauma of losing her love. The key part of the theory goes like this: 
"I think we will see a grieving Wanda going into the universes where Vision is still alive. Once There, she removes the alternate version of herself. She then impersonates that "version" of herself to live her life with Vision. Each time she does, it goes well for a while, hence the sitcom part, but inevitably it goes sideways. Either her deception is discovered, or her mere existence damages that universe's timeline too severely to stay.

So she starts again, supplanting herself in the same time in another universe. Like the movie groundhog day, she plays out the same events hoping that this is the universe where she and Vision can be together. Each episode, we would see the same series of events but set in a different universe"
Time loops are in
If the fan's theory is accurate, and other fans think it is, then WandaVision would become the latest in a series of time loop movies. In addition to the aforementioned Groundhog Day, there was also Tom Cruise's Edge of Tomorrow, alternately known as Live, Die Repeat.
There was the teen drama Before I Fall starring Zoey Deutch, and Happy Death Day and its sequel, Happy Death Day 2 U. The most recent example was the acclaimed comedy Palm Springs with Andy Samberg and Cristin Milioti. 
If the fan's theory is correct, it sounds like WandaVision follows a similar structure, but with more elaborate visuals. Edge of Tomorrow might have introduced the sci-fi action angle already, but WandaVision stands to up the ante, especially if it does still connect with the series Loki and with the movie Doctor Strange in the Multiverse of Madness. WandaVision has no definite premiere date but it's expected before the end of the year.