Is 'WandaVision' Viewership Suffering From Its Weekly Release Schedule?
Unlike many streaming series, Disney+ releases episodes of 'WandaVision' weekly. Does this help or hurt the show?
The Disney+ Marvel Cinematic Universe series WandaVision is the first of its kind. Fans tune in week after week to find out what Wanda and Vision are up to in their strange reality — not to mention what it may lead to in future MCU projects. But has this weekly release model affected viewership negatively?
'WandaVision' premiered on January 15, 2021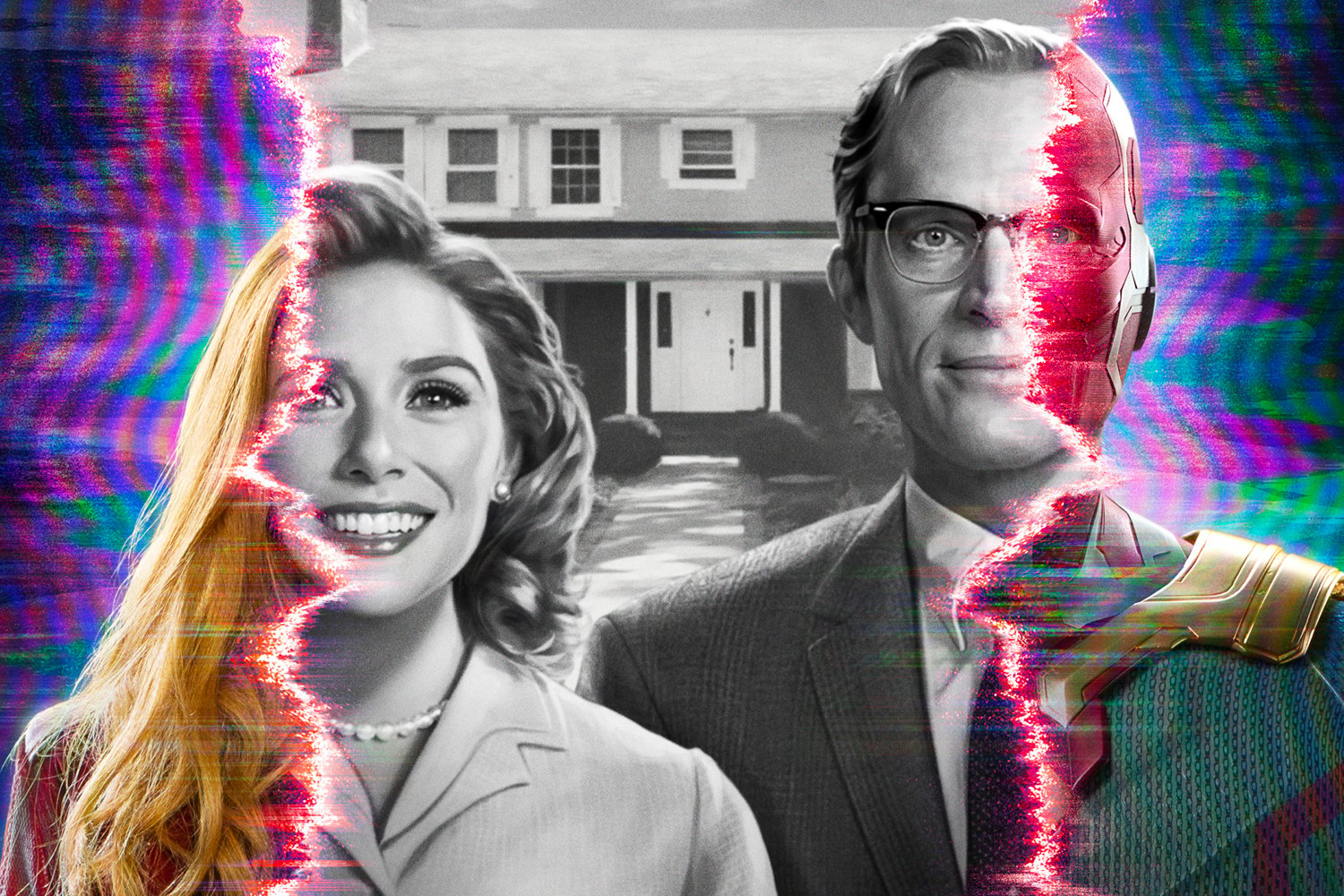 Marvel President Kevin Feige first announced WandaVision at San Diego Comic-Con 2019. Set to follow the Avengers Wanda Maximoff (Elizabeth Olsen) and Paul Bettany's Vision, further casting announcements at D23 revealed Kat Dennings and Randall Park reprising their MCU roles, with newcomers Kathryn Hahn and Teyonah Parris joining them.
The first two episodes debuted on January 15, 2021, making it the first Disney+ MCU show. In the series premiere, "Filmed Before a Live Studio Audience," Wanda and Vision act out 1950s/'60s-era sitcom hijinks. But something is amiss. The second episode, "Don't Touch That Dial," progresses further in time.
New episodes are released each Friday
Subsequent WandaVision episodes premiered on January 22, January 29, February 5, and February 12, 2021. In each, the audience sees Wanda and Vision dealing with their continually changing reality. Vision realizes that everything is not as it seems, while those on the outside try to figure out a way into Wanda's world.
As the audience learns more about Wanda and Vision's circumstances, so does the audience. There are occasional nods to the rest of the MCU, as well as the comic books on which the series is based. WandaVision even brought in Evan Peters, who portrayed Quicksilver in a Fox X-Men film, as a nod to the now-combined universes.
A weekly release isn't typical for streaming services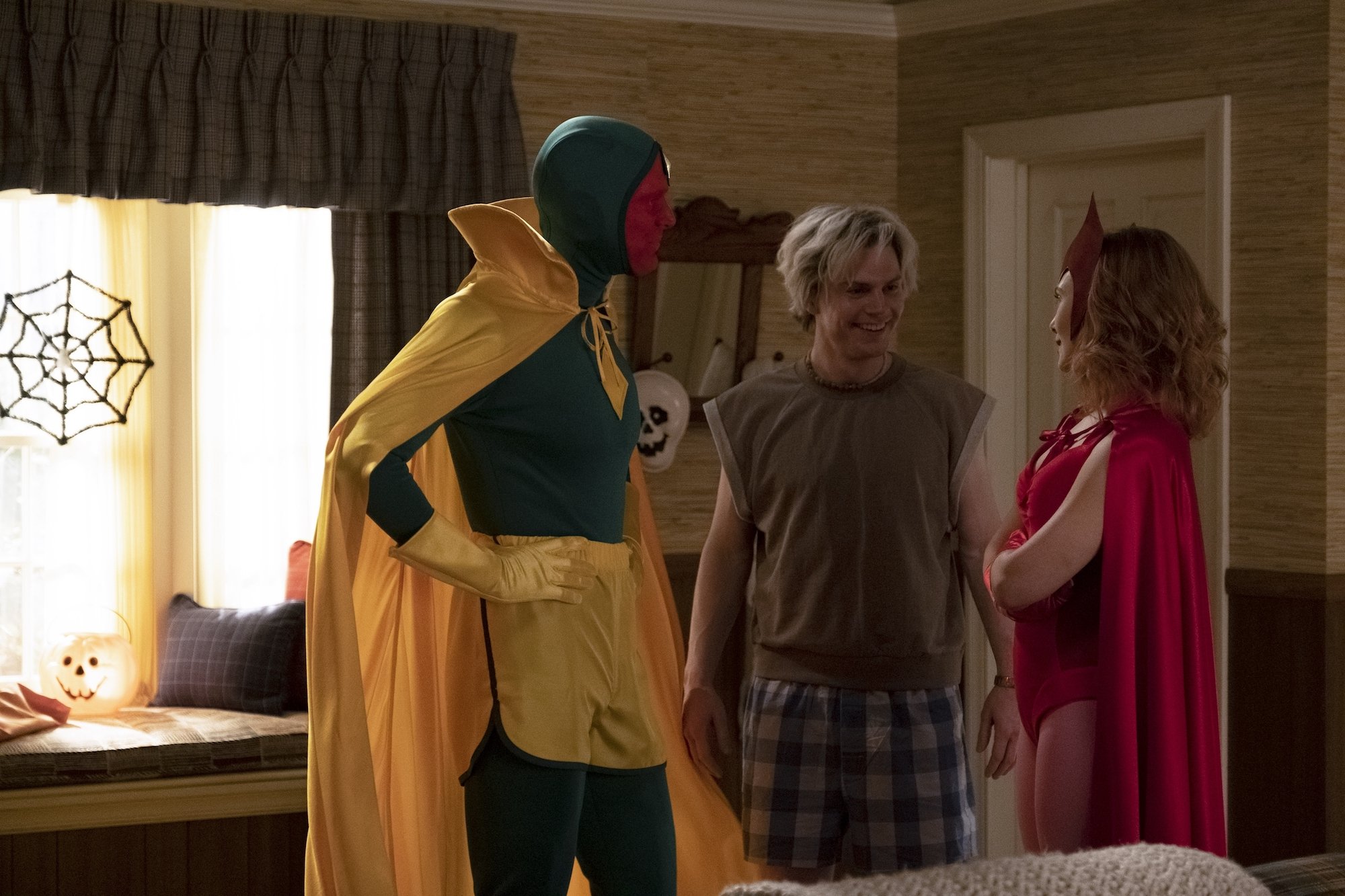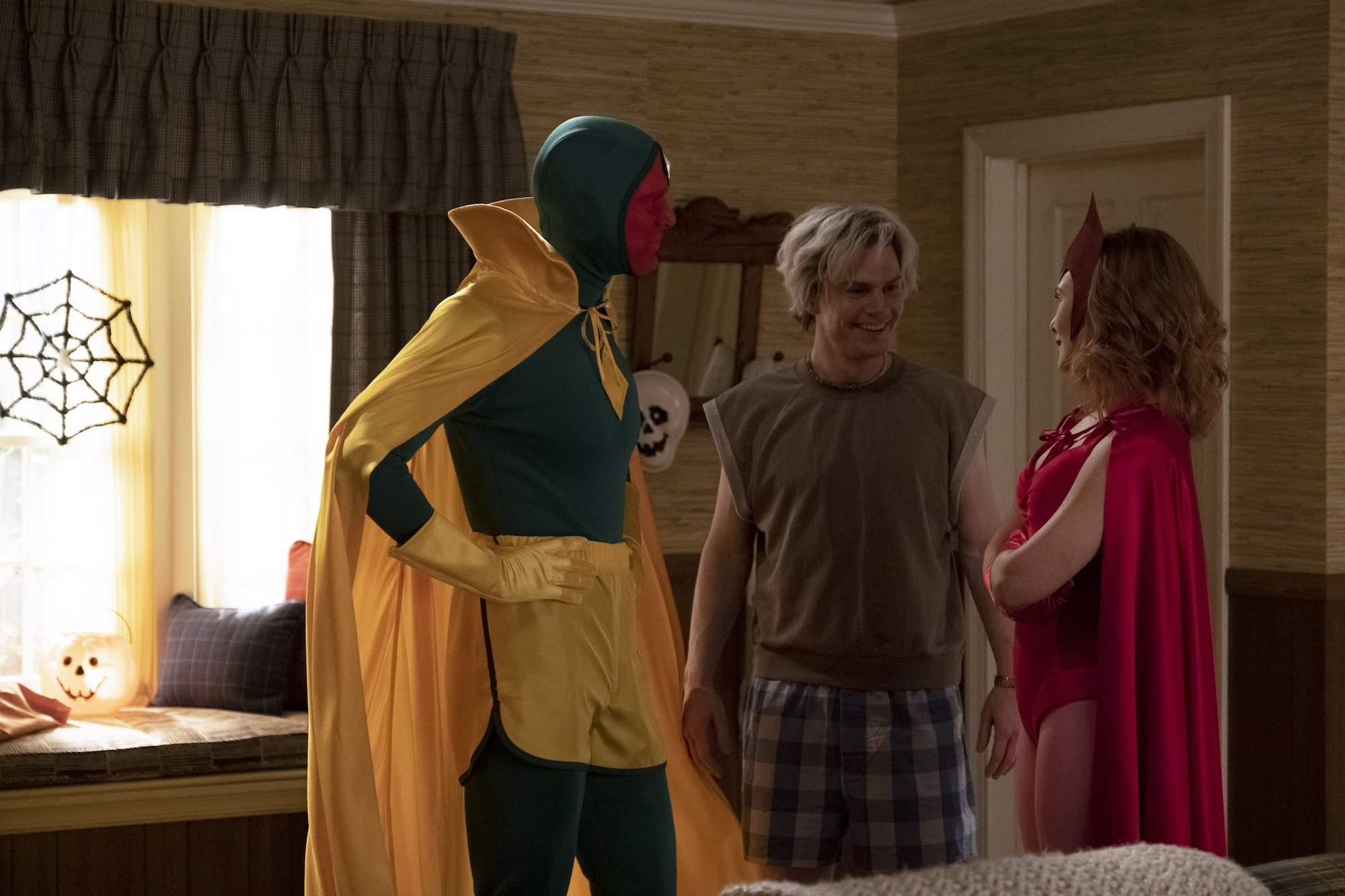 Since Netflix began honing its streaming model with its first original series House of Cards and Orange Is the New Black, viewers saw a shift from the typical weekly release schedule of broadcast TV. So Disney's choice to release WandaVision episodes in this manner struck some as strange.
"Aside from its weekly small-screen aesthetics, WandaVision still feels far too much like an inflated feature film that just keeps dragging out its story via inconvenient weekly installments," wrote IndieWire's Ben Travers in his review of episode 6, "All-New Halloween Spooktacular!" However, many critics disagreed.
'WandaVision' is the No. 1 series worldwide
Of course, what actually matters for a show's success is the viewership numbers. And the stats there are interesting. According to Forbes, WandaVison "finished sixth among original shows on Netflix, Amazon, Hulu, and Disney+ for the week of Jan. 11-17." And as of February 5, it became the "number one series worldwide."
"They really pop up at first but quickly trail off," Wade Payson-Denney, insights analyst, Parrot Analytics, told the publication of Netflix's binge model. "It's a quick hit for these streamers. With weekly release, we see popularity gradually build over time." In other words, WandaVision's schedule has worked in its favor.