Want to Become a Contestant on 'RuPaul's Drag Race?' This Expert Has the Exclusive Inside Scoop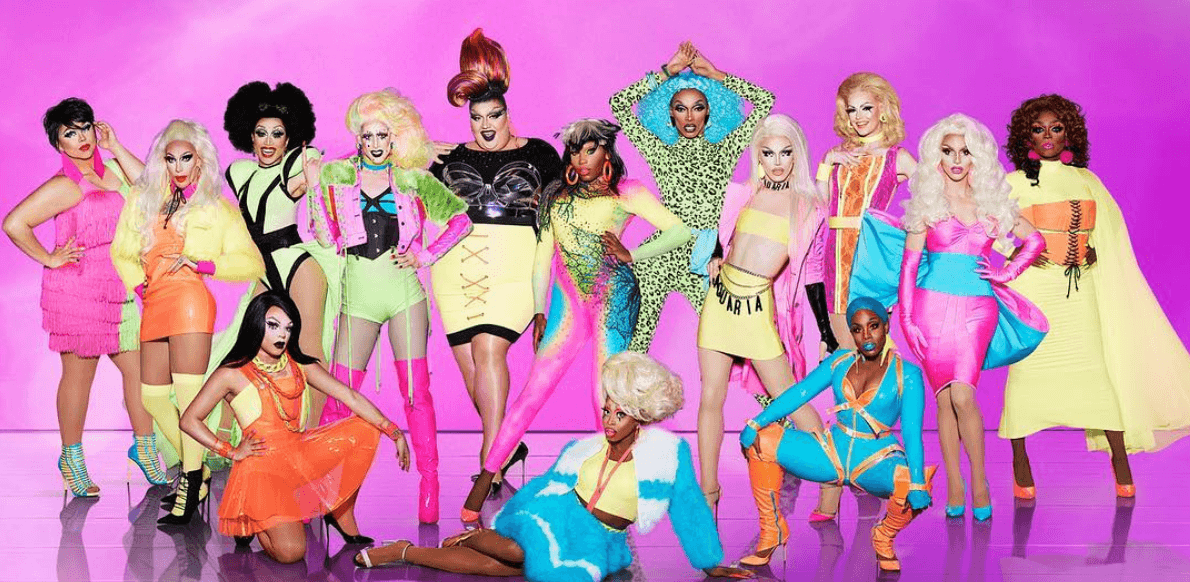 The business of drag is not just hot, it is completely on fire, thanks to the Emmy award-winning show, RuPaul's Drag Race. Drag performers are making bank and some have become millionaires after appearing on RPDR, Bob Taylor, social media team member for LRI Talent and Management tells The Cheat Sheet. "Performers used to struggle and live in poverty, making $100 a night," he recalls. "But now we're really seeing this business take off and RuPaul has certainly changed the face of drag."
With drag moving into the mainstream, competition to get on the show is pretty tough. "Selecting performers for each season can be totally subjective," Taylor explains. "RuPaul and casting agents personally, hand select each contestant." Which means you'd better bring your "A" game if you want a shot at being on the show.
Taylor has years of experience helping huge drag stars like Latrice Royale and Trinity Taylor, among others, build their brand. He spills the tea for how aspiring contestants can get noticed.
Have this important skill
Don't even consider applying if you can't sew. "Sewing is one of the most important aspects to getting on the show," Taylor reveals. Performers are constantly being challenged to create their own looks and costumes and gluing or taping ends up looking unprofessional. "Especially this late in the [drag] game," Taylor adds.
Most young performers may not have taken a sewing class in school, but still need to learn. "Many performers are self-taught or you can have a friend help you," Taylor explains. "Trinity Taylor had someone come over and teach her how to thread the needle and show her how to sew."
Identify your passion
Your video application is an open opportunity. Meaning, performers can do anything in their video so make sure you go with your passion. "You can do whatever you want in the video," Taylor says. "You can showcase your drag room, talk about life, talk about your career or your dreams."
Or, if you choose to do a lipsync performance, go with a RuPaul song, Taylor advises. What makes this process a challenge is "There is nothing specific they can tell you they are looking for," he says. "They just know it when they see it."
And be authentic
Taylor says authenticity in your audition video is probably the most important thing. Casting agents and RuPaul "Don't want you to make a video where you are pretending to be something you are not," he says. "You should look deep within yourself and let your talent, creativity and personal appearance come through."
Also, "Be who you are and show your personality," he adds. "Show you can be fun!" Remember, RuPaul and casting agents don't know who you are (yet). So put your best drag foot forward and think about how you'd like to be introduced. A number of famous queens like The Vixen, Chad Michaels and Blair St. Clair echoes Taylor's advice according to their Logo interviews.
Additionally, don't hire a glam squad to refine your video submission. "Be private because the show producers don't want your video audition in circulation."  Audition clips are often featured on the show so producers prefer exclusive rights.
Be prepared for this if you are selected
Contestants live in a totally sequestered environment during the six weeks the show is in production, Taylor says. "You go from the hotel to the studio and back every day. You have no phone, T.V. or radio. When you aren't in production, your time is spent learning the lip sync to the music or working on looks for runways."
The environment can be extremely intense and stressful. Contestants don't have contact with their families or loved ones during that time, which can be challenging.
Check out The Cheat Sheet on Facebook!