'WAP' and Nine Other Music Videos Featuring Kylie Jenner
Cardi B and Megan Thee Stallion's "WAP" music video continues to break the Internet, but many upset fans are still questioning why Kylie Jenner made a cameo in the video.
A petition to have her removed from the video took off, and a source close to the makeup mogul revealed that she's "bothered" by the negativity but trying not to let it get to her. "WAP" is far from the first music video Jenner has appeared in, however.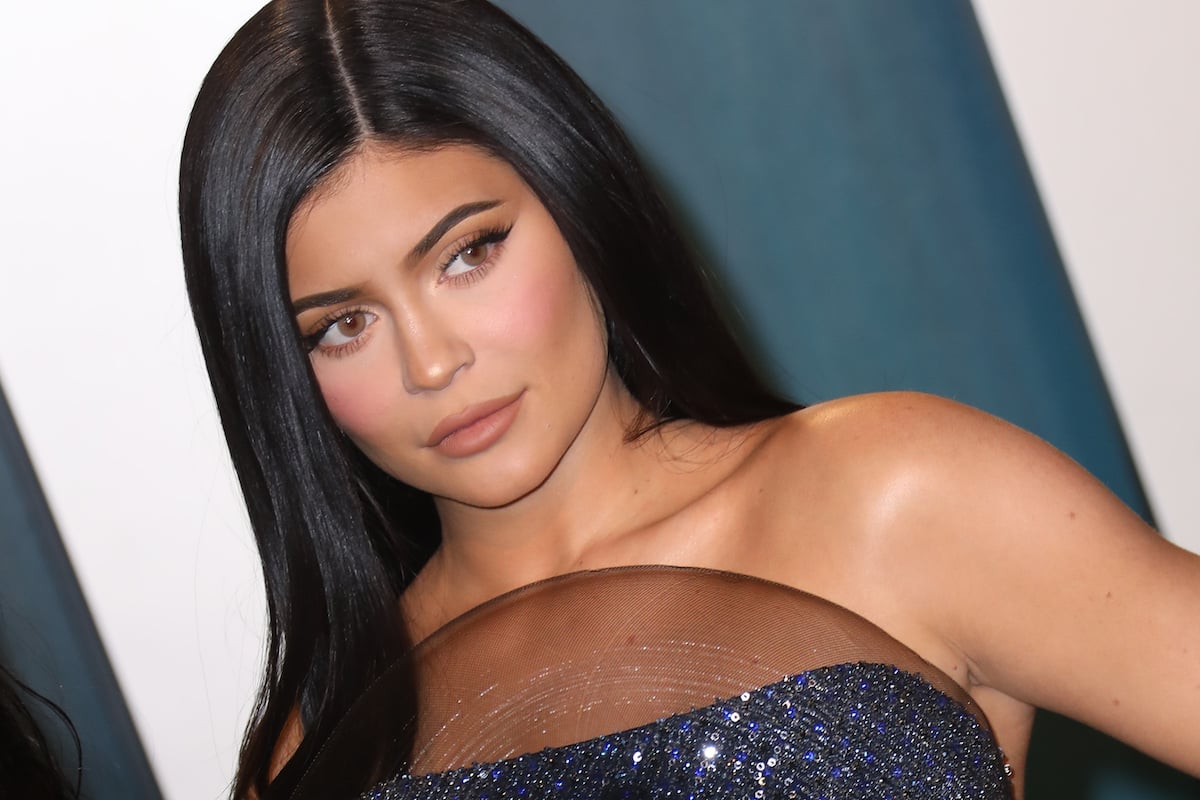 'Recognize' by PartyNextDoor and Drake
Jenner's first of two appearances with Canadian rapper and singer PartyNextDoor came in 2014 in his "Recognize" video. Appearing alongside none other than Drake, Jenner plays one of the "b*tches" that PartyNextDoor sings about, and helped add a little more star power to an already popular collaboration.
'Come and See Me' by PartyNextDoor
Jenner teamed up with PartyNextDoor again two years later for his "Come and See Me" video — only now, instead of playing a simple background character, Jenner was in the starring role as PND's love interest. As a beautiful young woman living in a luxurious house, it was an easy role for Jenner to step into, and their final kiss in the rain was a satisfying ending to PartyNextDoor's pleading.
'Find That Girl' by The Boy Band Project
Jenner made her first music video appearance in 2013 when she played one of the love interests in the video for "Find That Girl," a song by the then-new pop group The Boy Band Project. The video follows the group into a masquerade party as they sing to the girls that they're after, with Kylie being the last girl for one of them to dance with.
'Blue Ocean' by Jaden Smith
For many years, Jenner was in the Smith-Pinkett family orbit as a longtime friend of Jordyn Woods, who was a mutual friend of the family. When Jaden Smith released his video for "Blue Ocean" in 2014, rumors had already been swirling that the two were an item, and her role in the video as his love interest only stoked those flames even more.
'Dope'd Up' by Tyga
By the time Jenner began her three-year relationship with rapper Tyga, her transformation into a video vixen was nearly complete. The visual for "Dope'd Up" was Tyga's take on Michael Jackson's classic "Thriller" video as he takes his girlfriend to the movies, though it lacks the choreography that made the original so iconic.
'Stimulated' by Tyga
"Stimulated" showed a much softer side of Tyga and Kylie Jenner's relationship than "Dope'd Up." Filmed at a beautiful home overlooking the ocean, the video portrays Tyga in more intimate moments as he works on writing songs and spends time with Jenner, breaking "rapper's girlfriend" stereotypes that make little room for real displays of emotion.
RELATED: Fans Say Kylie Jenner Doesn't Look Human Anymore
'I'm Yours' by Justine Skye & Vic Mensa
Kylie Jenner isn't the only familiar face in Justine Skye's music video for "I'm Yours;" along with her sister Kendall Jenner and former friend Jordyn Woods, Kylie appears alongside model Shaun Ross, actor Keith Powers, and future partner and father of her child Travis Scott.
'Stop Trying to Be God' by Travis Scott
Jenner became a video vixen once again when she made a cameo in "Stop Trying to Be God" from Scott's acclaimed 2018 album Astroworld. As Scott's golden angel holding a lamb, she could've been giving a nod to their newborn baby Stormi.
'Stuck with U' by Ariana Grande & Justin Bieber
Despite Ariana Grande and Justin Bieber's monumental joining of forces for their ballad "Stuck with U" that topped the Billboard Hot 100 chart earlier this year, the duo wasn't able to film a proper video as a result of the COVID-19 pandemic. Instead, fans and various celebrities contributed their own homemade videos of them singing and dancing along to the song. Jenner appears alongside her sister Kendall as they laugh about being "stuck" together.
'WAP' by Cardi B & Megan Thee Stallion
It's possible that this Jenner music video appearance has received the most attention — and the most flack — because of the attention and flack the video received itself. "I wanted a lot of different females, not just female rappers," Cardi B said of the video's casting. "Why did I put Kylie on my music video? She treated my sister and daughter so lovely at her kid's bday party."