Could There be a War Machine and Captain Marvel Team-Up After This Twitter Post?
After saving the universe, there's sure to be a friendship or two that emerges. Recently, actors Brie Larson and Don Cheadle interacted on Twitter and fans are dreaming of future movies starring their characters. Will there be a Captain Marvel and War Machine ever team-up? Are fans cheering on a romance between the Avengers?
Here's what fans are saying about these superheroes on social media.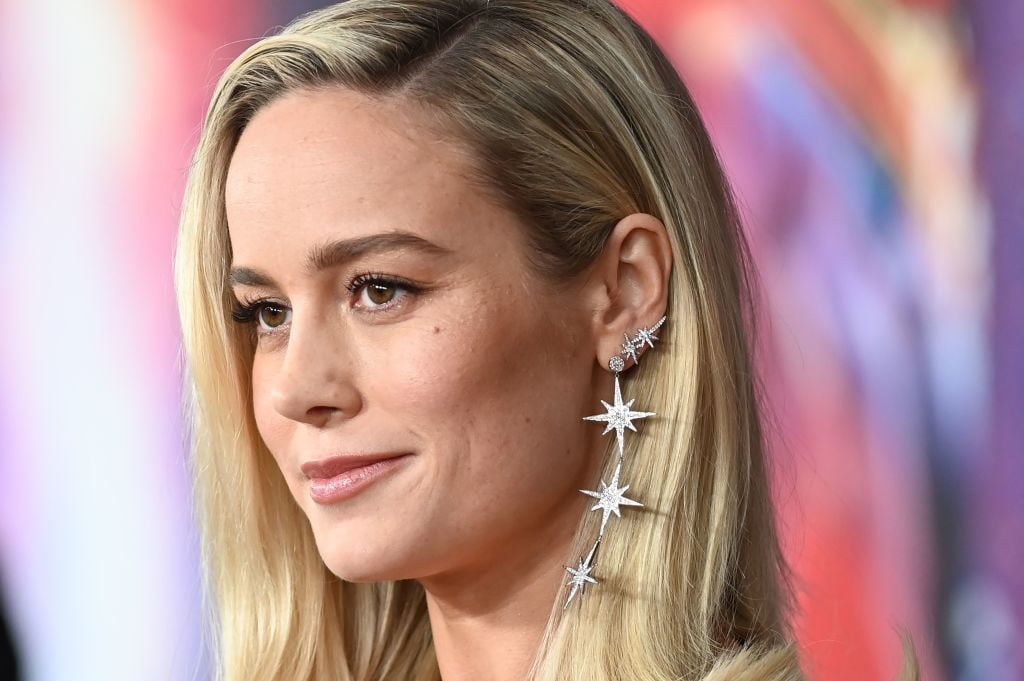 Avengers actors Brie Larson and Don Cheadle wrote messages to each other on social media
It's been a few months since War Machine and Captain Marvel defeated Thanos in Avengers: Endgame. Turns out, the Avengers are friends on and off-screen. On Christmas Eve, Don Cheadle shared a picture of himself with Captain Marvel actress, Brie Larson, on Twitter. The caption read "why you be copying…?
Brie Larson responded, "That's easy – I wanna be more like you!"
Of course, who doesn't want to be more like Don Cheadle? After this interaction, some Marvel fans raced to social media, sharing their love for the actors and their recently-released Avengers movie. Could there be a potential War Machine and Captain Marvel team-up? Some viewers hope so, sharing comic book clippings and the duos' "ship" name.
"CarolRhodey rights, nothing will beat ValCarol rights, though," wrote one Twitter user.
"Any War Machine/Captain Marvel shippers remembering a certain comic book relationship," said another Twitter user. However, a Captain Marvel-War Machine-related film has not yet been announced by Disney.
Marvel is working on spin-off series' for characters like Wanda, Vision, Loki, Falcon, and the Winter Soldier
Thanks to Disney+, there will be plenty of team-ups inside and outside of the Marvel Cinematic Universe. The original series, Falcon and the Winter Soldier is currently in production and is set to premiere on the streaming platform sometime during 2020.
New television shows, including The Eternals, are also set to release exclusively on this streaming service. There will be new characters, like Ms. Marvel, and fan favorites who have since died at the hands of Thanos. (We're looking at you, Loki and Vision.)
There's no word regarding if and when Captain Marvel and War Machine will appear in a Disney+ original television series. However, fans look forward to seeing them in future Marvel movies, including a sequel to Captain Marvel.
Will there be a 'Captain Marvel' and 'War Machine' team-up in the future?
Fans may be seeing Captain Marvel sooner than expected. At the 2019 San Diego Comic Convention, Disney announced they would premiere a Captain Marvel sequel. However, the movie will not be released for at least another year, as Brie Larson stated she did not know when the sequel would begin filming, according to Cinema Blend.
The next Marvel movie to premiere in theaters is the Black Widow movie, featuring Avengers alumni, Scarlett Johansson. There's no word whether War Machine will appear in this upcoming superhero flick. Other Marvel movies, including Avengers: Endgame and Captain Marvel, are available on Disney+.
To learn more about this streaming service and to subscribe, visit their website.