Inside the Plane Crash That Claimed the Life of Aaliyah
On the 18th anniversary of Aaliyah's untimely death, we're answering a popular question.
The world has never really come to grips with the loss of R&B star Aaliyah. In her heyday, it seemed like the Grammy-nominated singer was destined for a long career, having made the leap from music to modeling and acting. But, unfortunately, she died tragically in a 2001 plane crash in the Bahamas.
As Aug. 25 marks the 18th anniversary of the singer's untimely death, fans might find themselves asking questions about the moment. Below, find everything we know about the crash and her life after death.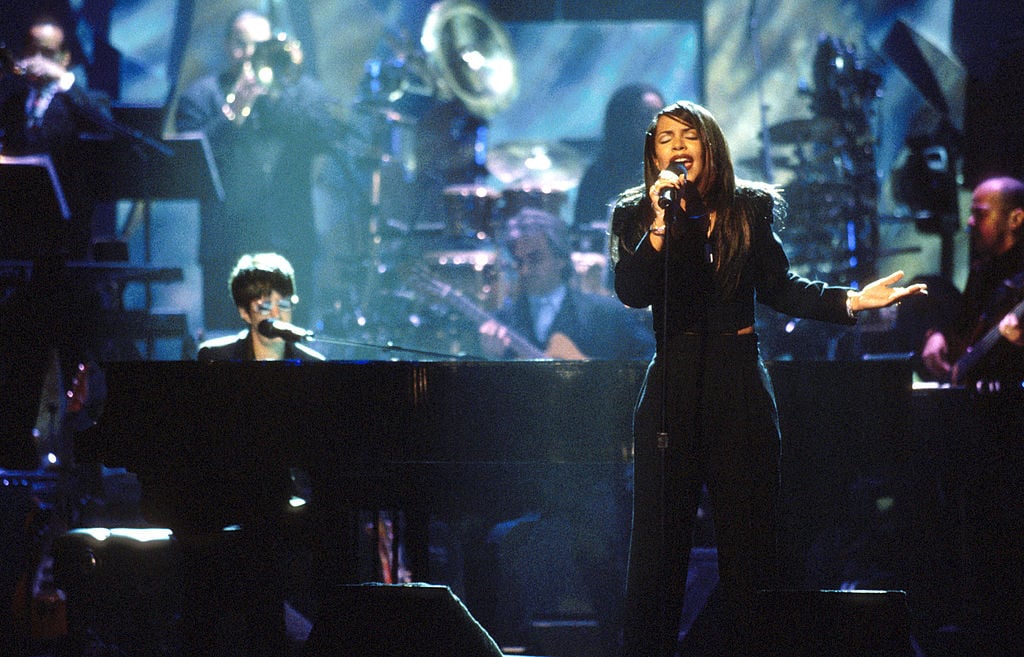 A closer look at the plane crash
Aaliyah had been on her way back to the United States after filming the music video for "Rock the Boat" in the Bahamas when her plane crashed, killing the 22-year-old singer and over a half-dozen others. There were no survivors.
"An eyewitness said the plane lifted off, climbed steeply into the air, then shortly after banked to the left and ditched into the bushes," a law enforcement official told Reuters at the time (via Entertainment Weekly). "On impact, the plane burst into flames; some of the persons on board were badly burned."
Later, news broke that the plane had been overloaded by hundreds of pounds. Additionally, the pilot was reportedly not authorized to fly the aircraft and had traces of cocaine and alcohol in his body. 
Aaliyah's family would eventually reach a settlement in a negligence lawsuit against the plane's operator, its owners, and others, People reports.
Even if she'd survived, Aaliyah reportedly would have had little chances of recovery
Pathologist Dr. Giovander Raju performed Aaliyah's autopsy, which determined that she died from "severe burns and a blow to the head." According to Billboard, Raju also noted that Aaliyah "suffered generally from a weak heart." 
"Aaliyah went into such a state of shock, even if she had survived the crash, recovery would have been near impossible," Raju said during a coroner's inquest on Nov. 17, 2003.
Aaliyah's funeral took place on Aug. 31, 2001, in New York. Fans lined up throughout the streets to watch as her body was carried to St. Ignatius Loyola Roman Catholic Church in a white, glass-paneled carriage drawn by two white horses. Several celebrities attended the service, including P. Diddy, Mike Tyson, and Lil Kim.
Aaliyah lives on
The singer is forever immortalized by her music catalog. It includes the widely successful albums Age Ain't Nothing but a Number (1994), One in a Million (1996), and Aaliyah (2001). 
Unfortunately her uncle, producer Barry Hankerson, reportedly has her discography on lockdown, so fans can't stream most of the music. However, you can catch some songs on YouTube. 
With any luck, fans will also be able to hear some of her unreleased music soon. Aaliyah's former collaborator, producer Timbaland, said in 2015 that a "sneak peak" of unreleased music was on the way. 
As of writing, it's unclear if he still intends to put out the tunes. But, in the meantime, entertainers like Drake and Chris Brown have been keeping Aaliyah's memory alive by using her vocals in their songs.
Aaliyah also left behind a film legacy. She had parts in a couple major flicks, including Romeo Must Die (2000) and Queen of the Damned (2002).
You can read more on the singer here.
May she continue to rest in peace.