Was Ansel Elgort Dating Violetta Komyshan in 2014, at the Time of His Alleged Sexual Assault?
Baby Driver and Divergent star, Ansel Elgort was recently accused of sexually assaulting a 17-year-old girl in 2014, in a claim that has yet to be substantiated. However, because the actor has been in a relationship with dancer Violetta Komyshan for years,  many are wondering if he was dating her at the time of the alleged assault.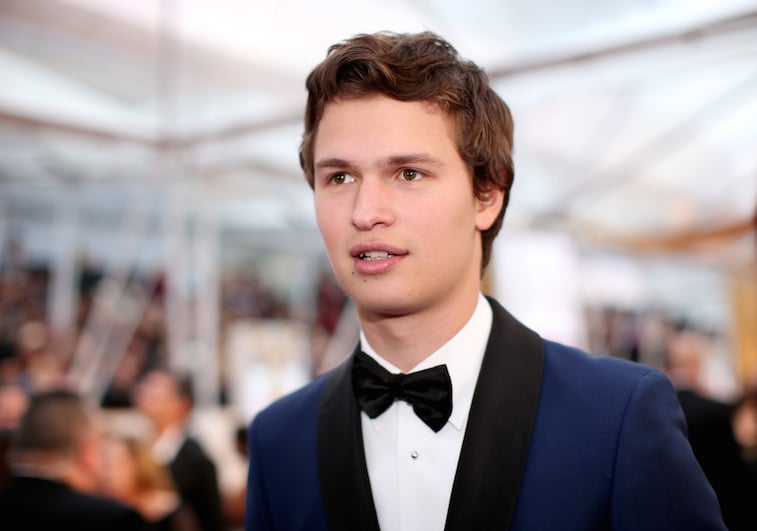 Ansel Elgort is accused of sexual assault 
On Twitter, a user named Gabby, who has not identified her full name, posted a lengthy message about Elgort, claiming he sexually assaulted her in 2014. Under the handle @itsgabby, which she says is a fan account that has changed owners over the years, she shared details and pictures, claiming she met him as a fan through Snapchat. 
"Ansel Elgort sexually assaulted me when I was 17," she alleges in the now-private post. She alleges that Elgort, who would have been 20 at the time, knew she was 17, and asked her for nude photographs, as well as joining him in a threesome.
As of the publishing of this article, her story has not been investigated or corroborated, and she has since made her Twitter account private. Elgort has not responded to the allegations. 
RELATED: Everything We Know about Director Edgar Wright and Star Ansel Elgort's 'Baby Driver 2' So Far
Ansel Elgort and Violetta Komyshan are high school sweethearts
Elgort has been with his high school sweetheart, Violetta Komyshan for over eight years. In a 2017 interview with Cosmopolitan, the dancer revealed that they met while attending LaGuardia High School of Music & Art, and started dating at the end of her sophomore year. The same year, on his Instagram page, Elgort shared a series of pictures of Komyshan, with the caption, "I've been obsessed with Violetta since high school." 
But when talking to the Times UK in 2019, Elgort revealed that he was interested in having an open relationship. He said that while dating Komyshan, he'd like to fall in love with other women without making it about sex.   
"I could be done sexually with my girlfriend," Elgort said.  "I think we've been pretty clear that I want to feel free to fall in love with people and that should be open, but sexually it can be closed off — There will probably be some sort of chemical thing at some point that you can't help, but you just have to be disciplined and not be a f*** — We're primitive beings."
As of Valentine's Day 2020, Elgort and Komyshan were still sharing pictures of each other on social media, indicating they are still very much a couple. 
They broke up briefly in 2014 
In 2014, the same year Elgort is being accused of sexual assault, he and Komyshan went through a brief breakup. This was around the time Elgort's movies, A Fault In Our Stars and Divergent were released, which kept the actor's schedule full. But in 2015, the two got back together.
"I was doing OK," Elgort said in 2015 when talking to Details Magazine about his time away from Komyshan. "But I knew something was missing, and I was like, 'Oh, that's love.'"
It's unclear if Elgort dated anyone else while he was broken up with Komyshan in 2014, but he may have to open up about that time now that questions are being raised. And hopefully soon, the actor will provide a response to the sexual assault allegations he's being accused of.