Was Robyn Crawford's Bad Blood With Bobby Brown the Reason She Quit Being Whitney Houston's Assistant?
As she continues to promote her new memoir, A Song for You: My Life with Whitney Houston, Robyn Crawford recently stopped by Red Table Talk to share more about her friendship with the late singer.
While sitting down with Jada Pinkett Smith, Crawford shared some more insight into Houston's tumultuous relationship with ex-husband Bobby Brown.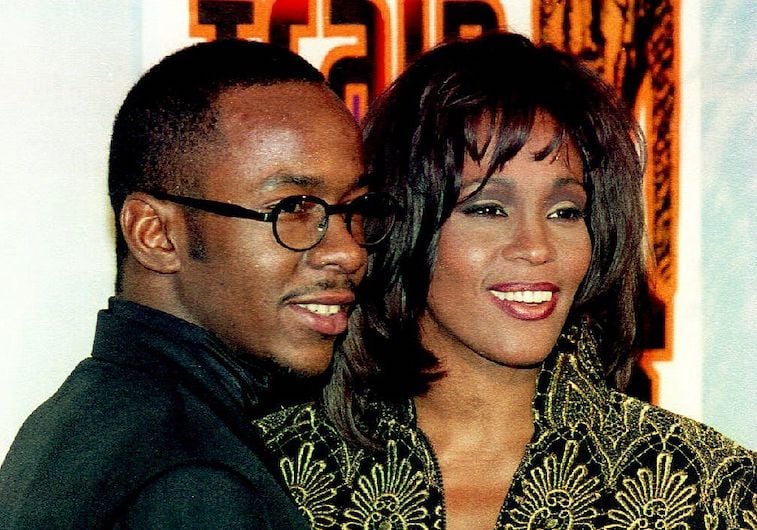 With the couple's volatile relationship playing out in the public eye, this caused tension between Crawford and Brown, who were rumored to have never gotten along.
As tensions grew stronger, many people have wondered over years if Brown was actually the reason Crawford quit being Houston's assistant?
Crawford supported Houston and Brown's marriage but was uncomfortable with the behaviors she witnessed
After many years of maintaining her silence, Crawford is finally opening up about her close friendship with Houston.
A few days following the release of her book, the best friend of the late singer is continuing to spill more details on Houston's life that not many people knew about.
During a recent appearance on Red Table Talk with Jada Pinkett Smith, Crawford takes time to open about the singer's tumultuous marriage to R&B singer, Bobby Brown.
Though she was supportive of her friend marrying Brown, Crawford admits that she had reservations about this marriage.
Although she was happy for her friend, many people were convinced that there were ill-feelings between Crawford and Brown, which ultimately led to physical altercations.
"There were no everlasts, shorts or gloves ever," Crawford admitted. "He did get in my face a couple of times for something foolish. He never came to me and asked me anything about, concerning my past with Whitney."
While there was never any physical violence between the two, Crawford went on to confess that there were volatile situations between Houston and Brown.
"I know that when she came back from her honeymoon and she had that gash on her face," Pinkett Smith says. "Did she ever explain to you how that gash got there?"
"I asked her, 'I threw a glass against the wall and it shattered and I got cut,'" Crawford says Houston replied. "But the cut was from here to there, about three, four inches long. Flying glass doesn't do that. But I never pressed her."
"The more I saw and heard and the messier it got, I thought she'd get tired of it," Crawford explained. "Whitney had a lot of pride and a strong will. But every time I thought that'll be it, it wasn't."
Crawford finally reached her breaking point
As the years passed and Houston's tumultuous relationship with Brown continued, Crawford recalls witnessing this marriage reach a point of no return.
"Whitney went to surprise Bobby in Atlanta," she shares. "After knocking on his door several times, out comes Bobby in a rage saying, 'I don't want you here,' and he spit in her face."
With the physical abuse continuing, Crawford found it hard to watch her friend go through this as well as deal with Brown's explosive behavior.
While Crawford continued to stand by Houston's side and be a good friend, it was all becoming way too much for her.
Later on in the episode, Crawford admits that the singer's marriage and the constant drug use was getting worse and her patience was wearing thin.
"We went out to Los Angeles. It was just cancellation after cancellation, the firing at the Oscars and Bobby was traveling with us which never makes it easy," she recalls.
Though it's always been speculated that Brown was the reason Crawford left Houston's inner circle, she revealed that there was a lot more to it than that.
"I purchased George Michael a button down black shirt since we had cancelled three sessions with him, just a kind gesture," she explained. "Bobby erupted. With Bobby screaming in my face and all that stress and worry about Whitney, I was at a breaking point. I wasn't just Bobby, it was everything."
While Crawford still cared for Houston, she felt as though there was nothing more she could do to help her friend, which lead to her quitting as the singer's assistant.
Though their friendship wasn't the same after that, Crawford never stopped loving Houston and continues to cherish the bond they once shared.