Was Cicely Tyson Married?
Cicely Tyson was a trailblazer for Black women in the acting world. With a career that spanned over 65 years, Tyson made it a point to only play roles on TV and in film that would uplift Black women, never playing prostitutes, drug addicts, or roles she found demeaning. Yesterday, news broke that Tyson had died at the age of 96. Now, fans and celebrities are looking back at Tyson's long career and personal life.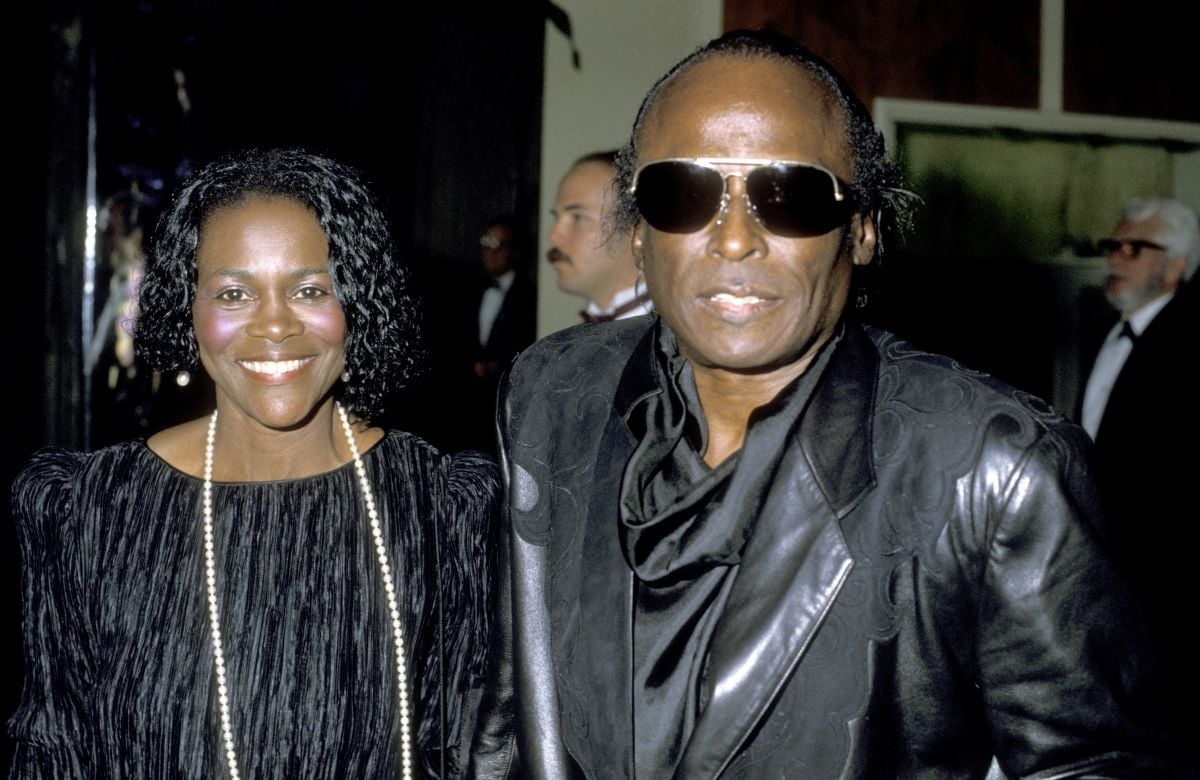 How did Cicely Tyson start acting?
Most of Tyson's fans know her as the powerhouse that she was for most of her career. But when Tsyon started acting, she was met with a lot of adversity from both her family and the world.
"When I told her I had met someone who wanted me to be in a movie he was doing, she said, 'You can't do that,'" she told Time of her mother's reaction to her wanting to act. "However, he was persistent, and I was curious. This was a gentleman who was an actor turned producer, and was about to produce his first movie. I went for an interview and he gave me this book, which I now know was a script, and he suggested that we do a reading.
"So I sat there reading it. And he said, 'No, I'm going to read this character and you read this character.' I said, 'Oh,' and I guess that instinctively I did the right thing. We became the lead actors in this movie. It was independent — they did not have enough money — so they were never able to finish that film. A year or so later I got a call from the same gentleman and he said, 'Well, unfortunately, we were unable to finish that film, but we were able to raise money for a new one, and we still would like to have you in the lead." The name of that one was Carib Gold."
She went on to star in films like The Autobiography of Miss Jane Pittman and Sounder, as well as have supporting roles in films like The Help, Fried Green Tomatoes, Madea's Family Reunion, A Fall from Grace, and several more.
Was Cicely Tyson married?
Tyson was actually married twice before her death. The first time she was married, she was only 18 years old. She married Kenneth Franklin on December 27, 1942. The marriage only lasted eighteen months before he left her. The marriage officially ended in 1956.
When Tyson met her next husband, Jazz legend Miles Davis, he was still married to his first wife, dancer Frances Taylor Davis. The couple lived down the hall from Tyson's friend Diahann Carroll. One day while Tyson was visiting Carroll, Davis came to the apartment to ask for some sugar, wearing only a housecoat.
"I'd been wary to get involved initially," she recalled in her memoir Just As I Am, according to Vulture. "But once I glimpsed his innards, and once it became clear that he and Frances had truly moved on (and I was with him on the day in 1966 when Miles received her divorce papers), my misgivings were swallowed whole by the warmth between us."
However, Davis actually married another woman, Betty Mabry, after divorcing his first wife. After he divorced Mabry, he married Tyson in 1981. The marriage wasn't happy for long. In 1987, Tyson found a note from another woman which revealed that Davis was unfaithful. When Tyson tried to leave him, Davis grabbed and twisted her wrist so she grabbed his hair.
"Well, honey, he got to twisting and turning, and the more he tugged his head back and forth, trying to pry himself loose, the tighter I held on," she wrote. "By the time he struggled free, I was holding a whole bushel of his weave in my right hand. I hurled it onto the ground, marched out the door, and slammed it shut."
The next year, she divorced Davis but she stayed in contact with him until his death in 1991.