Was 'Friends' Alum James Michael Tyler Married?
James Michael Tyler played Gunther on the NBC hit Friends throughout the sitcom's ten-season run. Tyler died on Oct. 24 due to his battle with prostate cancer. In a Today Show interview in June 2021, the actor shared his stage 4 diagnosis, adding that the cancer had spread to his bones. Though he didn't have children, Tyler married for the second time in 2017.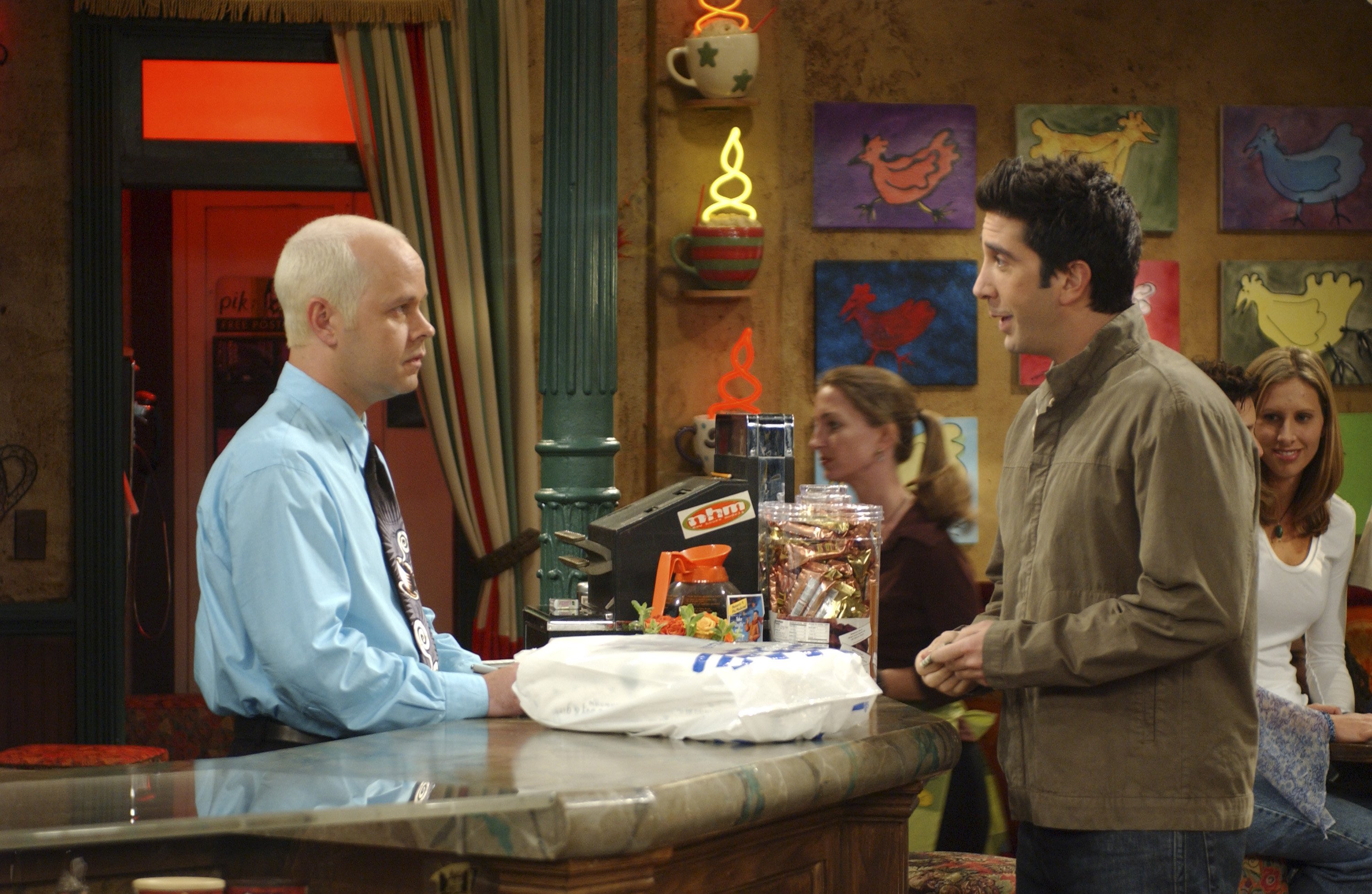 James Michael Tyler was known as the 7th 'Friend'
Playing the lovestruck barista at Central Perk with an unrequited crush on Rachel Green (Jennifer Aniston), Tyler was a steady presence on Friends from 1994 to 2004. News of his passing acknowledged the mark he made on the sitcom as well as his other personal and professional endeavors.
"The world knew him as Gunther (the seventh 'Friend'), from the hit series Friends, but Michael's loved ones knew him as an actor, musician, cancer-awareness advocate, and loving husband," a representative for Tyler said in a statement sent to Fox News. "If you met him once you made a friend for life."
Tyler had previously been married to Barbara Chadsey. They were together from 1994 to 2004, and officially divorced in 2014. He tied the knot for the second time with Jennifer Carno in 2017,
Carno is described as the "love of [Tyler's] life". According to IMDb, she worked in film and television as a script coordinator and production assistant.
RELATED: Lisa Kudrow Thinks 'Friends' Would Be 'Completely Different' If It Was Made Today
Related post url: 
'Friends' star made his final appearance at Central Perk
In May 2021, the highly-publicized Friends reunion aired on HBO Max with Tyler appearing in the beloved coffee cafe via Zoom.
"I wanted to be a part of that, and initially I was going to be on the stage, at least, with them, and be able to take part in all the festivities," Tyler told Today. "It was bittersweet, honestly. I was very happy to be included."
The actor had to join virtually due to his illness. Tyler wanted to remain upbeat for the occasion and not call attention to his physical condition.
"It was my decision not to be a part of that physically and make an appearance on Zoom, basically, because I didn't wanna bring a downer on it, you know?" he remarked. "I didn't want to be like, 'Oh, and by the way, Gunther has cancer.'"
James Michael Tyler encouraged men to get screened
Tyler explained during his Today Show interview that his prostate cancer diagnosis was discovered after a medical screening in 2018.
"I was 56 years old at the time, and they screen for PSA, which is prostate-specific antigen," Tyler said. "That came back at an extraordinarily high number … So I knew immediately when I went online and I saw the results of my blood test and blood work that there was obviously something quite wrong there."
The Friends alum urged viewers to get screened in order to uncover any issues early. Tyler hoped his message spared others from what he was facing.
"There are other options available to men if they catch it before me," Tyler shared. "Next time you go in for just a basic exam or your yearly checkup, please ask your doctor for a PSA test. It's easily detectable. … If it spreads beyond the prostate to the bones, which is most prevalent in my form, it can be a lot more difficult to deal with… That's my only reason for coming out like this and letting people know. That's my new role."
He also noted how gratitude and purpose were the driving forces in his life. "It's made me, personally, just realize how important every moment is, every day," Tyler said. "My goal this past year was to see my 59th birthday. I did that, May 28th. My goal now is to help save at least one life by coming out with this news."