Was Harry Styles' Puke Really Sold on eBay?
Harry Styles rose to fame with One Direction — did fans sell his puke on eBay?
Teen heartthrobs like Harry Styles are nothing new in the music industry, but lately, some fans have taken devotion to young stars to new extremes. When One Direction first skyrocketed to success fresh off their run on The X Factor, all the members of the band felt the rough shock of becoming icons overnight. Harry Styles' fans though were particularly maniacal in their love of the pop star. After some run-ins with the sometimes ludicrous antics of his fans, Styles knew he had really achieved superstardom.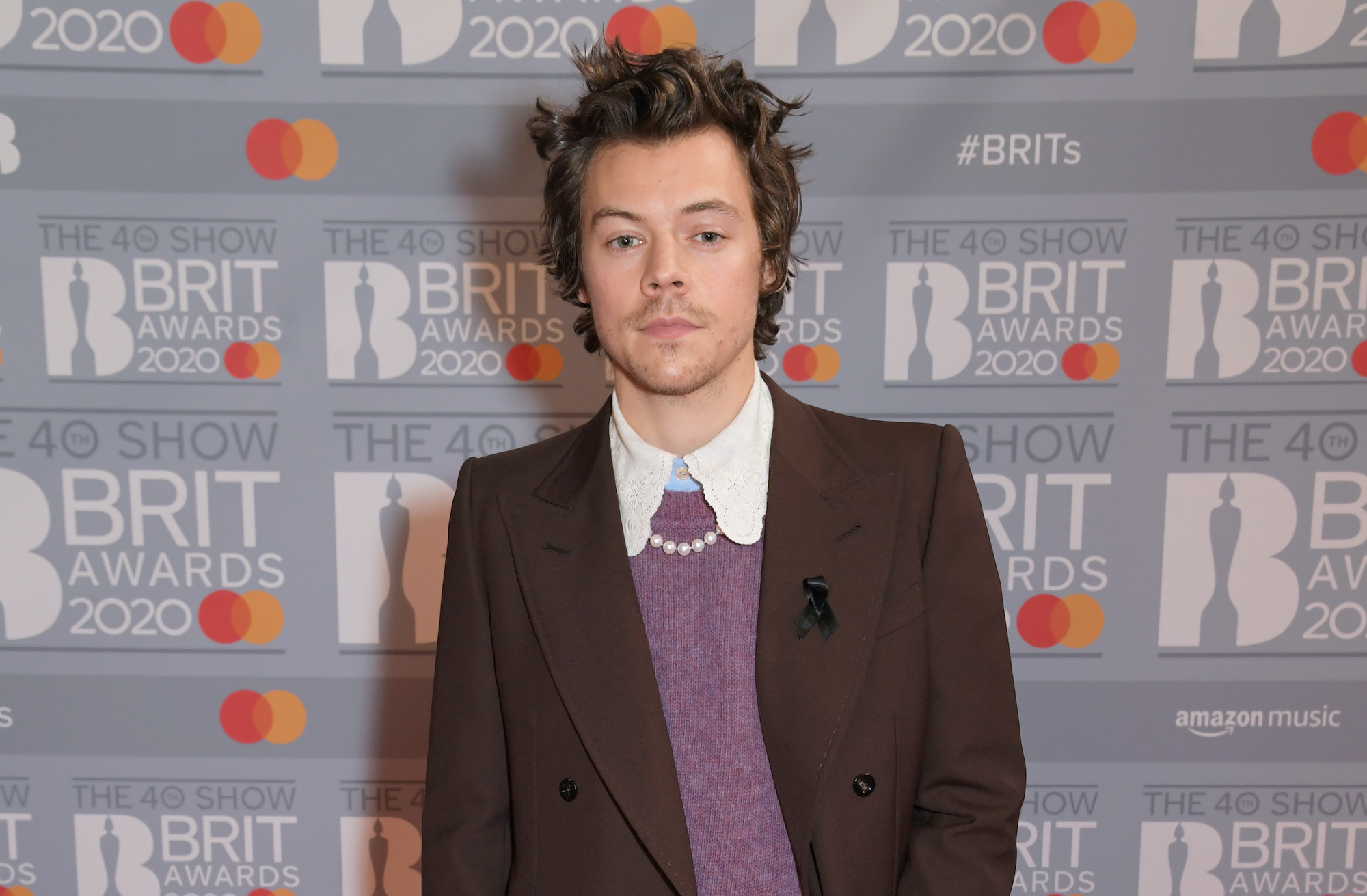 Third place winners
Harry Styles' road to fame began in 2010 on The X Factor, where host Simon Cowell quickly spotted the untapped potential in the five original members. Styles and the others had all failed to gain momentum as individuals in the boot camp stage of the competition, but instantly hit their stride once Cowell set them together as a group. The band was coined One Direction by Styles, and they quickly gained a following in the competition.
Though they would only finish in third place on the show, they were signed to Cowell's Syco Records label and became a global phenomenon overnight. Their first album, 2011's Up All Night debuted at #1 on Billboard's 200 charts, as did their 3 proceeding albums. They would make five albums before their indefinite hiatus in 2016, smashing records and solidifying themselves as music royalty.
Self-styled superstar
After the end of One Direction, all the members of the group have achieved relative success on their own, but throughout both their time together and their time since, Harry Styles has consistently stood out as an icon among icons. His successes in film, fashion, and music have been unprecedented after going solo, and he hasn't always gone about it in a conventional way.
After leaving One Direction, Styles started his own record label, Erskine Records. He achieved instant success from his initial single Sign of the Times, even though it was a sharp departure from the boy-band style 1D was famous for and drew more from psychedelic and glam rock influences.
He would continue to chart a unique path through stardom branching into acting in the movie Dunkirk. His solo musical work continued to be massively popular, and despite no resurgence of 1D, Styles is still at the top of his game, recently winning a Grammy for Best Solo Performance.
Styles mania
From early in his career, Styles has always had some seriously devoted fans. Between the sex appeal that drives the boy band formula, his style and personality, and his musical skill he was bound to have some fanatical followers, but some of his fans take it to new levels.
In 2014 there was a rumor kicking around that Styles had thrown up on a freeway in 2014 and fans had collected it to sell it. While most people wrote this off simply as social media run wild, Styles actually confirmed the story to NPR in a 2017 interview. Styles said at the time "My mom actually sent me, like, an eBay link to my own puke, which was very interesting to receive on a Tuesday morning."
Styles mentioned to the interviewer that this was a good indicator that he'd "made it" if he had this level of fans, but they'd go further still. Over the next few days, fans from the Calabasas area actually erected a shrine to the star at the location on the side of the freeway according to The Daily Mail.
Devoted and admiring fans are something that most aspiring stars look forward to as a sign of success. It's pretty doubtful that Styles thought of this kind of wacky behavior when he was cutting his teeth and refining his musical chops. Still, at the astronomical level of success Styles is at, it's tough to blame fans for being a bit … well, fanatical.