Was Jeff Beck Married? Did He Have Kids?
On Jan. 10, classic rock legend and guitarist Jeff Beck died at the age of 78 years old. The guitarist's family released a statement about his passing on Jan. 11. Here's a look at Beck's personal life, friendships, and marriages.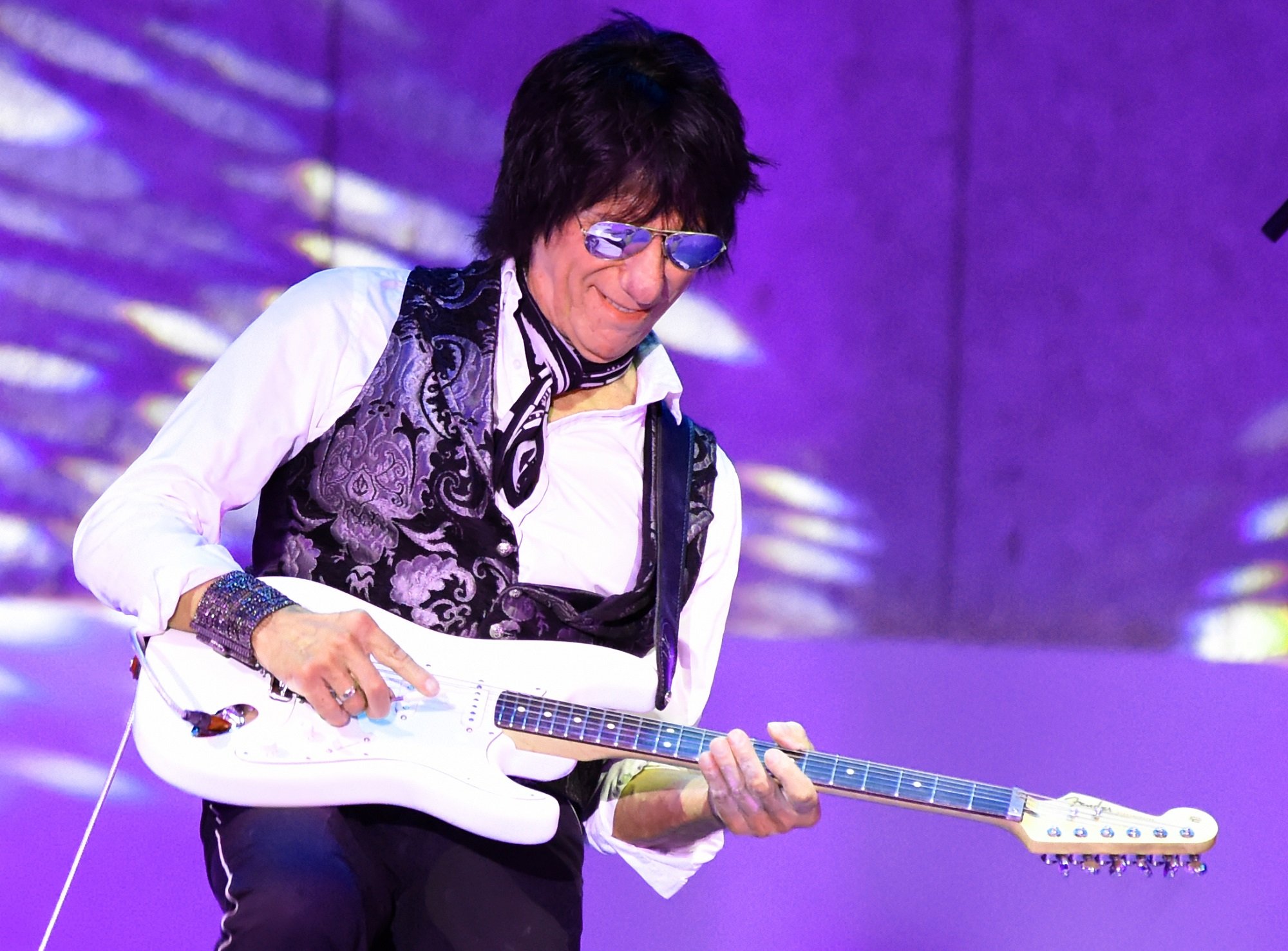 Jeff Beck was married but did not have kids
Throughout his lifetime, Beck had multiple relationships and he was married twice. The guitarist was married to Patricia Brown from 1963 until 1967. Beck and Brown did not have any children together.
According to The Sun, Beck also had relationships "with Wendy Moore, Heather Daltrey, and Celia Hammond."
After his divorce from Brown, Beck did not get married again for over three decades. In 2005, he married a woman named Sandra Cash. The two remained married until Beck's death in 2023.
The two were quite private about their relationship, but The Sun reports that the two "met in 2004, when he was 60 and she was 40."
Cash did not have any children before beginning a relationship with Beck, and the two did not have children during their marriage.
Jeff Beck died at the age of 78 years old
On Jan. 11, a statement was published on Beck's Twitter account announcing that he died the day before on Jan. 10.
"On behalf of his family, it is with deep and profound sadness that we share the news of Jeff Beck's passing. After suddenly contracting bacterial meningitis, he peacefully passed away yesterday. His family ask for privacy while they process this tremendous loss," the statement reads on Twitter.
According to CNN, a representative told the publication that "Beck is survived by his wife Sandra."
The guitarist had multiple friendships in the music industry
Beck rose to fame after replacing Eric Clapton in the band the Yardbirds. At first, Beck and Clapton were rivals of sorts, but they ended up developing a friendship.
Beck's friend Jimmy Page, who is most known as the guitarist for the band Led Zeppelin, eventually joined the Yardbirds as well. For a time, Beck and Page both played guitar in the band. However, Beck left the Yardbirds and Page took over his role.
In 2009, Page inducted Beck into the Rock & Roll Hall of Fame. Beck was inducted into the hall of fame twice; once for his work in the Yardbirds and again for his work as a soloist.
Beck was also close friends with controversial actor Johnny Depp. The two released a collaborative album called 18 in 2022 and toured together.