Was Jimi Hendrix's 'Star-Spangled Banner' a Protest or a Salute to the Flag?
In an era of great turmoil and even greater rock 'n' roll, there are some moments that stand out a half-century later. The Beatles playing Ed Sullivan in early 1964 definitely ranks high on the list.
Closing out the decade, the Woodstock festival in August 1969 is right up there as well. The three-day concert and love-in featured show-stopping performances from Santana, Sly & the Family Stone, and Janis Joplin. But the two-hour set by Jimi Hendrix may be Woodstock's signature moment.
By the time Hendrix took the stage Monday morning at Woodstock, the majority of festival-goers had left the premises. Hendrix looked out on a crowd that was hanging on after a grueling three days (and, if you want to be poetic, a draining decade). Late in his set, he played the national anthem.
While some considered his rendition of "The Star-Spangled Banner" controversial and "unorthodox," Hendrix didn't. He considered it "beautiful" his eternally groovy way. Looking back, that's probably the best way to regard it — neither distorted protest nor funky salute to the flag.
Hendrix saw nothing controversial about his version of the anthem.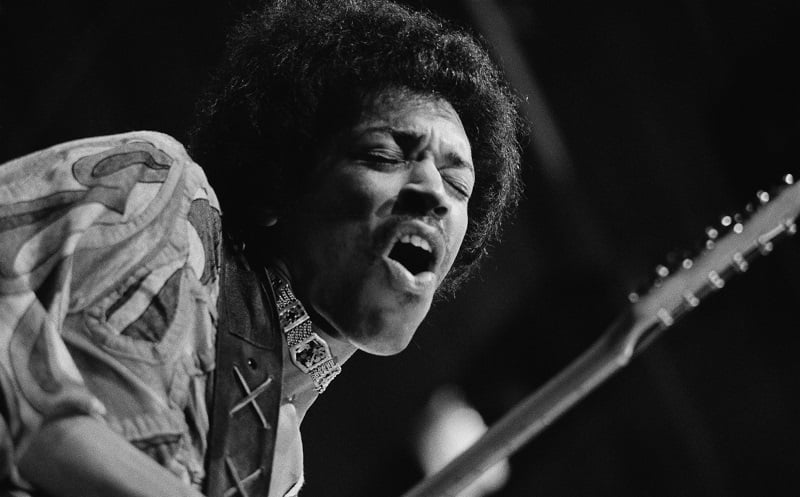 For a man known to flash the peace signal at all hours — he even did as he played the national anthem at Woodstock — it's easy to guess he must have been protesting the Vietnam War that day. Indeed, it's fair to say Hendrix opposed war for various reasons.
However, he had no intention of saying "I'm against America because of the war in Vietnam." He could have said that and heard the roar of thousands, but he didn't. Instead, he let his guitar do the talking. When Dick Cavett later asked about the controversy over his anthem, Hendrix shrugged it off.
"I don't know, all I did was play it. I'm American, so I played it," Hendrix said. "I used to have to sing it in school, they made me sing it in school." Cavett, sensing the potential for more controversy and "nasty letters," reminded viewers that Hendrix had served in the 101st Airborne Division.
After pressing Hendrix about his "unorthodox" version and how people might respond, Hendrix held his ground. "That's not unorthodox. I thought it was beautiful," he said.
Hendrix managed to be "shocking," anti-war, and patriotic all at once.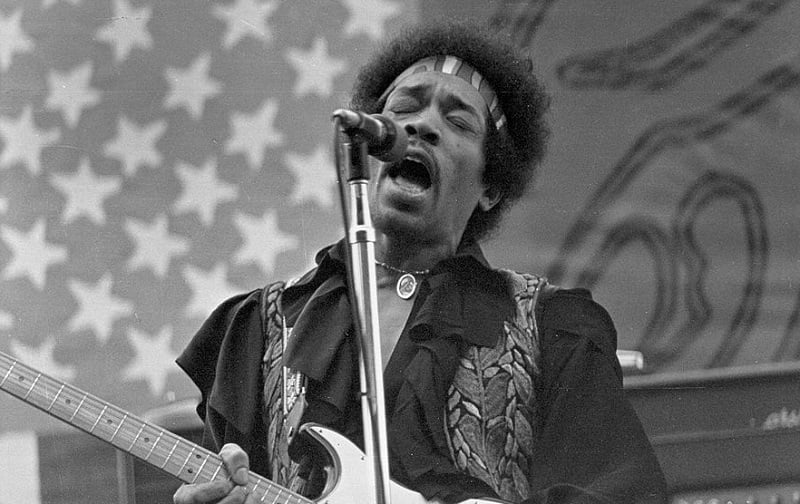 Everyone in attendance could recall the anthem's impact at Woodstock. Michael Lang, a promoter who was a driving force behind the festival, remembered it as "shocking to everybody" that morning. Yet Lang was quick to point out the other aspects of Hendrix's "Star-Spangled Banner."
"[Hendrix's interpretation] gave it a meaning that was closer to where we were all coming from," Lang told MSNBC in 2009. "There wasn't anti-American sentiment. It was anti-war sentiment. He brought it home to us in a way nobody ever had."
Rolling Stone's Greil Marcus agreed with that take. "There's really no way to just characterize it as a protest against the war," Marcus told MSNBC. "It's certainly that. But [Hendrix] is also saying, 'I'm a citizen of this country, too.'"
Most importantly, Hendrix was the king of all guitar players at the peak of his powers, and he put on a riveting show that day at Woodstock. If he wanted to get people talking and thinking, he more than succeeded. Fifty years later, it will still send a chill up your spine.
Also see: Why Paul McCartney Wrote 'Hey Jude' for John Lennon's Son