Was Kane Brown In the U.S. Military?
Many popular celebrities joined the U.S. military, and country star Kane Brown was one of the many who considered it young. There aren't always guarantees that you'll make it big and become famous, so some celebrities worked odd jobs, joined the military, or both. Kane Brown considered the army like some of his friends. He wasn't planning on a career as a country star at the time, but he certainly hit it big in 2016 after signing a record deal with RCA/Sony Music Nashville.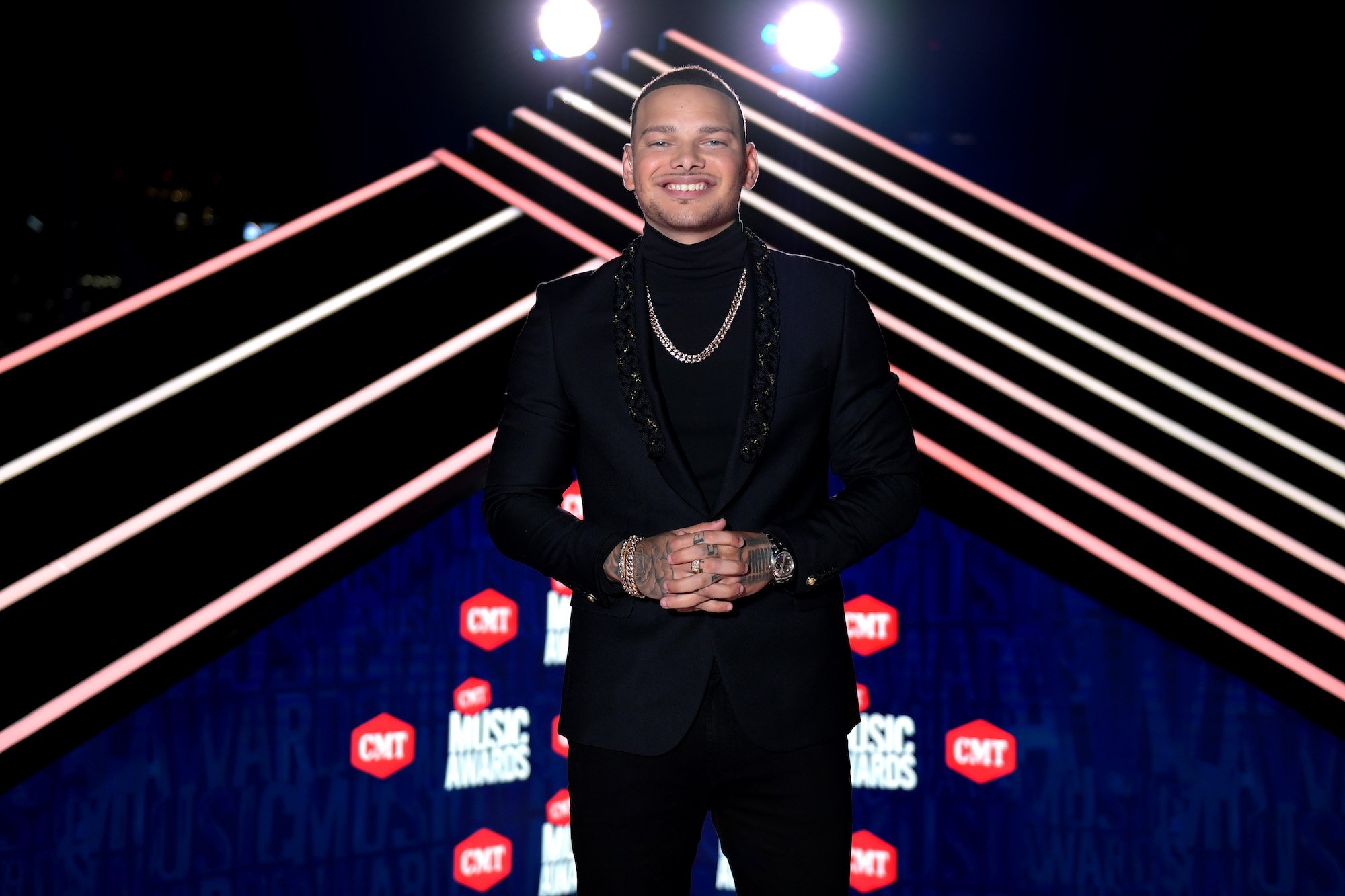 Kane Brown and his heartbreaking childhood 
Kane Brown was raised by his single mother, Tabatha Brown, and lived through a heartbreaking childhood that has come up in some of his popular songs. He grew up in Georgia, where he was bullied for being biracial on many occasions. He has addressed racism by telling Tennessean, "Color does matter, even though people don't see it. I've lived it my whole life. It's just what I know."
In his song Learning, Kane Brown's lyrics highlight unimaginable hardships in his childhood: "When I was six years old, I kinda wet the bed/My stepdad came in and nearly beat me to death," and "Got new problems now, like tryin' to fit in/ Gettin' looked down on, just because of your skin."
In response to his hit single Learning, Kane Brown told The Boot, "I wanted to write a song kind of being a role model and telling people that even though you go through some stuff, you learn from it, and it makes you the person you are today."
Nonetheless, he often contributes his success to his mom, sometimes with simple but sweet posts on Twitter like "my mom used to sing to me growing up, and I just wanted to follow in her footsteps."
Now he's happily married to his wife Katelyn Brown, and they have a daughter named Kingsley Rose Brown.
Kane Brown's thriving career as a country singer
It may come as a surprise to you, but Kane Brown's successful career as a country singer started with a YouTube channel and X-Factor. In 2013, he auditioned for American Idol and X-Factor and was selected for X-Factor. Unfortunately, the X-Factor producers wanted to put him in a boy band despite Kane Brown's desire for a solo career, so he quit the show, according to Taste of Country.
Following X-Factor, Kane Brown started up a YouTube channel and posted videos of him covering popular country songs by Brantley Gilbert, Alan Jackson, and many more. Due to his loyal fan base on YouTube, Kane Brown's own song "Don't Go City on Me" went viral upon its release in 2014. 
Since his first viral hit, he has had a lot of success as a country singer. He has topped the Billboard with eight number one hits and 24 top 10 hits. He has also received reputable awards like the American Music Award for Favorite Song Country, American Music Award for Favorite Male Artist Country, American Music Award for Favorite Album Country, CMT Music Award for Collaborative Video of the Year, and CMT Music Award for Male Video of the Year.
The surprising reason Kane Brown didn't join the U.S. military
Kane Brown is very supportive of veterans and the U.S. military. In August, he tweeted about his collaboration with Crown Royal's Purple Bag Project to support the troops with donated care packages. For every stream of "Homesick (Veteran Version)" by Kane Brown, the Crown Royal Purple Bag Project will pack 1 bag to be donated as a care package to Packages From Home and donate $1 to Minority Veterans of America. His song "Homesick" was originally about being away from home for shows, but he created a veteran remix since so many troops could relate to its lyrics. 
Despite his initial intentions to join, Kane Brown was never in the U.S. military. When he recalled the moments after doing the test and getting ready to be sent off, he said, "They told me I had to get my tattoos removed first. I was like, 'Hell no!' So then I ended up getting a job at FedEx," according to People. There's no telling how different his path would've been had he joined the army despite their requirements, but he certainly wouldn't be among the numerous celebrities who have tattoos.