Was Kanye West Really Blackmailed by His Own Cousin?
Kanye West has no doubt gone through a lot of ups and downs in his life. The rapper has been at the top of the hip-hop industry since he first became popular in the 2000s. Throughout the years, he also got married to Kim Kardashian West, became a father, and embraced his faith in Christianity.
Along the way, he also had to deal with some tough spots in his life, such as the reports that West was once blackmailed by his own cousin. So what exactly happened and is there any truth to this?
Kanye West's cousin once found a sex tape on his laptop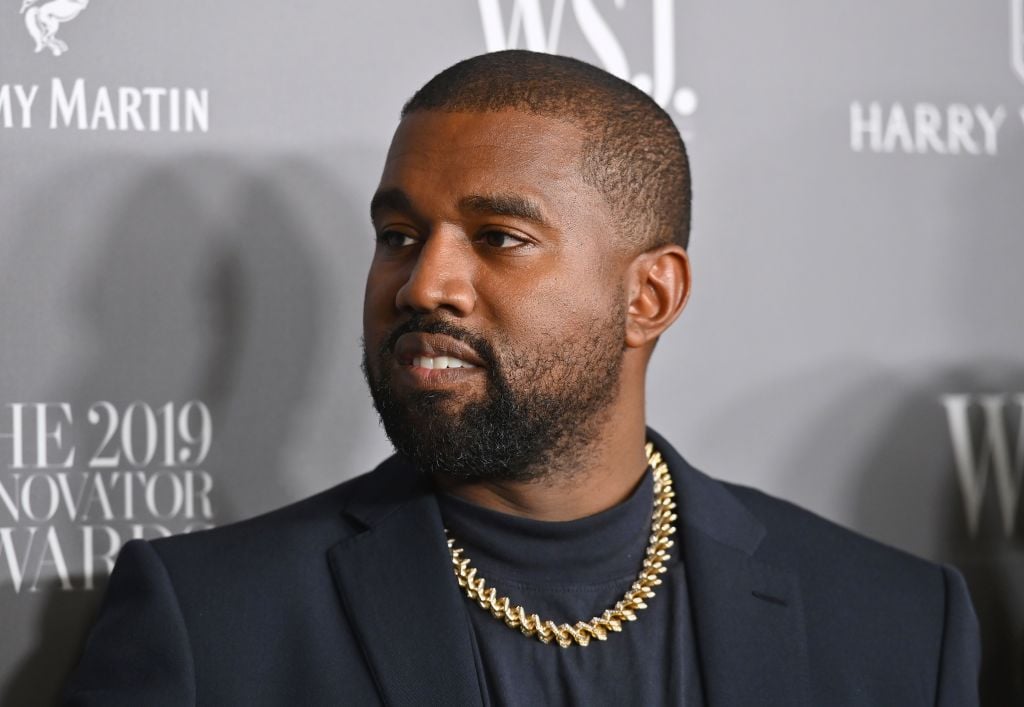 According to West's cousin, Lawrence Franklin, another cousin of the rapper found a sex tape of West and a girl on West's laptop. The incident happened at some point in 2012.
"I was at my aunt's house when the family member who had the laptop called me, a friend of his, and my uncle to the kitchen where he opened the laptop to show a video of Kanye in clear view having sex with a fair-skinned black woman," Franklin told the Daily Mail.
The family member in question clearly knew that he just got his hands on a video that could be valuable to the press. As such, he decided to leak information about the tape publicly and even received offers from adult websites that wanted to acquire it. Meanwhile, Franklin said that West "was adamant that the tape would never get released."
Although it is not clear why West wanted the tape to remain private, Franklin believed that it had to do with the fact that the woman he was having sex with was not his ex-girlfriend, Amber Rose, or his girlfriend at the time, Kim Kardashian West.
Kanye West had to pay his cousin $250,000 to not release the sex tape
Eventually, West was able to buy back his sex tape for $250,000. He made sure that there were no other copies of the tape around and even made his cousin take a lie detector test to confirm this.
"The family member got this money and started to buy himself a lifestyle he dreamed about," Franklin shared. "This did make Kanye upset, but it was all kept quiet. It caused a huge rift in our family."
Kanye West reportedly lost trust in those closest to him after the incident
The incident no doubt made West lose trust in some people who are close to him. Franklin revealed that it also happened after West's mother passed away, so his relationship with his family was not in good shape.
Franklin said: "At the end of the day if a member of your family had taken you for a quarter of a million dollars – so they can complete their own ambitions – who can you trust within your circle? … When you go from being a regular person to being a huge star – and having all of these mounting issues and being completely void of the normalcy that you once had – it's tough. Where do you go? Who do you trust at the end of the day?"
Kanye West has talked about being blackmailed in some songs
West has not exactly hidden this incident from fans either. He actually has spoken out about it in some of his songs.
For example, in his song "Real Friends," West rapped: "I had a cousin that stole my laptop that I was f***** bitches on / Paid that n**** 250 thousand just to get it from him."
In another track, "No More Parties in L.A.," he said: "And as far as real friends, tell my cousins I love 'em / Even the one that stole the laptop, you dirty motherf*****."